Lauren Boebert trashes pamphlet honoring child victim of gun violence
Washington DC - Far-right Congresswoman Lauren Boebert's support of the Second Amendment went to alarming lengths on Tuesday when she was seen trashing a pamphlet honoring a child victim of gun violence.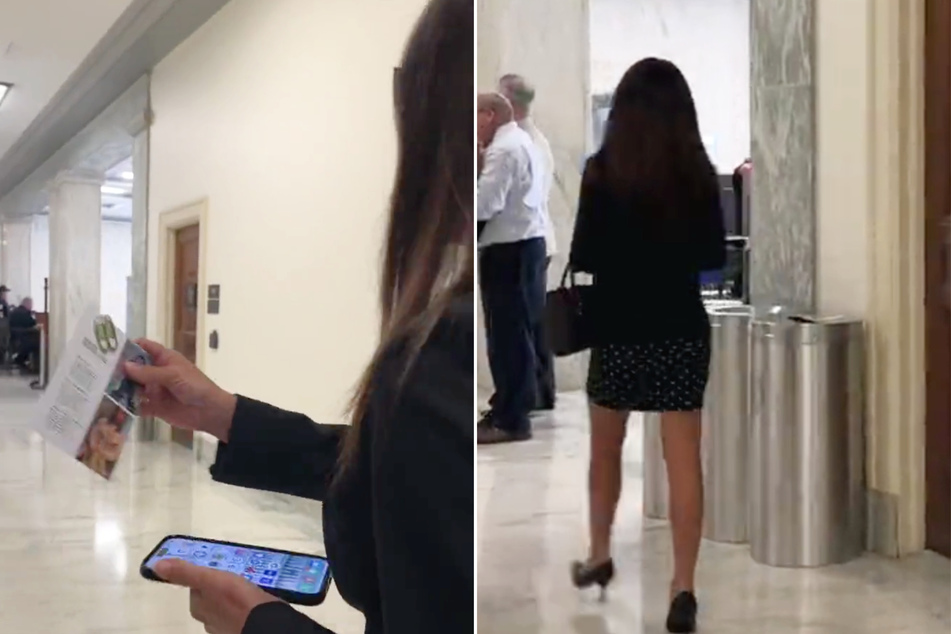 According to The Independent, activists were handing out pamphlets and pins to politicians at the Capitol building to encourage action against gun violence.
One pamphlet shared the story of Maite Rodriguez, one of the 19 students who were killed during the shooting at Robb Elementary School in Uvalde, Texas, last year. It also included a pin that resembled the pair of green Converses Rodriguez wore that day.
Activist Sarah Fishkind filmed a video as another activist walked alongside Boebert, explaining the meaning behind the pin.
The Colorado congresswoman takes the pamphlet and continues walking, only to shamelessly throw it in a nearby trash can seconds later as Fishkind is heard off-camera saying, "We hope you take action on gun violence prevention."
David Hogg, a survivor of the 2018 Parkland shooting, shared the clip on Twitter, stating, "This is how congress treats survivors."
Lauren Boebert has consistently voted against gun control
Boebert is a staunch defender of the Second Amendment and once said that the US owning nearly half of the guns in the world was not enough despite the alarming number of mass shootings in the country.
She has regularly voted against any type of gun reform or control and supports the idea of arming teachers instead.
Earlier this year, Boebert compared banning guns to banning airplanes after 9/11.
Cover photo: Collage: Screenshots / Twitter / @davidhogg111