Senator Tommy Tuberville doesn't think white nationalists are necessarily racist
Washington DC - Alabama Senator Tommy Tuberville has doubled down on comments suggesting that white nationalists' racism is just "some people's opinion."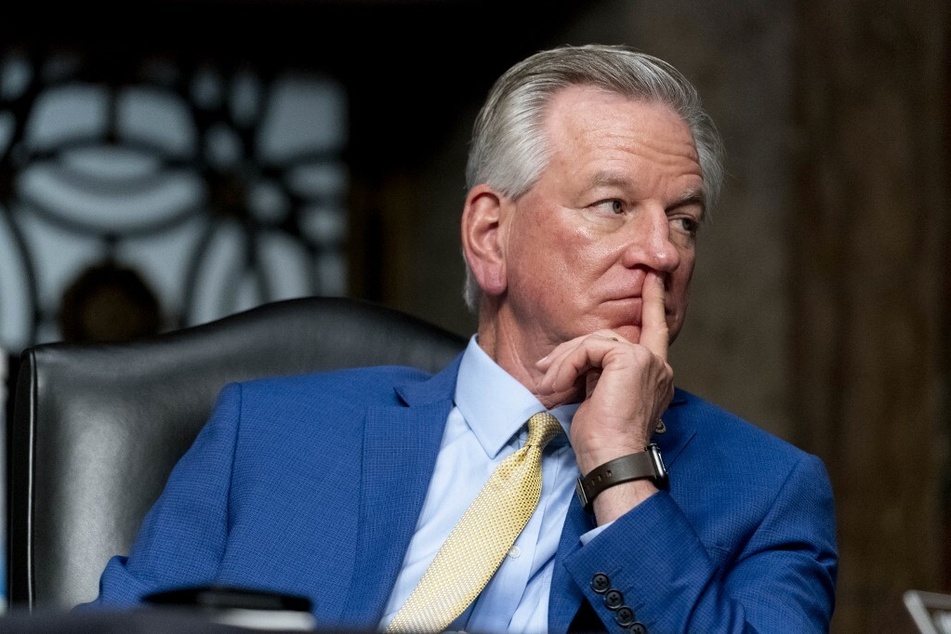 CNN anchor Kaitlan Collins grilled Tuberville on the first episode of her show The Source about past comments he made suggesting he sees white nationalists as "Americans."
"Just to be clear: you agree that white nationalists should not be serving in the US military. Is that what you're saying?" she asked the Alabama Republican.
"If people think that a white nationalist is a racist. I agree with that, I agree they shouldn't," Tuberville responded.
Collins pointed out that white nationalism is an inherently racist ideology that sees white people as superior and promotes racial segregation.
"Well, that's some people's opinion," Tuberville replied.
"My opinions of a white nationalist, if somebody wants to call them white nationalist, is to me 'an American,'" the senator continued. "Now, if that white nationalist is a racist, I'm totally against anything they want to do, because I am 110% against racism. But I want somebody that's in our military, that's strong belief in this country, that's an American, that will fight alongside anybody, whether with a man or woman, Black or white, red. It doesn't make any difference."
"But a white nationalist is racist, senator," Collins interjected.
"Well, that's your opinion. That's your opinion. But if it's racism, if it's racism, I'm totally against any type of racism, any type of racism. I don't care what it is," Tuberville claimed.
Tuberville launches anti-abortion military confirmation blockade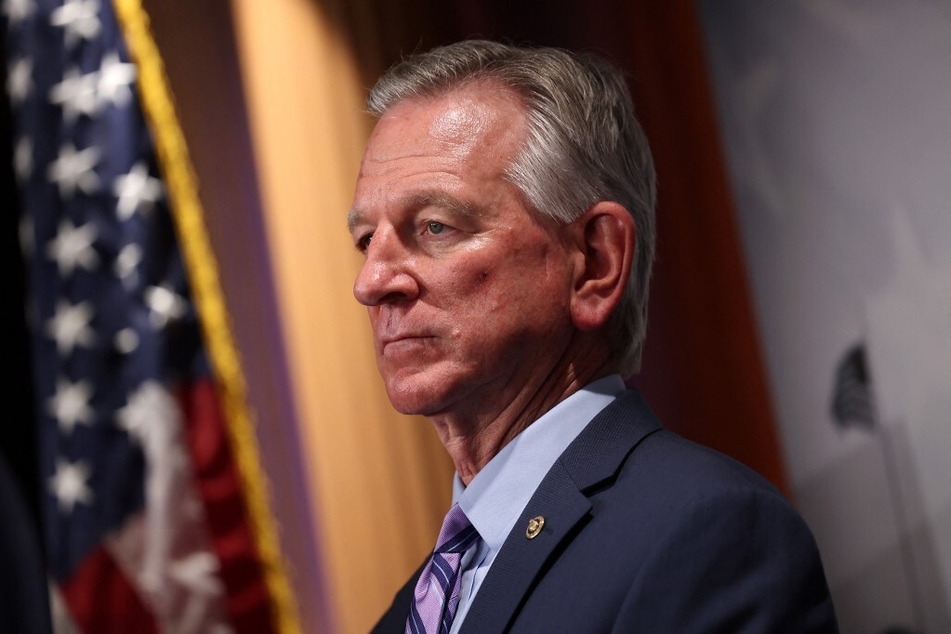 The interview with Tuberville came as the far-right senator continues to block the confirmation of key military personnel over his opposition to the Pentagon funding military members' trips to out-of-state abortion clinics.
The former college football coach has refused to confirm General Eric Smith as the commandant of the Marine Corps, leaving the branch without a leader for the first time in more than 150 years.
Smith is currently serving in an acting capacity as confirmations of nominees are held up in the Senate.
The delays are reportedly impacting more than 200 officers and key leaders.
"There's nobody more military than me," Tuberville claimed on Collins' show.
Cover photo: POOL / GETTY IMAGES NORTH AMERICA / Getty Images via AFP