Ted Cruz gets burned after tweeting about Cancun again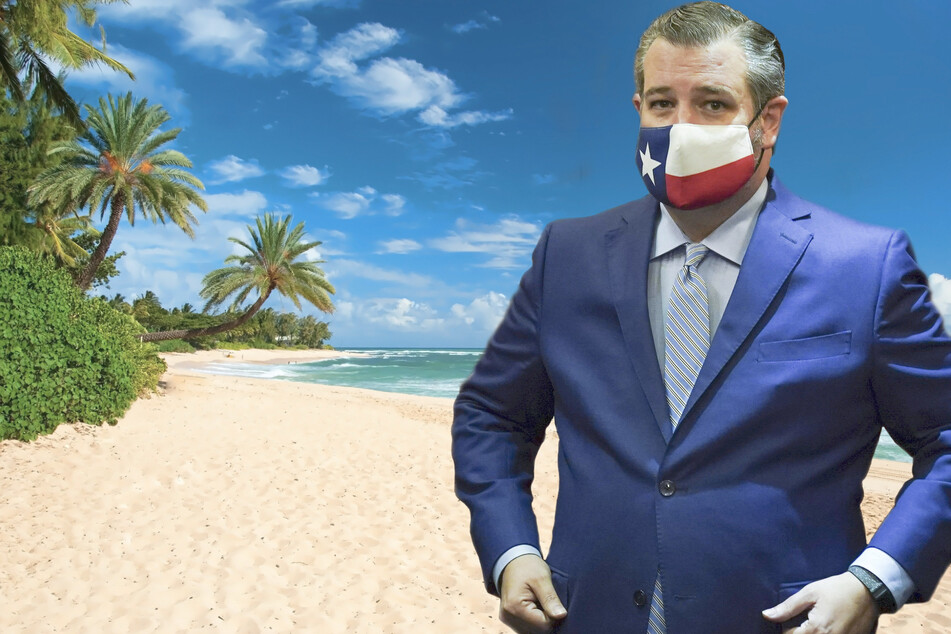 The Republican senator came under fire in February for jetting off to sunny Cancun, Mexico, in the midst of a winter storm that left millions of Texans without heat, water, and electricity.
After facing intense backlash at the time, Cruz admitted the trip was "obviously a mistake."
"Of course, I understand why people are upset," he said. "Listen, we're in a strange time where Twitter's been going crazy and the media is going crazy and there's a lot of venom and vitriol that I think is unfortunate frankly on both sides."
Now, he's stirring up controversy on Twitter again with a recent post, CNN reported.
Houston's ABC 13 shared on the platform, "Excited to travel again? This airline can hook you up with a cheap flight to sunny Cancun or even Las Vegas!"
Cruz retweeted the post with a one-word response: "Awesome!"
Critics were quick to jump on the remark. "The people of your state were in dire straits when you willfully abandoned them. The fact that you are joking about it confirms that you have no regrets. You are what you are, sir," one angry user wrote.
Another said, "Nearly 200 Texans died in the winter storm while @tedcruz was settling into the Ritz Carlton in Cancun. He apparently thinks it's cool to joke about it now."
Was Ted Cruz just joking, or is he really planning another escape?
Cover photo: Collage: 123RF/vacclav, IMAGO / UPI Photo