Zooey Zephyr's bid for reinstatement to Montana House rejected by judge
Helena, Montana - A court barred Montana Representative Zooey Zephyr from returning to the state legislature after she was censured for speaking out about the devastating impacts of Republicans' anti-LGBTQ+ agenda.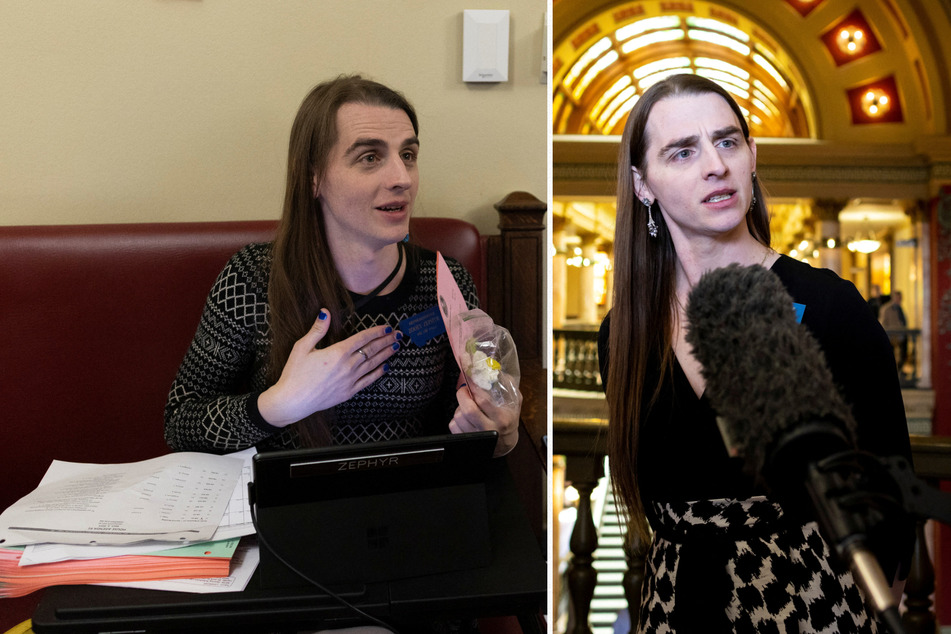 District Court Judge Mike Menahan ruled on Tuesday that it was outside his authority to reinstate Zephyr after she was silenced by her GOP colleagues for saying they would have blood on their hands for blocking access to gender-affirming care for minors.
Zephyr, the only transgender member of the legislature, responded to the censure by filing suit against state of Montana, the state's House Speaker Matt Regier, and the state's Sergeant at Arms Bradley Murfitt and requesting an emergency order allowing her to return to the House chamber.
Attorneys for the state of Montana had asked the court to reject Zephyr's motion, and Menahan followed through.
Montana's legislative session closed hours after the decision was announced.
Zephyr's censure extends through the end of the year. Montana's state legislature meets every two years, meaning the first-term lawmaker would have to be reelected before she could return to the House for its next session in 2025.
Rep. Zooey Zephyr speaks out after court decision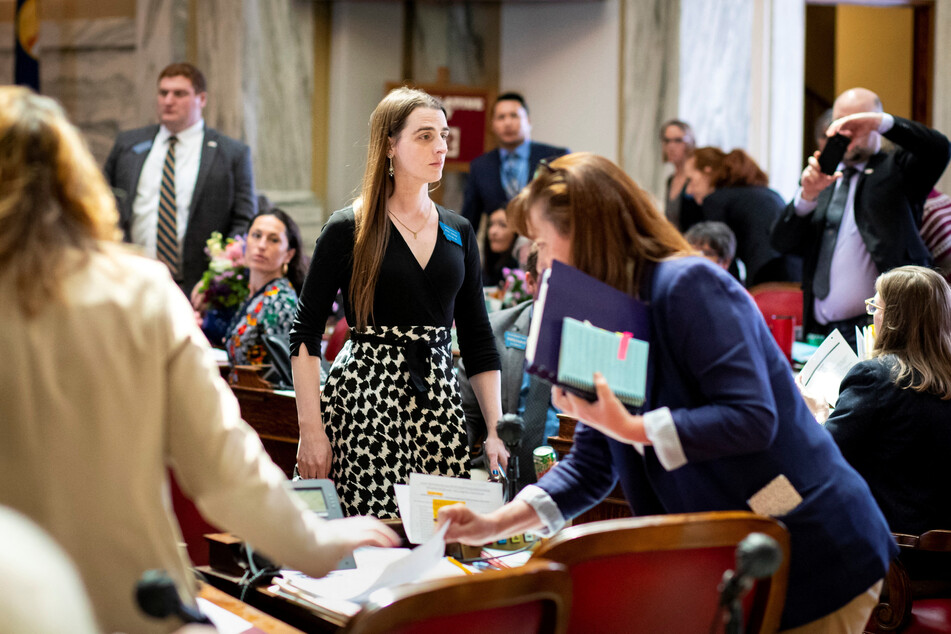 Zephyr has remained defiant in spite of the legal defeat, vowing to continue fighting on behalf of her constituents and transgender Montanans across the state and country.
"What this ruling implies is that the legislature isn't behold to the constitution – that there is no right to free speech in the face of a supermajority. That two-thirds of a legislature could come together to silence any member, along with their constituents," the progressive Democrat said in a statement on Tuesday.
"There is an awakening happening in this country, where people are seeing how willing certain groups are to throw away democracy in pursuit of their ideological goals," she continued. "And I will stand alongside my constituents, my community, and the world as we seek to ensure that our democratic institutions survive these attacks."
Zephyr has already announced her 2024 campaign for reelection to represent Montana's 100th district.
Cover photo: Collage: REUTERS