Dozens found dead in horrific conditions inside semi-trailer in San Antonio
San Antonio, Texas - The bodies of 50 people were found dead in a semi-trailer in San Antonio, Texas, on Monday in what officials called the region's worst mass-casualty event in recent history.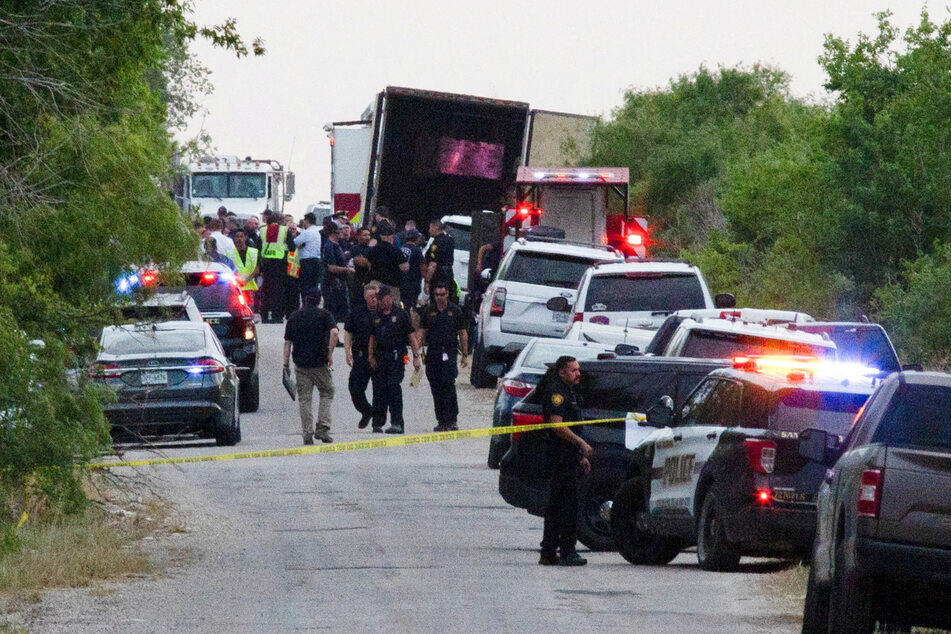 On Monday evening, a nearby worker heard a cry for help and found a trailer with the doors partially open, San Antonio Police Chief William McManus said. The worker opened the doors, found "a number of deceased individuals inside" and called police.

Firefighters found a body outside the trailer and several inside, in the area of 9600 Quintana Road, San Antonio Fire Chief Charles Hood said.
First responders described seeing bodies piled on top of one another inside the trailer.
Sixteen survivors – 12 adults and four minors – were taken to hospitals, Hood said.
"The patients that we saw were hot to the touch," he said. "They were suffering from heat stroke, heat exhaustion. [There were] no signs of water in the vehicle. It was a refrigerated tractor-trailer, but there was no visible, working AC unit on that rig."
Temperatures in the area were as high as 37C degrees on Monday.
Those who survived, mostly young adults, were too weak to get out of the trailer, Hood said.
San Antonio mayor decries "horrific tragedy"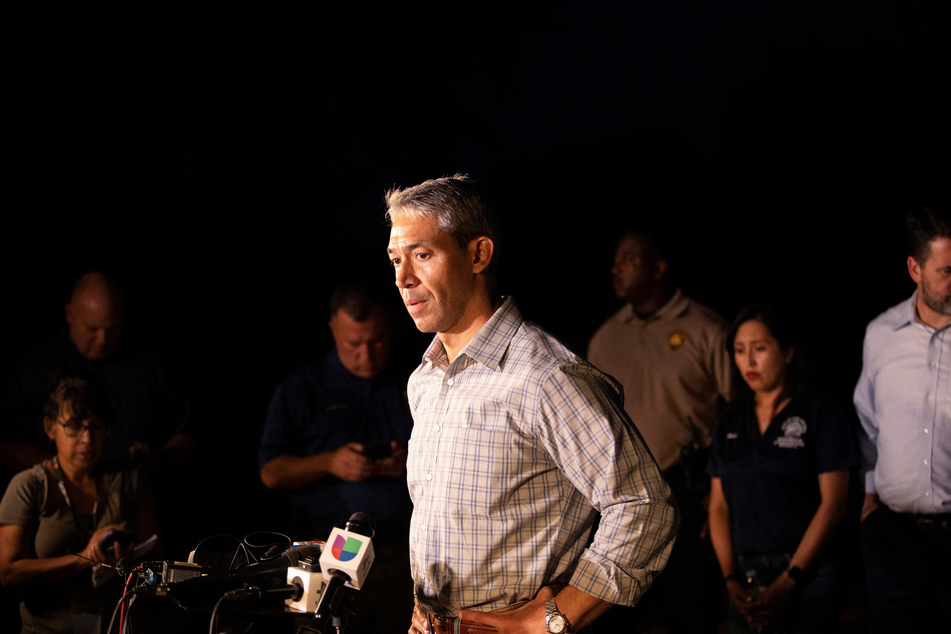 Three people are in custody, McManus said, but authorities "don't know if they are absolutely connected to this or not." The investigation has been turned over to US Homeland Security Investigations, McManus said.
Federal agents responded to a call reporting "an alleged human smuggling event" from San Antonio police, a spokesperson for Homeland Security Investigations told The LA Times.
Agents arrived at the scene on Quintana Road near Cassin Drive, the spokesperson said.
"HSI San Antonio has initiated an investigation with support of SAPD," the spokesperson said. "Details will be released as they are available, the criminal investigation remains ongoing."
San Antonio Mayor Ron Nirenberg called the deaths "nothing short of a horrific tragedy."
"We know of 46 individuals who are no longer with us who had families, who were likely trying to find a better life, and we have 16 folks who are fighting for their lives in the hospital," Nirenberg said. "Our focus right now is to try to bring aid to them as as best we can."
Local TV news footage showed San Antonio police blocking a narrow road near railroad tracks. Several ambulances were on scene as authorities surrounded the semi-trailer.
One of the deadliest people-smugglin incident in US history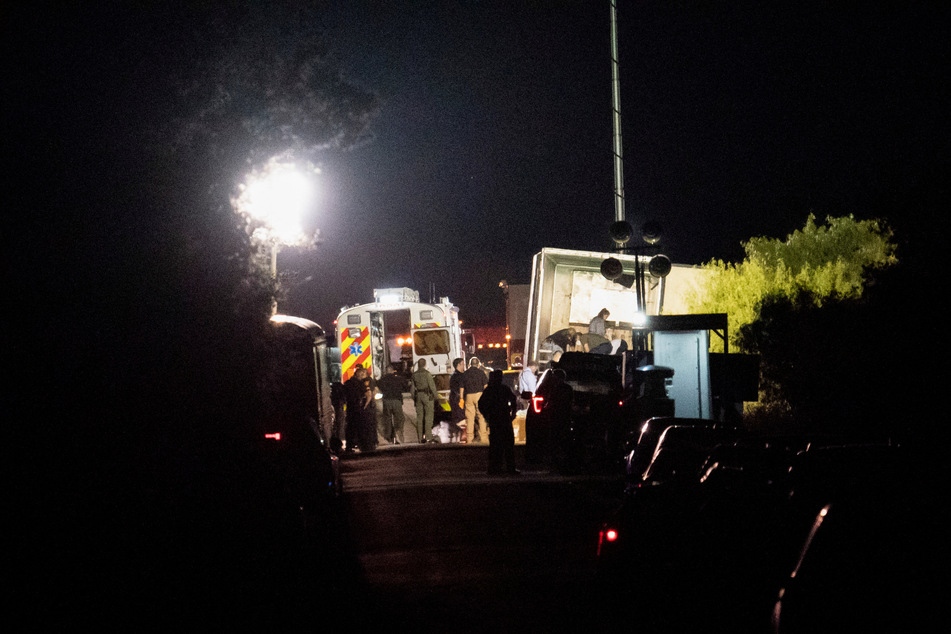 Smuggling migrants from Central and South America in semi-trailers – often in inhuman conditions – is a common practice along the South-west border.
In 2003, 19 people died after they were abandoned in a trailer at a truck stop in Victoria, Texas. The driver in that case, Tyrone Mapletoft Williams, was convicted and is serving a sentence of nearly 34 years in prison.
Then in 2017, 10 people died after they were left in a semi outside a Walmart in San Antonio, with the driver, James Matthew Bradley Jr., sentenced to life in prison without parole.
Last year, 55 people who were being smuggled through Mexico died in a vehicle crash near the Guatemalan border.
Monday's discovery appears to mark one of the deadliest people-smuggling incidents in recent US history.
This article was amended to reflect the updated death toll.
Cover photo: REUTERS