Moria refugees brought to mainland Greece in aftermath of fires
Greece - The first efforts to secure shelter for refugees are underway, after devastating fires wiped out the Moria camp on the island of Lesbos.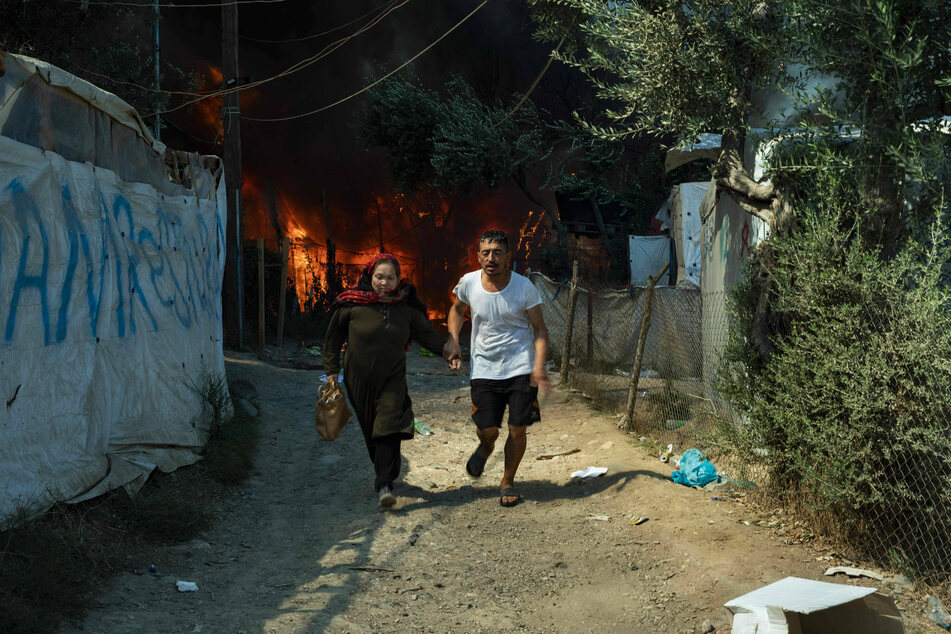 Authorities flew 165 unaccompanied minors from Lesbos to the port of Thessaloniki.
They will be joined by 240 more on Thursday, according to the Greek radio station ERT.
Firefighters were able to extinguish several new small fires that destroyed the remaining shelters and tents in the Moria camp early Thursday morning, the public broadcaster reported.
After the first night of fires, thousands of people had to sleep on the streets around the camp. State-run television reported that police used tear gas to prevent some young refugees from getting into the island's capital.
Some refugees had previously attacked the police with stones.
Situation remains unpredictable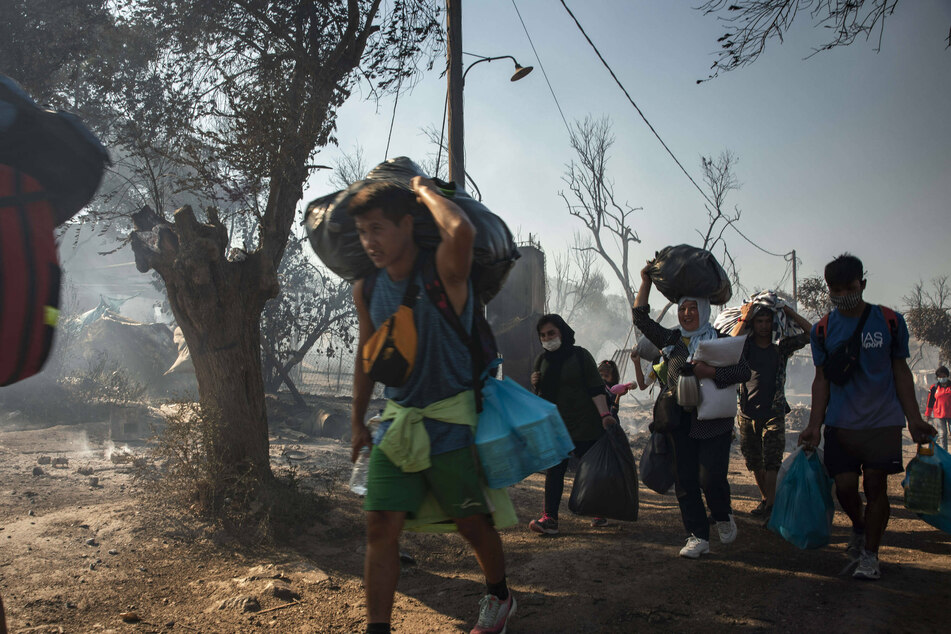 There is a growing fear of an uncontrollable surge in coronavirus cases. Before the fire, 35 refugees in the camp had tested positive for the virus.
They are now scattered and could potentially infect thousands of others. So far, the police have only been able to find eight of them, the government said.

A ferry, the Blue Star Chios, is expected to arrive at a port on the island's west coast on Thursday.
This ship can accommodate around 1000 people. Over the next few days, all remaining refugees will be picked up by two Greek navy ships.
There are still no official numbers for the people rendered homeless by the fire.
At the last count, about 12,500 people lived in and around the Moria camp.
Cover photo: imago images / ZUMA Wire