Reparations amendment proposed by Sheila Jackson Lee passes at OSCE
Birmingham, UK - The Organization for Security and Co-operation in Europe (OSCE) on Monday passed an amendment in support of reparations, proposed by US Congresswoman Sheila Jackson Lee, in a significant win for racial justice advocates.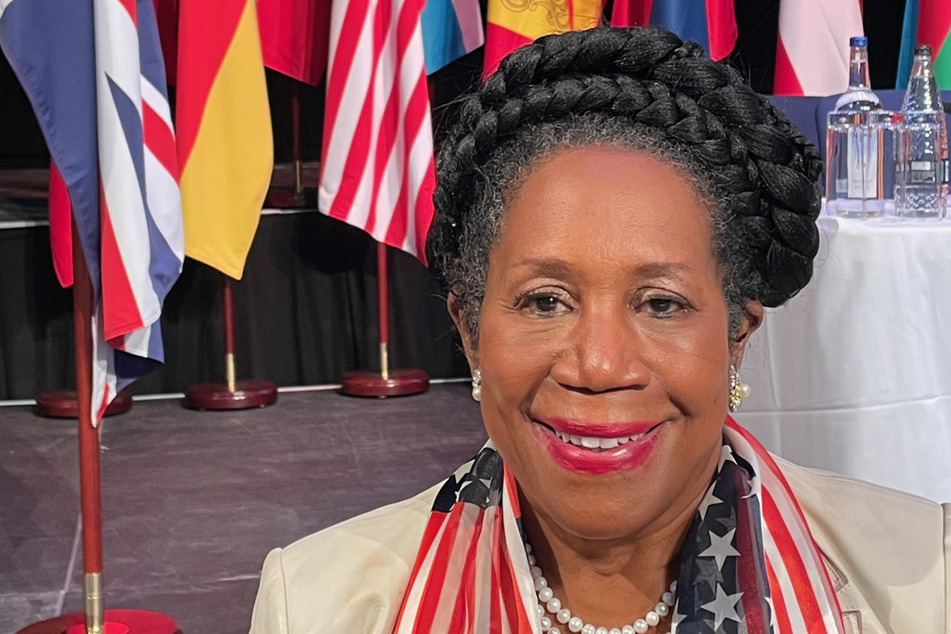 Congresswoman Jackson Lee spent Fourth of July at the OSCE Parliamentary Assembly's 29th Annual Session in Birmingham, UK. The OSCE, comprised of 57 member states in Europe, Asia, and North America, focuses on a broad range of security-related issues.
At Monday's meeting, featuring delegates from countries across the OSCE area, Jackson Lee proposed an amendment in favor of reparations be added to a resolution on implementing the organization's Sustainable Development Goals (SDGs).

The Jackson Lee amendment read, "Recognizing the importance of transitional justice processes, including reparations and reconciliation aimed at acknowledging and repairing legacies of large-scale past human rights violations and inequities, in achieving the targets of SDG 16, particularly those concerning rule of law, countering racism, equal access to justice, prevention of violence, accountable institutions, inclusive representational decision-making and non-discriminatory laws and policies."
The proposal passed unanimously.
Congresswoman Sheila Jackson Lee speaks on HR 40
In her remarks before the assembly, the Texas Democrat couched the need for her amendment in the ongoing fight for HR 40, the Commission to Study and Develop Reparation Proposals for African-Americans Act, of which she is primary sponsor.
Jackson Lee said that in order to be "enduring," nations must recognize and seek to repair their own human rights violations. That's why she introduced HR 40, which would "address the question of slavery and its comprehensive impact and ongoing impact on African Americans."
But she also acknowledged that the need for repair is not only an American problem: "Colonial policies left a legacy and empires left a legacy. We can come together around this, and it is to develop sustainable futures."
"When you repair the damage that has been done, it is also an investment in our communities," the congresswoman said. "Justice and investment ultimately benefit all."
The current status of HR 40
HR 40 currently has record support in Congress, with enough "yes" votes to pass in the lower chamber today, advocates say. Despite that, House leadership has yet to bring the bill to the floor.
Ahead of Juneteenth, activists launched an impressive campaign demanding that Biden enact the commission by executive order – calls that have gone unanswered. A group of senators, led by New Jersey Democrat Cory Booker, also sent a letter urging the president to act, again without result.
As federal action remains stalled, Jackson Lee's strategy seems focused on building international pressure behind the US reparations movement.
Cover photo: Screenshot/Twitter/JacksonLeeTX18