Austin DSA speaks out on Greg Casar's support for Israeli military funding
Austin, Texas – Greg Casar, the progressive star in the Texas-35 congressional race, has recently come under fire from the left for his views on Israel – including from his own chapter of Democratic Socialists of America (DSA).
Earlier this week, Amnesty International released a report condemning Israel as an apartheid state due to its treatment of Palestinians.
DSA has taken a clear stance on the issue by openly endorsing the Boycott, Divestment, and Sanctions (BDS) movement as an attempt to create international pressure on Israel to comply with human rights law.
But that hasn't stopped former Austin City Council member turned congressional candidate Greg Casar, a member of DSA, from expressing his support for continued US military funding for Israel.
In a letter first published by Jewish Insider and dated January 9, 2022, Casar told a local rabbi that he is "not a BDS supporter" and that he "will support the continued federal aid for self defense of Israel."
Israel receives around $3.8 billion annually in US military aid, according to a 10-year agreement signed by President Obama in 2016. Palestinians receive no military funding from the US.
Austin DSA responds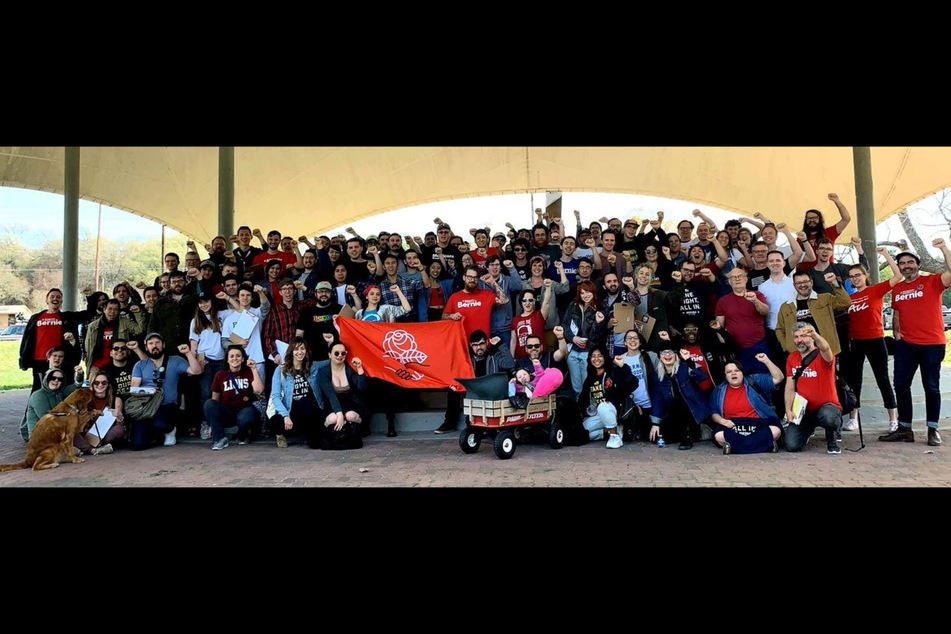 The Austin chapter of DSA has since released a statement reaffirming their commitment to Palestinian rights: "As socialists and internationalists, we recognize that Israel is an apartheid state that violates the human rights of Palestinians."
"We consistently stand against military aid and interventions around the globe, so we of course oppose providing military aid of any kind to Israel," they continued. "We also support the overwhelming call from Palestinian civil society for BDS."
But their response to Casar's letter was not quite so direct: "As a democratic organization, changing our endorsement would require a membership vote. Instead, after discussions with the leadership committee and other members, the Casar campaign has rescinded their request for endorsement."
"Many individual members will continue to support the campaign, but we will no longer be working on this campaign as an organization," the statement added.
Casar isn't the first DSA-endorsed progressive to contradict the organization's stance toward Israel. New York Rep. Jamaal Bowman in December voted to extend $1 billion in funding for Israel's Iron Dome defense system, prompting the DSA National Political Committee to release a statement condemning the move but falling short of ejecting him from their ranks.
Fellow New York Rep. Alexandria Ocasio-Cortez, another DSA-endorsed candidate, also faced backlash for changing her vote on Iron Dome funding from "no" to an abstention at the last second.
Austin DSA seems to be trying to strike a balance between not weakening the most progressive candidate in the Texas-35 race and sticking to their convictions. But the less clear the consequences, the more DSA-related candidates may feel emboldened to express divergent views on one of the organization's core beliefs.
Cover photo: Casar for Congress