Greg Casar exclusive: Texas needs "progressive champions" in Congress
Austin, Texas – Greg Casar went from community organizer to the youngest person ever elected to Austin City Council. Now he is running for Congress to represent Texas' 35th district. TAG24 got an exclusive insight into the 32-year-old progressive's strategy to deliver real change for working Texans.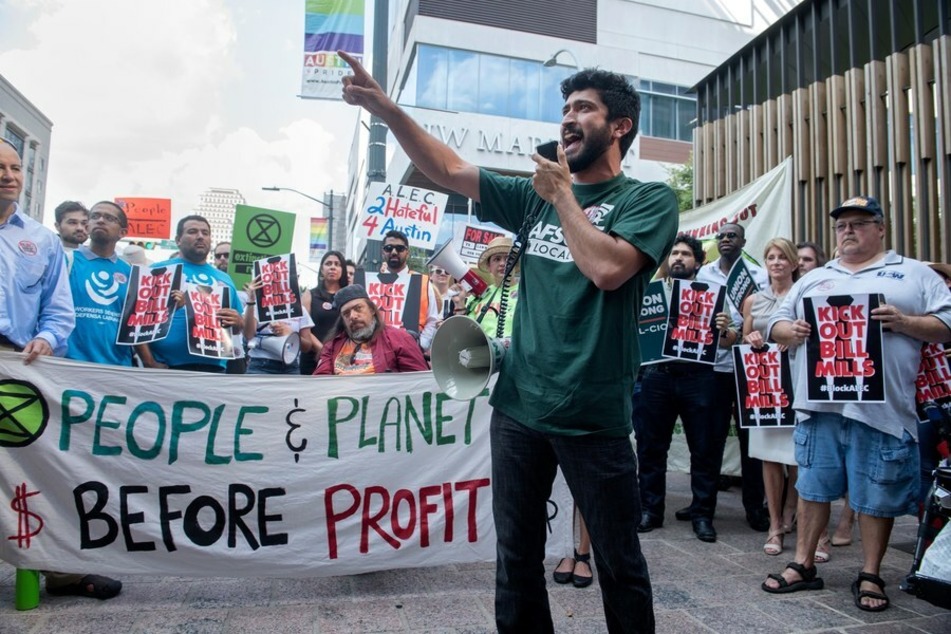 Before running for Austin City Council, Casar, who is originally from Houston, never saw himself going into electoral politics.

He primarily dedicated himself to labor rights organizing, working with construction workers, custodians, and housekeepers to secure better pay and working conditions.
But when he saw that Austin City Hall "sometimes didn't want to stand up for those very same workers," he ran for city council to raise the minimum wage, address the affordable housing crisis, and more.
At the age of 25, Casar became the youngest city council member ever elected in Austin, and he is widely recognized as the most progressive. He has been reelected twice since he joined the council in 2014.
Another turning point in Casar's career came during the winter storm that hit the state in February 2020. As thousands of Texans suffered without water, heat, or electricity, the city council member was shocked to see high-profile state figures like Senator Ted Cruz abandoning their constituents to fend for themselves.
"It became so clear to me that we needed support in Congress if we're going to work to protect people's lives and rights in Texas," he said. That realization planted the first seeds in his mind to run.
His resolve deepened as he saw state Republicans gutting some of the hard-fought wins he had campaigned for over the years. The all-GOP Supreme Court blocking the paid sick leave laws he authored and passed in Austin and helped pass in San Antonio was the straw that broke the camel's back.
"When laws protecting people's paid sick time got lost during a global pandemic, it became so clear to me that we need a champion in Congress to make sure that we have paid sick time for every single American and every single Texan," Casar said.
"If we want reproductive rights and voting rights and basic worker rights in a place like Texas, then we need progressive champions elected from Texas to take on the status quo and take on the right-wing regime that currently holds the state."
A progressive with a record of getting things done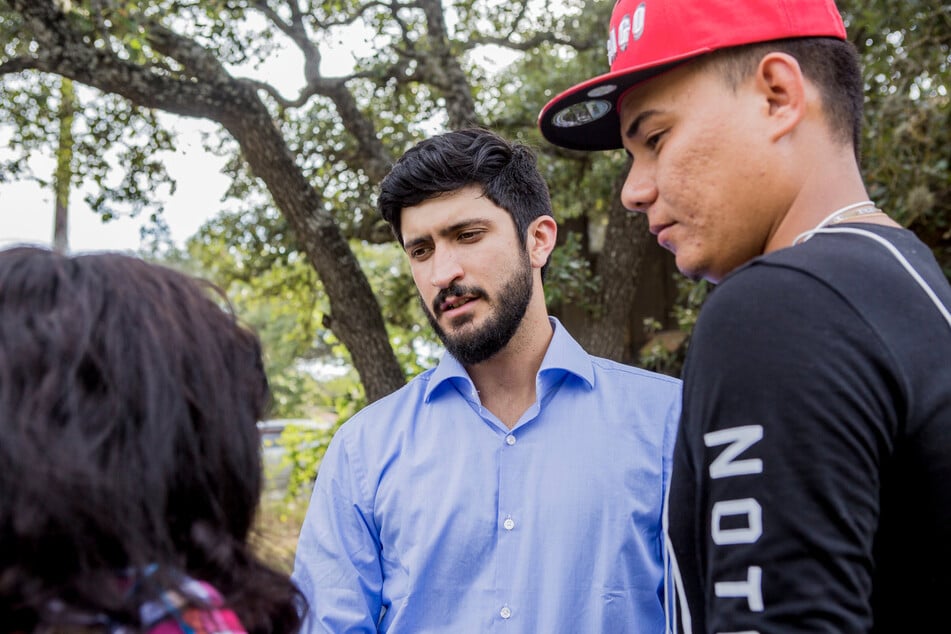 Casar announced his campaign to represent Texas' 35th congressional district in November 2021.
The district, which stretches from northeast Austin all the way to San Antonio, has a high concentration of working-class and Black and brown Texans.
Casar is running in a primary field with three other Democratic candidates, but he has no doubts over standing out.
"I have a record for not only being able to take progressive stances, but to actually deliver progressive change on the ground," he said.
During his tenure on the Austin City Council, he led efforts to extend the lease for the East Austin branch of Planned Parenthood when it was under threat from the GOP-controlled state legislature.
Casar also helped secure funding for affordable housing options and childcare programs by authoring legislation to close "inexcusable tax loopholes" for expensive properties in the city.
Under his leadership, Austin became the first fair-chance hiring city in the South thanks to his campaign to establish fair hiring practices for the formerly incarcerated.
He noted that direct community involvement has always been a key part of getting these progressive policies passed. When constituents are involved in decision-making and are given the tools to advocate on their own behalf, they win.
That's why Casar believes a congressional candidate with organizing experience is needed to bring the community together and pressure lawmakers to take action.
"I know that the majority of Texans believe that we should have healthcare for every single American. The overwhelming majority of people believe that we should have a $15 an hour minimum wage. The overwhelming majority of people believe in reproductive rights in Texas," he said.
"What needs to change is the attitudes of our elected officials."
A grassroots campaign with a mission to win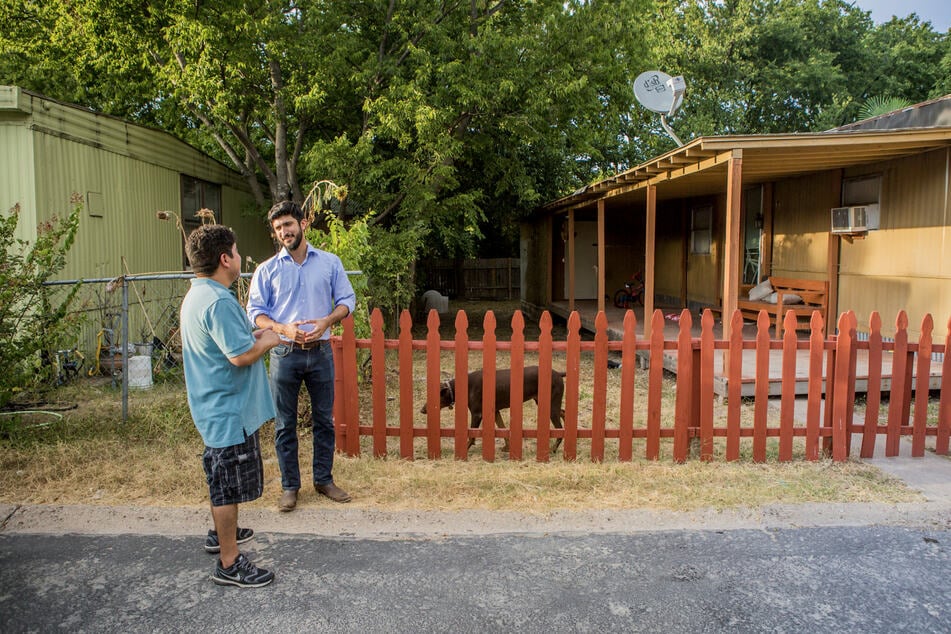 With such a strong progressive mission, it's no secret that Casar will make some powerful enemies in his path to the US House.
As has been the case with other grassroots-funded campaigns, Casar anticipates there will be an influx of GOP and corporate money into the TX-35 race, but he says he and his team are prepared to deal with that reality.
He and fellow community members have already had experience taking on and defeating Republican and big-money interests in their fight against Prop A, which sought to increase police department budgets by cutting funding from other city services like parks and libraries.
During that campaign, he saw firsthand the importance of going door to door both to discuss a positive vision for the city and to warn people in advance about misinformation.
That's a lesson he plans to transfer to his congressional campaign: "We really need to have a conversation with people at their doors about a lot of the stuff they're going to see on TV or see on their social media that often times is going to be not true."
"It's unfortunate that voters are going to have to start doubting how true some of these political ads are going to be," he continued, "but part of what we're facing with Citizens United and with so much money in our politics is that we really have to have a direct connection with voters so that they are prepared to see the false, negative ads and to move on."
Casar believes years of bad policymaking have hurt already disenfranchised communities and left some voters feeling demotivated: "I can't blame people for giving up on a system that has failed them time and time again."
Nevertheless, he's seeking to highlight his progressive wins as a way to get people to the polls.
"I hope that not just by winning this race but by delivering real change in Congress, that we can re-inspire people in Texas who have been ignored for so long," he said.
"What the Republican Party wants is for people to give up and feel like nothing is ever going to change, and we have to show people that things are going to change if we want them to believe in our democracy working for everyday people again."
The Texas primaries, the earliest of any state, are slated for March 1.
Cover photo: Casar for Congress