Florida Senate sends 15-week abortion ban to DeSantis' desk
Tallahassee, Florida – The GOP-controlled Florida Senate on Thursday passed a bill that would ban abortions after 15 weeks, sending the bill to far-right Governor Ron DeSantis' desk for signature.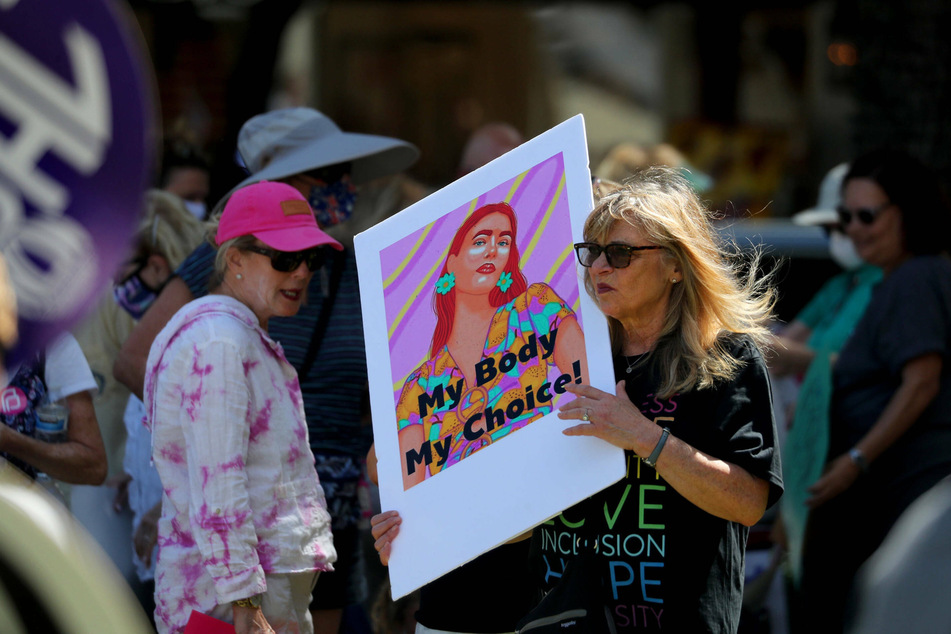 Florida has become the latest state to openly flout the precedent set in the 1973 Roe v. Wade Supreme Court decision, which effectively guaranteed a woman's right to an abortion before fetal viability, which occurs around 23-24 weeks.
Republican lawmakers in the state appear to be following in the footsteps of other GOP-led states that have introduced a slew of anti-choice bills around the country, likely as a means of forcing the conservative-majority Supreme Court to reevaluate Roe.
Mississippi passed its own 15-week ban, which SCOTUS has signaled it may uphold. Meanwhile, the court declined to halt Texas' six-week ban.
Florida's new bill would outlaw abortions after 15 weeks in most cases. While the legislation may not apply in situations where the mother's life is at stake or there is a fetal abnormality, it does not make exceptions in cases of rape or incest.
Democrats have made impassioned pleas for their Republican colleagues to vote against the bill.
State Rep. Lauren Book revealed her own experiences with sexual assault, at one point saying she was drugged and raped by multiple men as a young teen.
"It's not OK to force someone who's been sexually assaulted and impregnated to carry that pregnancy to term if they don't want too, it's just not," Book said, according to the Associated Press. "And if a woman or a girl needs more than 15 weeks to decide, we should be able to give that to her."
Their attempts were in vain as lawmakers voted 23-15 in favor of the bill's passage.
DeSantis, who has expressed support for the legislation, is expected to sign it.
Cover photo: IMAGO / ZUMA Wire