Progressives call on Biden to "deliver for working families" in new action plan
Washington DC - The Congressional Progressive Caucus (CPC) on Thursday called on President Joe Biden to use his executive authority to follow through on key priorities.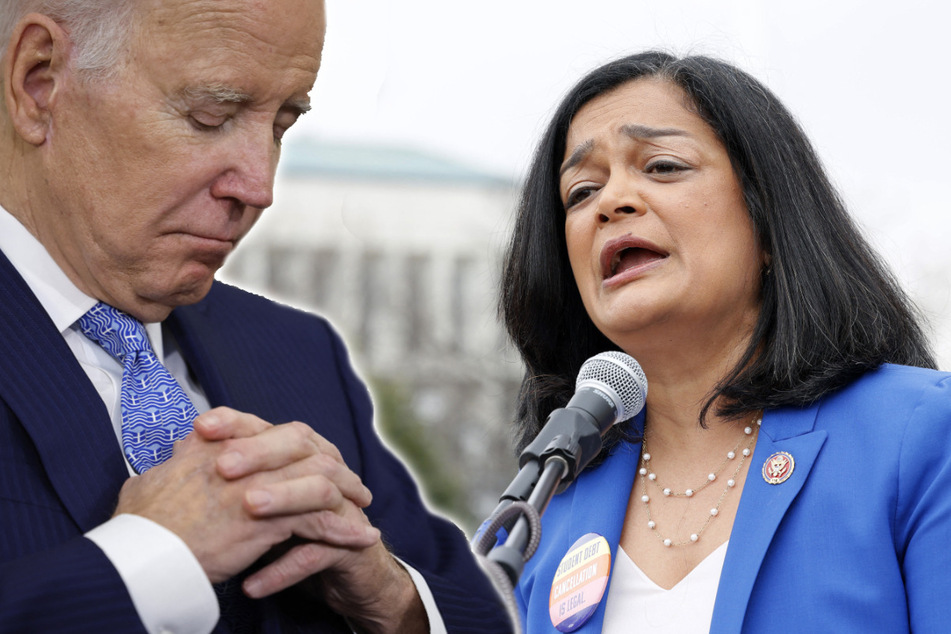 The CPC's Executive Action Proposals for the 118th Congress covers issues around economic justice, workers' rights, climate action, corporate control, and more.
The priorities include increasing workers' ability to collect overtime pay, reducing prescription drug prices, expanding oversight of banks, accelerating the transition to clean energy, and establishing a federal reparations commission for Black Americans, among others.
Progressives in Congress have increasingly called on the president to push forward their policy agenda via executive order since Republicans took control of the House in January.
"With a divided Congress, President Biden must make full use of his executive authority to continue to deliver for working families," CPC Chair Pramila Jayapal said in a statement on Thursday.
Biden's rightward lurch troubles progressives
Though the president has shown some willingness to endorse progressive priorities like student debt relief, he has also made a series of troubling decisions lately.
Biden recently backed an asylum ban that would effectively bar Central Americans from claiming asylum at the Southern border, approved the ConocoPhillips Willow oil-drilling project on Alaska's North Slope, and auctioned off a huge chunk of the Gulf of Mexico for drilling.
A host of progressive organizations endorsed the CPC executive action plan, including the Working Families Party, Service Employees International Union, Sunrise Movement, and more.
Cover photo: Collage: CHIP SOMODEVILLA & Jemal Countess / GETTY IMAGES NORTH AMERICA / Getty Images via AFP