Manchin and Sinema block filibuster changes during Senate debate on voting rights
Washington DC - Voting rights went up for debate in the Senate on Tuesday, but the odds of passing federal legislation don't look good after Democratic Senators Joe Manchin and Kyrsten Sinema reiterated their refusal to consider filibuster changes.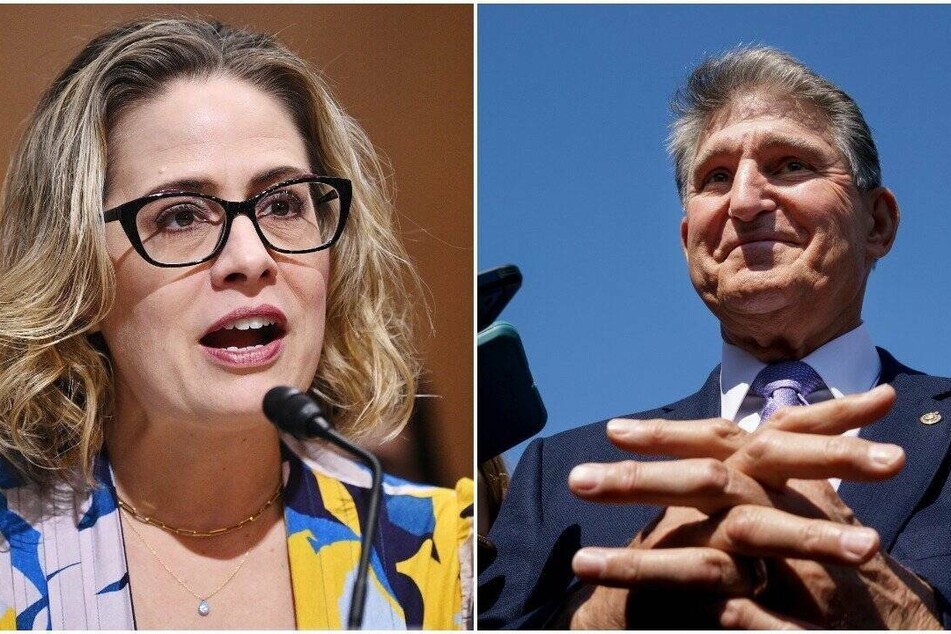 Senate Democrats are trying for the fifth time since Biden took office to pass voting rights legislation.
Repeatedly stymied by Republicans, Democrats combined the latest two versions of their voting rights bills into one, the Freedom to Vote: John R. Lewis Act, which was passed by the House last week.
But unless all 50 Senate Democrats can agree to override filibuster rules for voting rights, a move supported by President Joe Biden, the bill appears doomed to failure.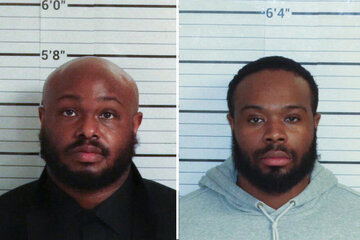 Manchin and Sinema have consistently said they will not support filibuster rule changes, claiming that doing so would eliminate the possibility for "bipartisan" decision-making.
Sinema once again made her position clear on the Senate floor on Thursday. She argued that filibuster changes would not heal the "descending spiral of division" in the US.
Fellow Democrats and activists erupted in fury as she prioritized "bipartisanship" over voting rights for Black and brown Americans, who have seen their access to the ballot box restricted in a string of elections bills passed in Republican-controlled states up and down the country.
On Martin Luther King Jr.'s birthday and MLK Day, the late Civil Right's leader's family led protests in Phoenix and Washington DC. They specifically called out Manchin and Sinema in their remarks, with MLK III saying, "History will not remember them kindly."
Senate Democrats mull next steps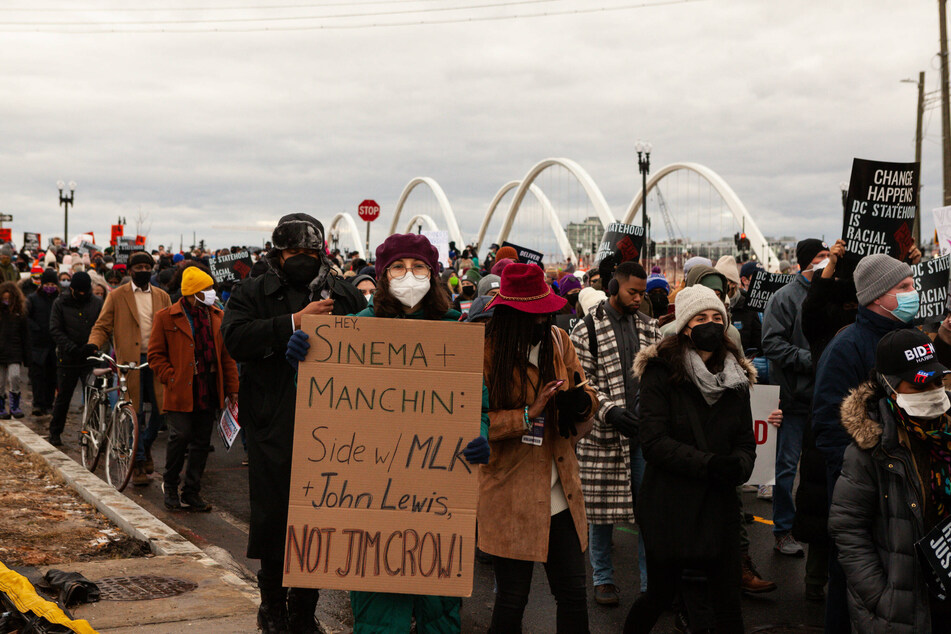 If voting rights activists thought the public pressure from MLK's family and other protesters would influence Manchin and Sinema during Senate debate on Tuesday, they were wrong.
Though both lawmakers said they support the Freedom to Vote bill, they remained adamantly opposed to filibuster rule changes.
According to the Associated Press, Senate Majority Leader Chuck Schumer said the next step is to vote on reinstating a talking filibuster in this one instance, which would allow Republican lawmakers to delay the bill so long as they are actually speaking on the Senate floor.
A vote on the talking filibuster could happen as early as Wednesday, but it is unlikely to go in the majority of Democrats' favor.
Despite the unlikelihood of passing federal voting rights legislation, Democratic leadership has affirmed their determination to keep trying.
"We ain't giving up," Schumer said on Tuesday, as reported by the Associated Press. "It is a fight for the soul and the future of America."
Cover photo: IMAGO / ZUMA Wire