Mayor Eric Adams calls out Gov. Abbott's "inhumane action" against migrants
Austin, Texas - Mayor Eric Adams stopped by the Texas Tribune Festival to discuss how NYC is handling the "real crisis" of Governor Greg Abbott sending migrants to the Big Apple from the Lone Star State.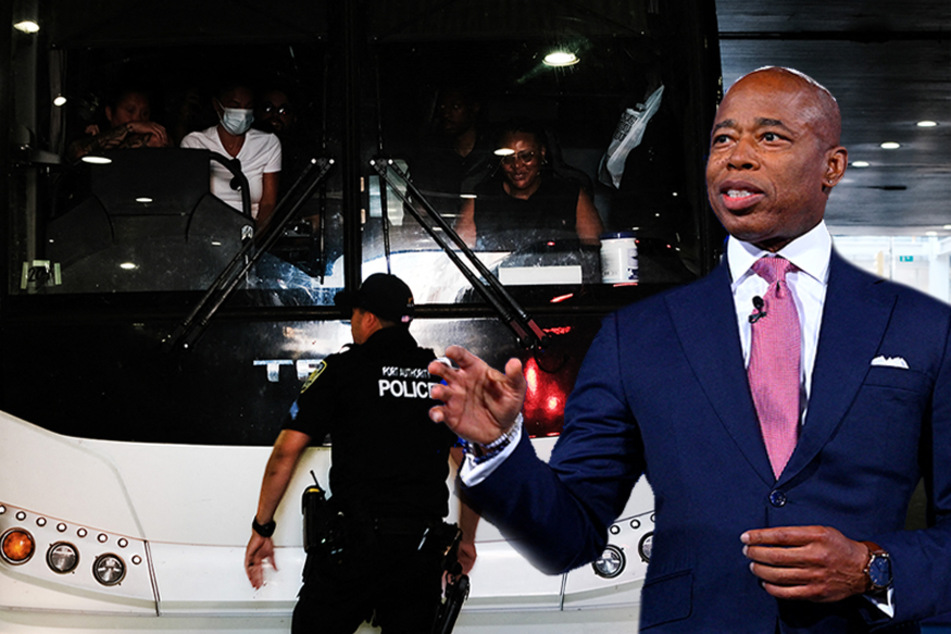 In a virtual one-on-one with the Washington Post's associate editor Jonathan Capehart on Friday, Adams wasted no time getting into the nitty-gritty of Gov. Abbott's migrant busing stunt, which he said the governor "did not coordinate at all."
After issuing a statement on the matter last week, Capehart asked NYC's mayor if he thought Abbott's busing move was appropriate, to which Adams quickly responded, "No, I don't believe so."
He continued, "Crisis requires coordination. Governor Abbott did not coordinate at all. In fact, they first denied that they were sending migrants here."
Adams revealed that NYC had received over 10,000 migrants over the last few months. Seemingly referencing the 60 migrants who were reportedly denied shelter last week, Adams noted that the city's "right to shelter" law "did not take into account inundation and being inundated at this level."
The city's right to shelter law requires city officials to provide shelter for those who seek it, with Adams calling it a "moral and legal obligation." Though he did say it needs to be reimagined in light of Abbott's migrant busing scheme.
The NYC mayor pointed out that the city is "handling this crisis in a real way," adding that he met with the Senate delegation in Washington DC on Thursday "because this is a real crisis, and it's going to take a coordinated effort to solve."
Adams also used his time in the Tribune Fest spotlight to share he was "a little disappointed with the legal aid society."

Mayor Adams calls out the Legal Aid Society: "We can't continue to play this 'gotcha' game"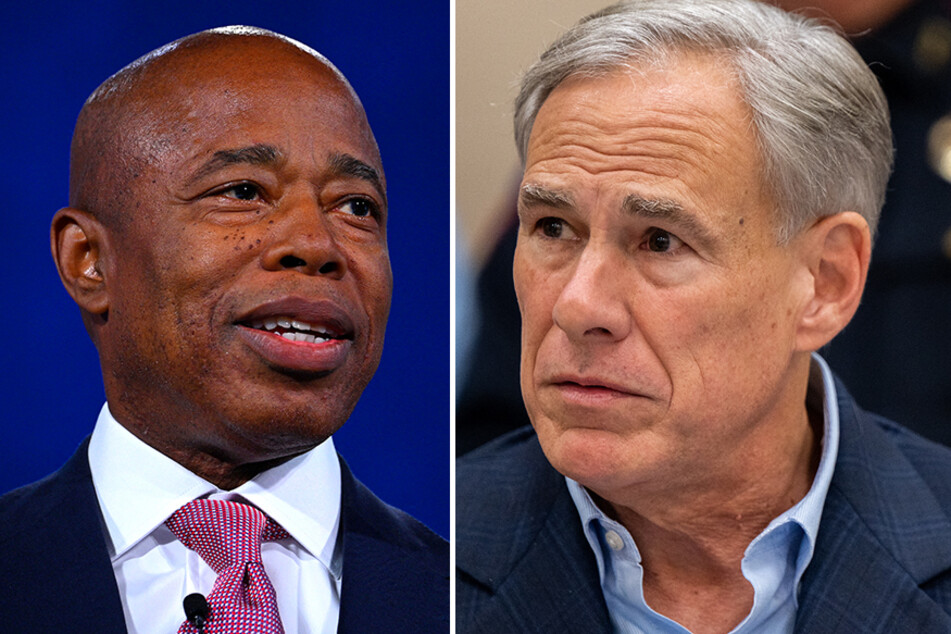 Adams did offer up a response to the New York Times report regarding asylum seekers being "denied" shelter that featured representatives with the Legal Aid Society claiming that Adams and NYC's government were playing bureaucratic games.
After adamantly dismissing the claim that anyone had been "denied" shelter, Adams said, "I would hope that they could combine with us to find a legal remedy of this inhumane action of Governor Abbott."
He continued, "We can't continue to play this 'gotcha' game. We should instead be saying, 'We got each other,' and make sure we can solve this problem."
While Adams did admit the massive influx of migrants has undoubtedly put a strain on city resources, he reiterated that welcoming them into the Big Apple with open arms was his – and the city's – legal and moral obligation.
Though he didn't mention the effect providing for a seemingly never-ending flow of migrants would have on the city's homeless outreach efforts, he did speak on why he's pushing for migrants to get working papers "immediately" upon arriving.
"Think about this for a moment: we're telling migrants to come here, that you have to wait months before you have the authority to work. So what do they do for months?" Adams asked.
"This is a time where we have a shortage of nurses. So if we have a migrant that's a nurse, isn't this an excellent time [to allow them to work]?"
Adams added that denying people the right to work, and leaving the responsibility to provide for these individuals up to the city "makes no sense at all."
Cover photo: Collage: Spencer Platt & Riccardo Sav / GETTY IMAGES NORTH AMERICA / Getty Images via AFP