Senators take aim at Ticketmaster in first hearing following Taylor Swift's presale fiasco
Washington, DC - The long-awaited US Senate hearing regarding Ticketmaster's ticket sale practices, prompted by the chaotic presale for Taylor Swift's The Eras Tour, has arrived.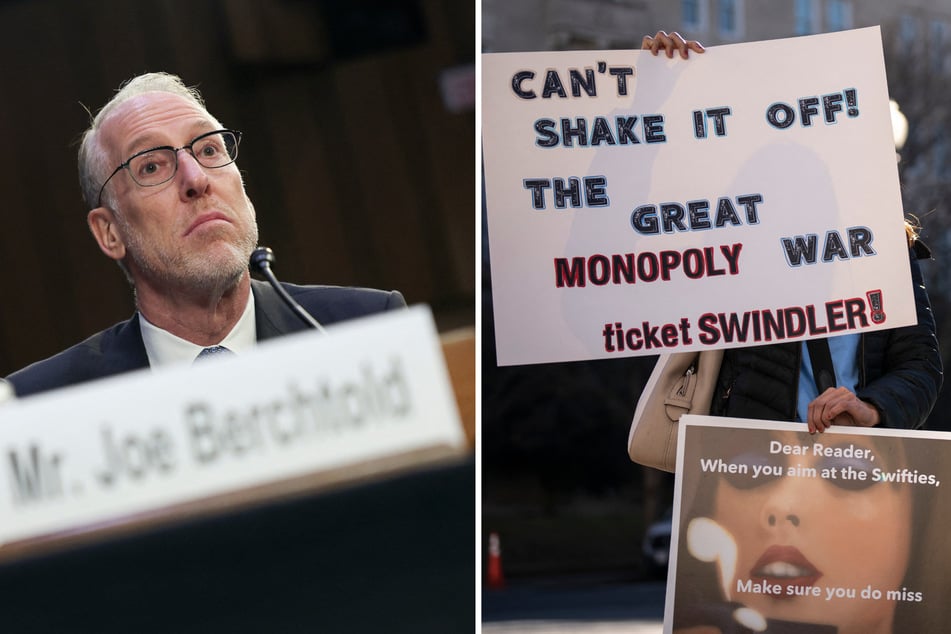 You probably never expected to hear multiple government officials quote Taylor Swift during a Senate hearing, but here we are.
The Senate found an unusual sense of harmony during the three-hour hearing, as officials on both sides of the aisle swapped references to Swift's songs and shared their love of live music as they pushed against Ticketmaster.
Joe Berchtold, the president and CFO of Live Nation, was the primary target of the Senate's ire.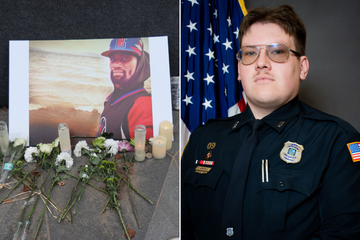 Many senators argued that the 2010 merger of Live Nation and Ticketmaster has allowed Ticketmaster to monopolize the market, resulting in a detrimental lack of competition.
Berchtold apologized for the many issues that plagued The Eras Tours presale, calling it "a terrible consumer experience that we deeply regret," per The New York Times. Nevertheless, he continued to deflect and blame bots for the problems on Tuesday.
Live Nation's denials were criticized by several senators.
"Why is it that you have not developed an algorithm to sort out what is a bot and what is a consumer?" asked Sen. Marsha Blackburn.
As the hearing progressed, the conversation continued to highlight how damaging the lack of competition is for consumers and the entertainment industry.
Swifties react to senators' Taylor Swift references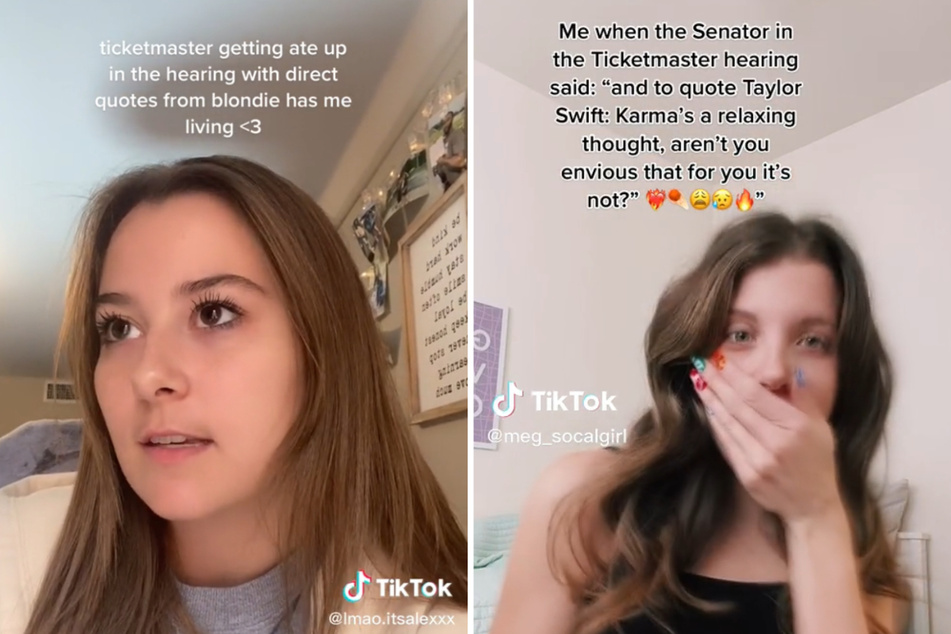 Given that it was Swift's disastrous The Eras Tour presale that sparked the hearing, senators took every opportunity to remind everyone of this fact by using her lyrics as talking points.
Songs from Swift's albums like Red, 1989, Midnights, and more were referenced throughout the hearing by different government officials.
Senator Mike Lee appeared to be an especially knowledgeable Swiftie, quoting several different tracks, including Blank Space, You Belong With Me, and Karma.
"A purchaser of a ticket being able to sell it to someone else – a lot of people seem to think that's somehow a solution," Lee said. "I think it's a nightmare dressed like a daydream."
In an epic mic-drop, he later proved he's up-to-date on the Anti-Hero singer's latest work, courtesy of his daughter.
"In deference to my daughter Eliza, one more Swift quote, 'Karma is a relaxing thought, aren't you envious that for you, it's not,'" he concluded.
Swift stans everywhere couldn't get over just how many times senators wedged in the 33-year-old's lyrics – often to a rather cringe-worthy extent.
Of course, the effort was still appreciated at the end of the day.
While the path to a solution is still unclear, karma is certainly coming for Ticketmaster.
Cover photo: Collage: WIN MCNAMEE / GETTY IMAGES NORTH AMERICA / Getty Images via AFP & Drew Angerer / GETTY IMAGES NORTH AMERICA / Getty Images via AFP