Talking Ticketmaster's Taylor Swift-sized problems ahead of Beyoncé's Renaissance Tour
Amid Ticketmaster refusing to answer any questions about what the heck happened with Taylor Swift's The Eras Tour presale, TAG24 sat down with pop culture enthusiast and producer Liz Duff to talk about the ticketing giant's gaslighting, and what that may mean for Beyoncé's Renaissance tour.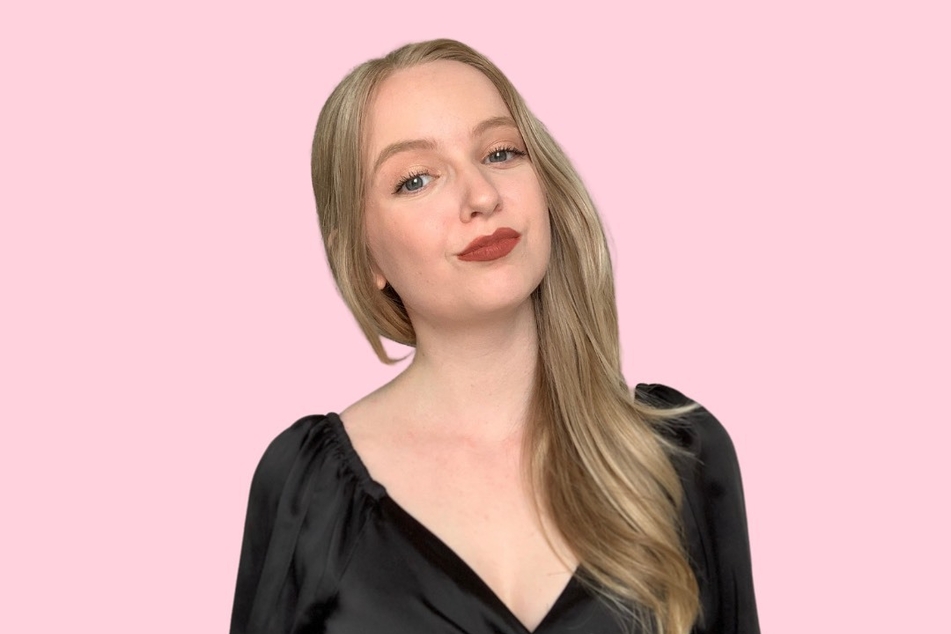 It seems like everyone has something to say about Ticketmaster these days.
Whether it's music fans bad-mouthing the company and suing it after struggling to get tickets to Swift's The Eras Tour, members of Congress asking if Ticketmaster has violated antitrust laws, or the artists themselves speaking out about how the company has screwed them over on a touring front (cough, Jack Antonoff, cough), everyone has an opinion.
Most opinions – particularly the negative ones – are valid. After all, Ticketmaster has been around longer than some of the fans who endured the Hunger Games of ticketing in effort to score seats for artists like Harry Styles, Blink 182, Taylor Swift, and soon for Beyoncé, have even been alive.
Translation: Ticketmaster has been a thorn in the side of both fans and artists for decades. But despite the efforts of smaller ticketing companies, massive bands like Pearl Jam, and even politicians, Ticketmaster is still out here wreaking havoc on live music lovers.
If you ask pop culture enthusiast Liz Duff, who also happens to be the producer and co-host of We'll Throw The After Party podcast, Ticketmaster's approach to just about everything centers around ambiguity and exploitative tactics.
Though Liz wasn't sure of it during Harry Styles' Love On Tour presale fiasco, the Taylor Swift madness solidified her view of the company as one that puts anyone but fans first.
Ticketmaster was long gone before The Eras Tour presale fiasco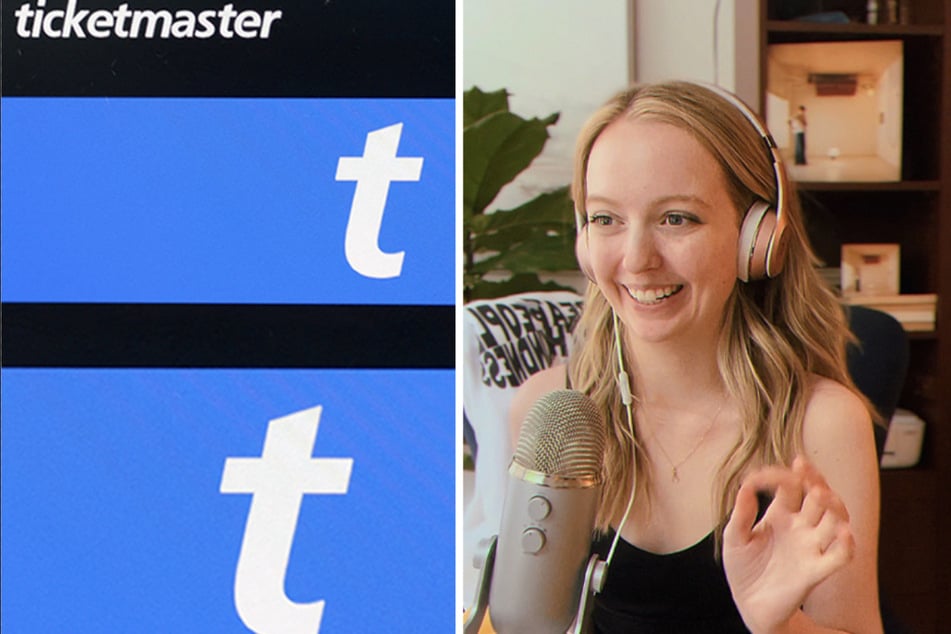 If you thought that Ticketmaster's greedy side came out thanks to the Covid-19 pandemic, think again.
Before we break down the company's 2022 fallout, we must talk about its humble beginnings while noting the very moment things took a turn for the worst for consumers, promoters, and musicians alike.
Ticketmaster was founded in 1976 by two students at Arizona State University who wanted to solve the "standing in line for hours outside a venue" ticketing problem for concerts by creating a computerized system. The endeavor was later bought by entrepreneur and owner of the Hyatt Hotel chain Jay Pritzker in 1982 for $4 million.
Nine years later, Ticketmaster acquired its number-one rival, Ticketron, after previously buying out smaller ticketing competitors such as Datatix/Select-A-Seat in Denver and SEATS in Atlanta, thus kick-starting the company's total dominance of the ticketing market.
But the major shift in Ticketmaster's history came when the ticketing company merged with Live Nation in 2010 to form Live Nation Entertainment, a corporation that now controls the majority of ticket sales and venues in the US. In 2016, Ticketmaster furthered their monopolistic ways by purchasing Front Gate Tickets.
Now, Live Nation Entertainment has partnerships with many venues ranging in size across the country, which means that more likely than not, the company dictates the terms of artists' US tours, the prices of tickets, and the amount of fees tacked onto each ticket sale.
"That's one of the key points of this that's become really clear since Taylor's tour. I wasn't so convinced this was the case with Harry fans, because a lot of people were drawing the miscommunication and lack of understanding to 'it's been a while, the system has been updated, and this is just a really in-demand show,'" Liz told TAG24.

"And then it was Arctic Monkeys, and then The 1975, and it just kept happening and happening and happening in these pocketed groups where you could say, 'The 1975 fans are just die-hard, the Arctic Monkey fans are just die-hard.'"
"Then it's Taylor Swift, with an average capacity of 55,000 tickets a show, and it's not just a niche group anymore, it's everybody. And it really proves that Ticketmaster thrives on ambiguity."
So if you're one of the many Swifties who have been searching for answers as to why things went so wrong, or someone who's looking for a sense of how Beyoncé's Renaissance tour's presale might go – we have a few thoughts.
How can Ticketmaster fix what's been long broken?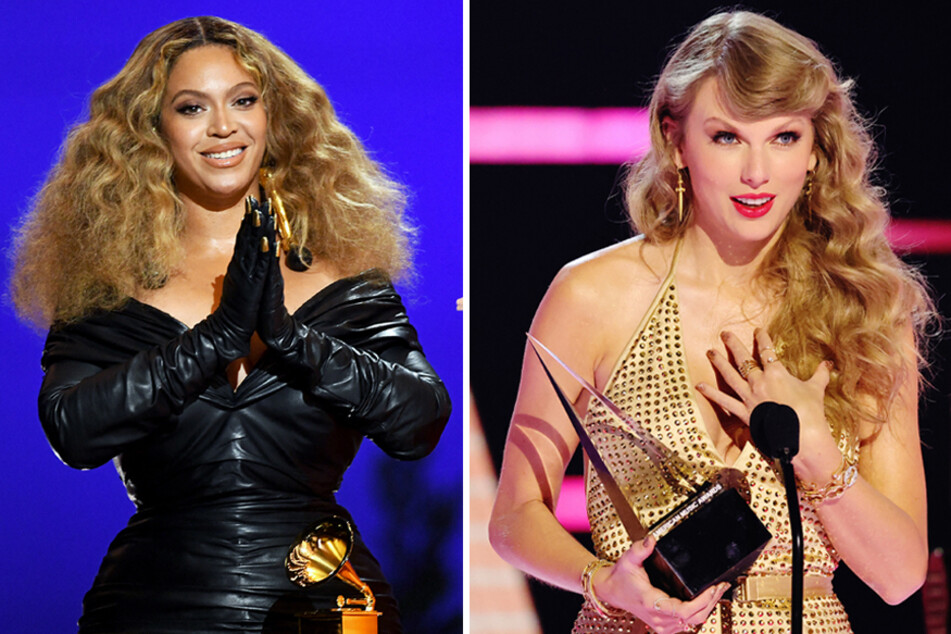 For The Eras Tour presale, Ticketmaster quite literally ran out of tickets before the general sale even took place, forcing the company to cancel it.
But this kind of failure is hardly new for many music lovers.
"Generations of concertgoers have had this same experience. It's why Pearl Jam in the '90s tried to take on Ticketmaster," Liz explained. "But after 14 months, they stopped [trying] because they couldn't get the traction they needed to make a meaningful change. It's why Taylor Swift fans are outraged that they're paying over $1,000 for back of floor seats when five, six years ago they could be on the floor for $100," she said.
For decades, artists have been peeved about the unnecessary fees their fans have to pay to see them live, on top of the fees artists themselves must pay due to Ticketmaster's terms. These include pocketing roughly 30% of the revenue from ticket sales through fees, per Entrepreneur 360.
Then there's the general confusion when it comes to the sales process. The company hasn't once tried to provide actual context around the buzzwords that fill its website, social media pages, and email campaigns that are, as Liz said, bustling with vague remarks.
"[Ticketmaster] never made a point to try an education campaign with fans beyond 'here's what you need to know going into tomorrow's sale,' and then giving bare-bones information around 'make sure your credit card is already in your account.' Of course my credit card's going to be ready to punch in!" Liz scoffed.
"It's the ambiguity, and people not knowing they can question, not knowing they can push for more detail. It's also a signal of the limited access people have to even ask questions."
That, though, is starting to change: "Taylor Swift fans are one of the only communities that have the context, the history, and the skills to come forward and use them all for this reason. Harry Styles fans kind of starting chipping away."
"Luckily, there was enough crossover from that over all these other sales that we've already mentioned that people finally have enough context to mention, 'Hey, it's not our problem. You've been telling us the same thing all year, it's you, my friend. It's not us.'"
Ticketmaster's woes might give artists pause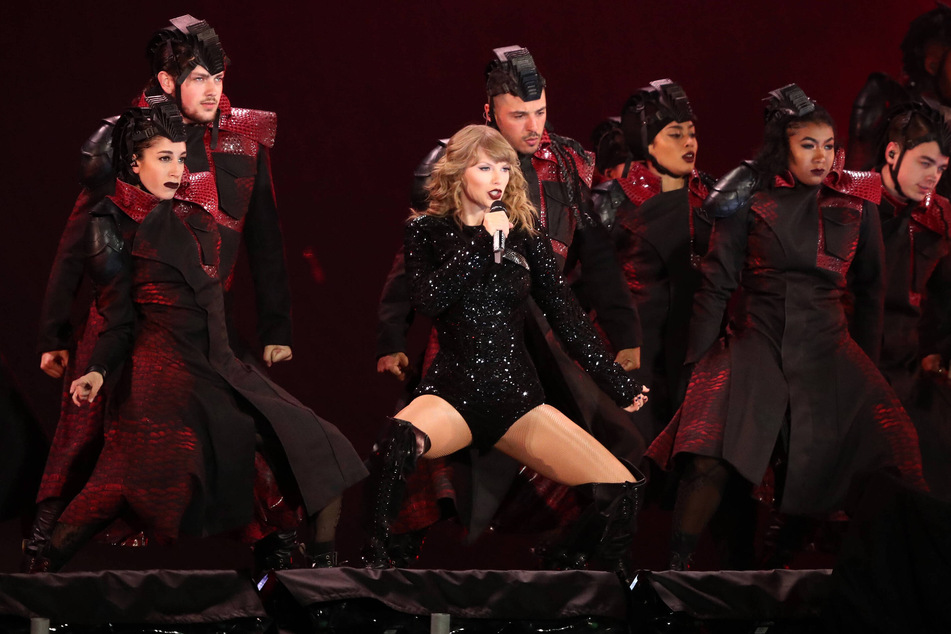 The problems are legion. Not least among them is Ticketmaster's questionable use of dynamic pricing, a ticketing method artists can opt into that allows prices to fluctuate based on demand – read: when demand for an event is high, ticket prices can skyrocket without warning.
So given all this bad blood, is there anything Ticketmaster can do to ensure another ticketing fiasco doesn't occur for the next A-list tour? What about Beyoncé's highly anticipated Renaissance tour that's set to kick off in Summer 2023?

"There's a lot of speculation happening," Liz said. "People are wondering if lots of artists are pausing until this gets moved or somewhat resolved, and if Taylor's kind of caused a shift. Everyone knows they're not Taylor Swift, you can't compare apples and oranges. But you can compare how loud her fans are being with how loud your fans are capable of being, and everyone has data points they can access."
That backlash will give artists and their people pause, Liz thinks.
"I'm sure there's lots of teams that are using the data points they do have access to beyond Ticketmaster to prepare themselves for what they're in for when they do go on sale, and they're looking at this example of someone at the highest end of the spectrum, being Taylor's wide-ranging, global audience [who are] willing to fly in to see her shows, and saying, 'OK, we need to be hands-off until there's some kind of resolution for this.'''
There might even be a move towards getting proactive: "If the resolution is 'there's no resolution,' and if you have a concert next year, then you have to get going now, then I'm sure you're going to see people pushing forward."
Taylor Swift's Reputation Tour presale: When Ticketmaster got it right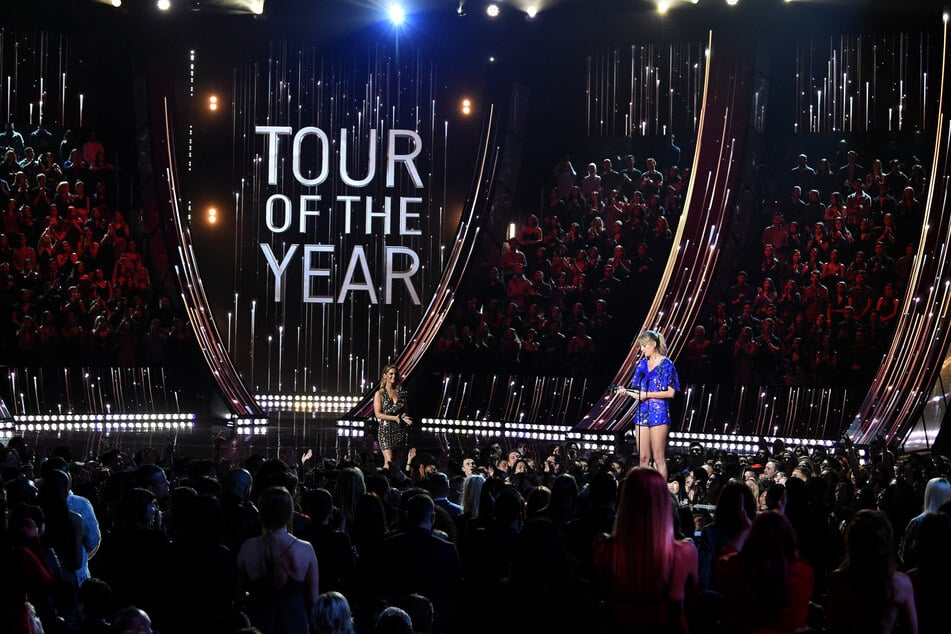 One tangible solution that Liz believes may be of use is the "boost" system Swift used for her Reputation Stadium Tour in 2017, which was also powered by Ticketmaster.

It saw the vendor utilize its Verified Fan presale program in efforts to get tickets in the hands of fans for the Reputation Stadium Tour – not bots or ticket brokers. That was a welcome change, given that Ticketmaster now reserves 90% of tickets selectively for brokers, radio stations, credit card companies, and more, according to Variety. Fans were able to participate in "boost activities," such as streaming Reputation, watching music videos of songs from the album, or purchasing merchandise from Swift's online store to increase their chances of snagging presale tickets.

"The boost system for the Reputation Tour was effective, it was interesting, it was different, and it really forced the groupies, the superfans, those diehards to commit to the tickets that they wanted, and no one really knows why they phased that out, because it did work in terms of the fan experience [and] getting tickets in the hands of fans," Liz explained.
"That's something that people would love to see brought back, I would love to see [it] brought back, especially for Beyoncé. Beyond that, it's really hard to say [because of] the ambiguity of dynamic pricing and what say artists do or don't have over that system when they're signing that contract with Ticketmaster."
You can only hope, as Liz does, that Beyoncé's team has communicated with Swift's to better understand what happened from their point of view before they roll out official tour dates and launch a presale of their own.
Why does it matter? It matters because all these failures are staining what should be a beautiful human experience, as Liz pointed out. "Music is art, and art deserves to be recognized and celebrated," she told TAG24.
"Art is community, and concerts are that manifestation of community. And it's disappointing when a moment that should be about the art, and should be about the experience of the art, becomes a moment like this where everyone is disappointed."
Cover photo: Collage: Courtesy of Liz Duff / Matt Winkelmeyer & Kevin Winter / GETTY IMAGES NORTH AMERICA / Getty Images via AFP