"This is breaking my heart": Texans have their say in public hearings on redistricting
Austin, Texas – Texans made their case for greater transparency and community representation in Wednesday's public hearing on redistricting as local advocates gear up for the next voting rights battle in the state.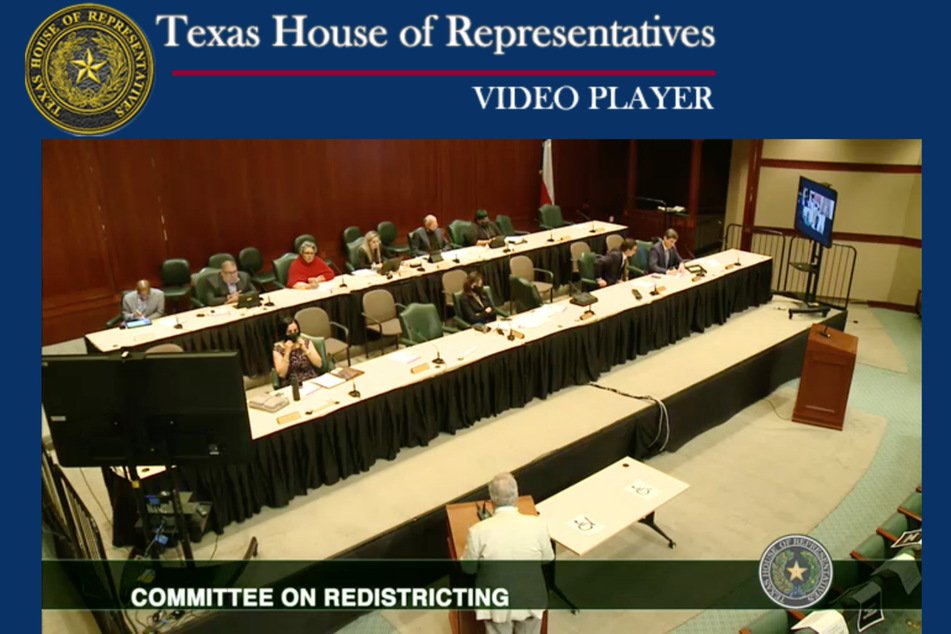 On Wednesday, the Texas House Committee on Redistricting held a public hearing as legislators prepare to determine how congressional district bounds will be drawn for the next 10 years.
The series of hearings kicking off in both legislative chambers comes ahead of a special session on redistricting, which Governor Greg Abbott has scheduled to start on September 20.
Because the process in Texas is controlled by partisan lawmakers, and in this case Republicans, map-drawing plays a huge role in politicians essentially writing their own electoral successes – or at least stacking the odds heavily in their party's favor.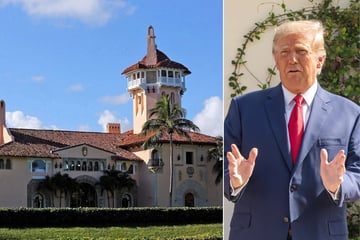 Wednesday's public hearing opened with a presentation by Texas Demographer Dr. Lloyd Potter, in which he went through some of the main US Census findings relevant to the current redistricting cycle.
Congressional districts must represent almost-equal population numbers, meaning some adjustment of current boundaries will be necessary based on new data.
That is all relatively straightforward, but things get messy when legislators decide how and where to draw those lines, as even small changes can have a big impact on individual voting power and community representation.
That's where everyday Texans come in.
Texans call for transparency and accountability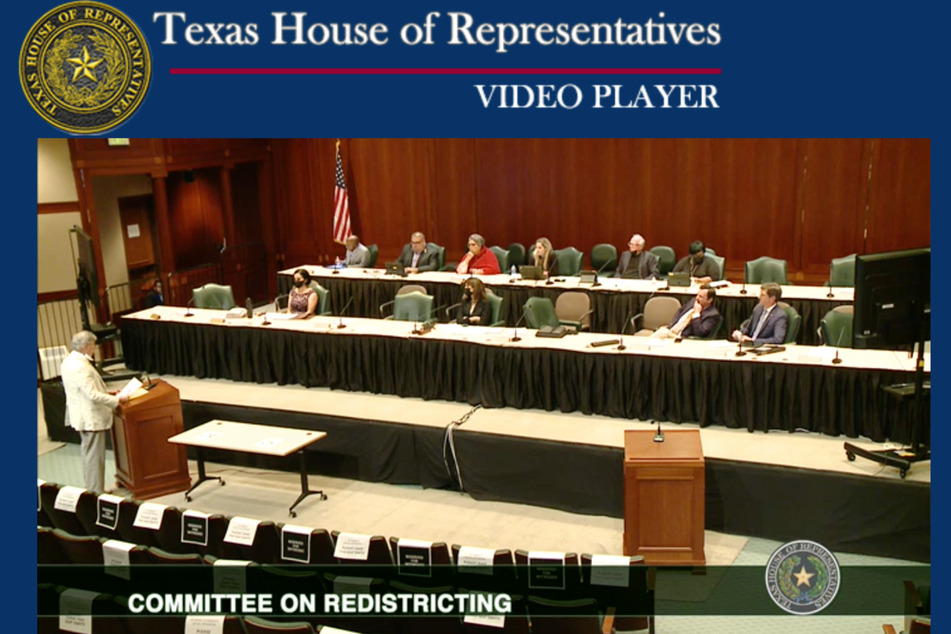 The next portion of the hearing focused on virtual and in-person public testimony from constituents.
The committee heard from six voters from around the state, five online and one in person.
Each had their own unique story to share, but all were united by a common goal: urging representatives to avoid partisanship and exercise greater transparency and accountability in the redistricting process.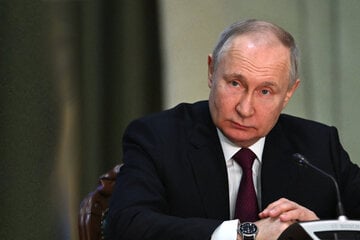 The first to speak was Jessica Fausak, a fifth-generation Texan who has suffered multiple brain injuries.
"Voting in Texas is already harder than anywhere else in the country, especially for those of us with disabilities," Jessica explained, referencing the restrictive voting bill passed earlier in September.
Even when people can participate, Jessica said their votes aren't counted equally thanks to partisan redistricting practices. That's why in Travis County, which votes overwhelmingly blue, four out of five US congressional reps are Republicans.
She knows she has suffered brain damage, she said, but something doesn't feel right about that discrepancy.
Jessica, and all who testified after her, said she supported an independent redistricting commission comprised of community members rather than politicians, but at the moment, such a commission is not provided for under Texas law, state Rep. Senfronia Thompson explained.
At the very least, voters want legislators in this cycle to make decisions with community cooperation and release maps with enough time for public review and feedback.
Arnetta Murray, a Missouri City councilwoman, warned that not complying with community wishes could have severe consequences: "If we don't let citizens draw the lines, if we let legislators, it's not going to be a pretty picture for Texas."
Redistricting has direct impacts on local communities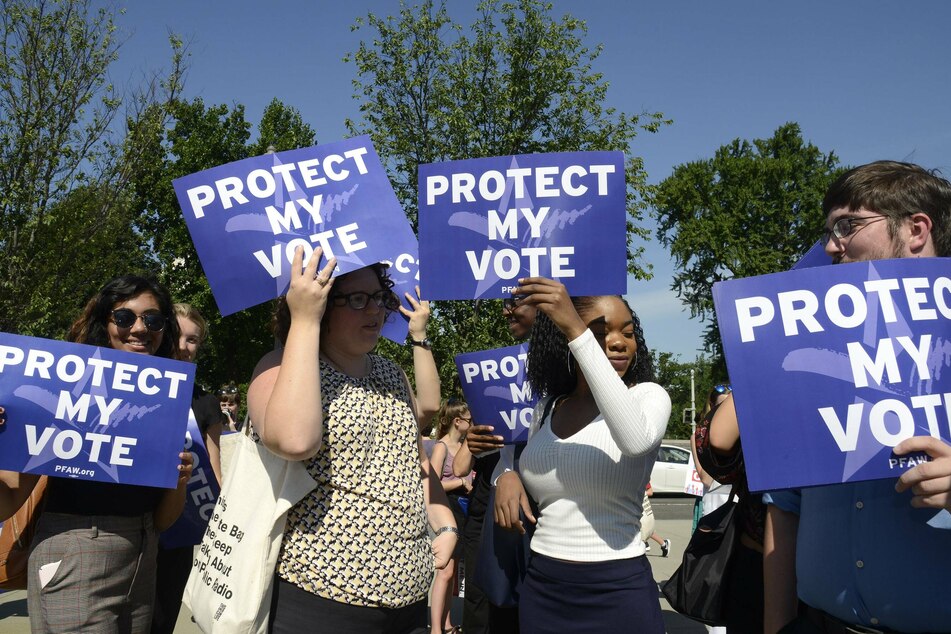 The Texans who appeared at the hearing also spoke on the direct impact redistricting decisions could have on their communities.
Several mentioned that if communities are divided and representatives do not come from the people, they may support policies the vast majority of constituents oppose and vice versa.
Corlie Jackson, a voting precinct chair in Galveston, said she has already seen this in her district, where lines have even been drawn separating houses on the same block.
Galveston Island is a tourist community that faces the brunt of the devastation when Covid precautions are lifted, but that didn't stop representatives from supporting the removal of safety measures, which has wreaked havoc on their own constituency, she explained.
Melissa Lum, voting precinct chair for Cypress Waters in Dallas County, said residents in her area are very concerned about school districts being separated.
They are also concerned about environmental dangers resulting from increased flooding. They want a representative who understands the importance of comprehensive land use policy and proper drainage, but worry that redrawing congressional lines to divide their community could prevent that.
Arnetta Murray, speaking on behalf of her elderly parents in the Houston area, raised concerns that elderly Texans are being ignored in favor of newcomers gentrifying existing communities. She called on the committee to take into account the interests of older Texans when drawing the lines.
Ultimately, testifiers argued that redistricting without input from everyday people erodes constituents' confidence in the political system, especially if they don't feel their votes carry any weight.
Dividing communities, in many cases, prevents residents with common interests from banding together and presenting their concerns collectively.
Corlie said she is "trying to raise proud citizens," but she doesn't know what to tell her children and grandchildren who no longer believe their votes matter.
"This is breaking my heart," she finished.
Cover photo: Screenshot/Texas House of Representatives Video Player