Texas legislature passes Republican-sponsored restrictive voting bill
Austin, Texas - The GOP-controlled Texas legislature pushed through a controversial elections bill on Tuesday, proving they are wasting no time in passing voter restrictions as the 2022 midterms approach.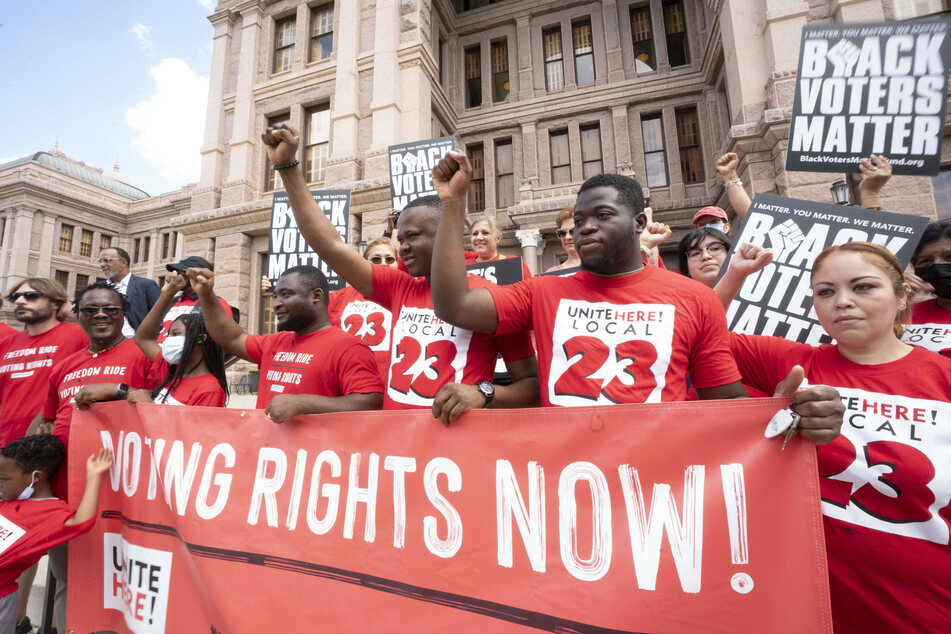 The Texas election bill shot to the national spotlight after Democrats staged a dramatic walkout during the regular legislative session – and then flew to Washington DC during the special session – to prevent its passage.
The legislation calls for barring drive-thru and 24-hour voting, shortening early voting hours, empowering partisan poll watchers, making it harder to provide translation assistance, and adding more voter ID requirements for mail-in ballots, among other provisions.
Democrats and voting rights advocates have stressed that the measures will have a disproportionate impact on Black and brown voter participation.
After enough Democratic lawmakers returned to the Lone Star State in August, earning the ire of some of their colleagues who chose to remain in DC, it seemed only a matter of time before Republicans would pass their priority elections bill.
The Texas House did just that at the end of August, with the Senate approving the revised version on Tuesday. Governor Greg Abbott has already promised to sign the bill into law.
Now it seems the only hope for voting rights advocates is the passage of federal protections against restrictive and discriminatory state election laws.
While they were in nation's capital, Texas Dems met with elected officials to push for such legislation. Since, the US House has passed the John Lewis Voting Rights Advancement Act, which Texan lawmakers celebrated as a direct result of their advocacy efforts.
But the John Lewis bill and the more encompassing For the People Act remain stalled in the Senate, where they are unlikely to advance unless the filibuster is abolished, allowing for a simple-majority vote.
Cover photo: IMAGO / ZUMA Wire