Alaska Willow oil project approved despite pushback from environmental groups
Washington DC - The Interior Department approved the operation of a massive oil and gas facility on Alaska's North Slope on Monday that was supported by the state's congressional delegation but opposed by environmental groups.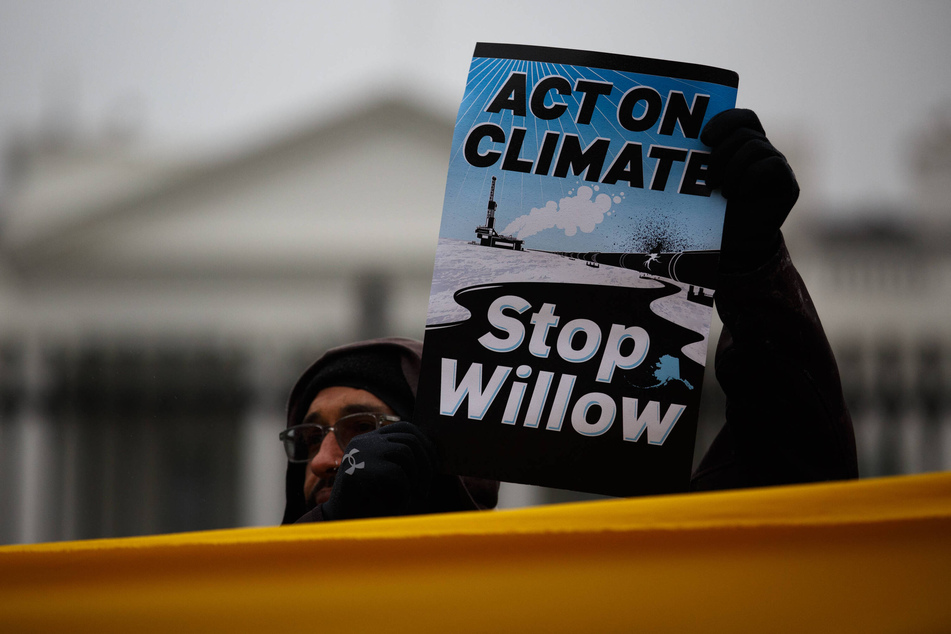 President Joe Biden will move to protect about 2.8 million acres in the Arctic Ocean from oil and gas extraction, and Interior will limit drilling in federal land in Alaska through a separate rule, the department said in a statement announcing the Willow approval.

In its decision, Interior approved three of the five drill site pads that ConocoPhillips originally sought.
That total matches the number Interior recommended in its environmental analysis released in February.
Approval of the project comes following years of pressure from Alaska Republican Sens. Lisa Murkowski and Dan Sullivan to secure federal backing, and public campaigning against the project by environmental groups in Alaska and the continental United States.
Murkowski said during the confirmation hearing of Deb Haaland, the Interior secretary, that Willow was of "critical" importance.
Rep. Mary Peltola is the only Democrat in the three-member Alaska delegation that has supported the project, citing jobs tied to its construction.
ConocoPhillips, a significant player in the Alaskan economy that has its own terminal in the Anchorage airport, spent $8.69 million in federal lobbying efforts last year, as the administration was considering Willow, nearly doubling its spending from 2021, when it spent $4.44 million.
Interior began reevaluating the project after a federal judge in Alaska threw out permits for Willow in 2021, holding that Donald Trump's administration had committed errors in its environmental assessment.
Absent successful legal challenges, Willow will operate in National Petroleum Reserve-Alaska (NPR-A), a portion of federal land in the state's North Slope about as big as Indiana.
The NPR-A is largely undeveloped and pristine Arctic territory dotted by native villages.
Biden administration to add new protections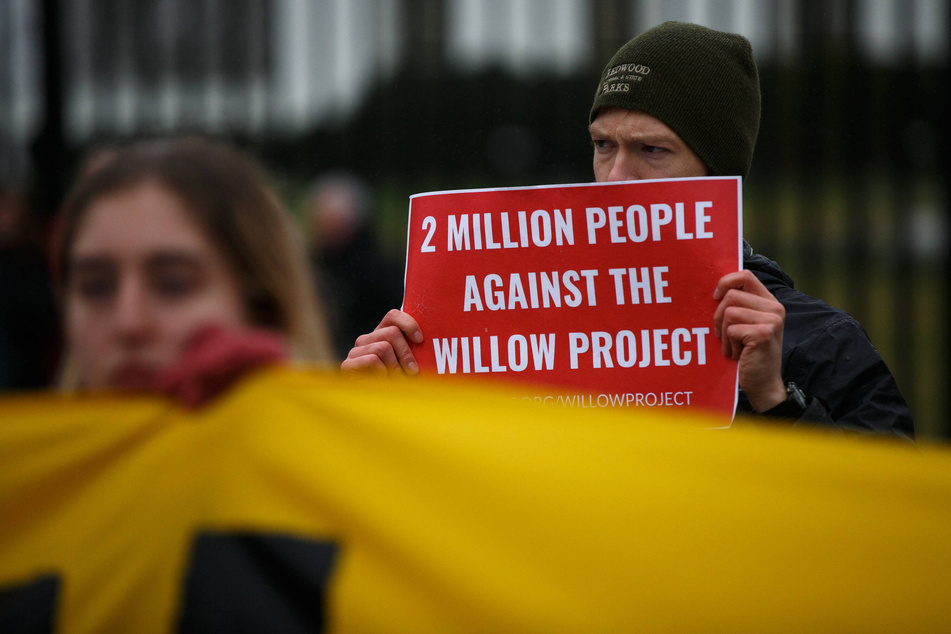 The administration said it would write a new regulation to protect more than 13 million acres of the reserve, which is about 23 million acres.

Separately, Biden will designate about 2.8 million acres in the Arctic Ocean near the reserve "as indefinitely off limits for future oil and gas leasing," Interior said. Such a designation would be an expansion of a decision by former President Barack Obama to withdraw portions of the Chukchi and Beaufort seas from drilling.
"The withdrawal will ensure this important habitat for whales, seals, polar bears, as well as for subsistence purposes, will be protected in perpetuity from extractive development," Interior said.
The Arctic is warming faster than any region on Earth. ConocoPhillips has planned to use devices that keep the ground frozen to prevent its equipment from sinking into the thawing permafrost.
As part of the announcement Monday, Interior said ConocoPhillips would give up about 68,000 acres of existing leases in the NPR-A, including about 60,000 acres near Teshekpuk Lake, an area critical to the migration and calving of caribou.
In an apparent reference to looming blowback from environmental groups, Interior's statement approving Willow contained this headline: "Interior Department Substantially Reduces Scope of Willow Project."
Cover photo: IMAGO / NurPhoto