Turkey hit with another 5.6-magnitude earthquake
Yesilyurt, Turkey - An 5.6-earthquake has hit the Turkish province of Malatya three weeks after a quake that devastated parts of Turkey and Syria and killed more than 50,000 people.
The quake's epicenter was in the town of Yesilyurt, the Kandilli earthquake observatory said on Monday.
According to Al Jazeera, the latest quake killed at least one person and injured dozens as well as caused some damaged buildings to collapse.
Malatya province was among those badly damaged by the February 6 quake. Mayor Selahattin Gürkan told Habertürk radio that some 2,300 people had died in Malatya.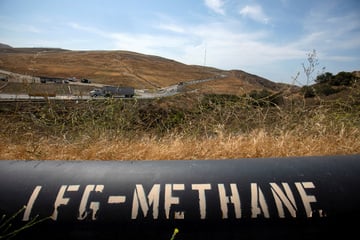 On February 6, two large earthquakes and many aftershocks shook south-eastern Turkey and northern Syria, the first measuring 7.7 and the second several hours later at magnitude 7.6.
The disaster is the worst in Turkish history in terms of fatalities, according to the United Nations.
Some of the areas affected by the quakes were initially difficult to access, but recovery efforts continue and casualty numbers are rising as they progress. There have been no reports of survivors being found in recent days.
Overall, some 20 million people in Turkey have been affected, while the UN estimates that 8.8 million people have been affected in Syria.
Cover photo: REUTERS