College football: Top 10 player rankings after Week 12
New York, New York - From Ole Miss Quinshon Judkins, who smashed a 73-year-old program record, to Buckeye Lathan Ransom delivering back-to-back punt blocks to secure the win, Week 12 of college football saw some stunning performances from our top players.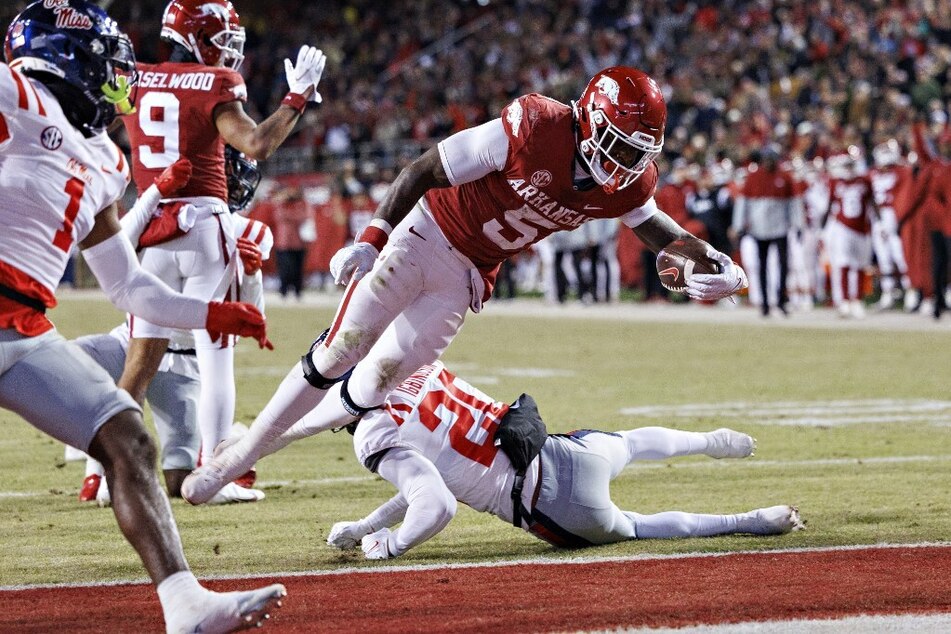 In the quarterback room, Caleb Williams of USC had one of the more impressive performances among passers last weekend.
The Oklahoma transfer broke the USC-UCLA series record, accounting for a huge 502 total offensive yards and clinching a ticket to the Pac-12 Championship game.
Meanwhile, in a shocking turn of events, Tennessee's Hendon Hooker was enjoying a solid showing before suffering a season-ending injury during the Vols' 63-38 loss to South Carolina.
With Hooker now out for the remainder of the season, the Volunteers' history-maker will end his appearance in our rankings.
Out with the old, in with the new, though, as Gamecocks quarterback Spencer Rattler and Razorback Raheim Sanders are rewarded for their impressive performances.
Sanders became the only Razorbacks to rush for more than 200 yards and three touchdowns against a ranked opponent since two-time Heisman Trophy runner-up Darren McFadden.
Rattler was by far the best quarterback last week, soaring to huge heights. His breakout performance at home in Williams Brice Stadium gained national attention after sending playoff contenders Tennessee packing, ending all hopes for a playoff berth.
1. Spencer Rattler - QB, South Carolina (n)
2. CJ Stroud - QB, Ohio State
3. Caleb Williams - QB, USC
4. Bijan Robinson - RB, Texas
5. Marvin Harrison - WR, Ohio State
6. Lathan Ransom - S, Ohio State (n)
7. Raheim Sanders - RB, Arkansas (n)
8. Dallan Hayden - RB, Ohio State (n)
9. Quinshon Judkins - RB, Ole Miss (n)
10. Drake Maye - QB, UNC
Spencer Rattler rattles the Volunteers defense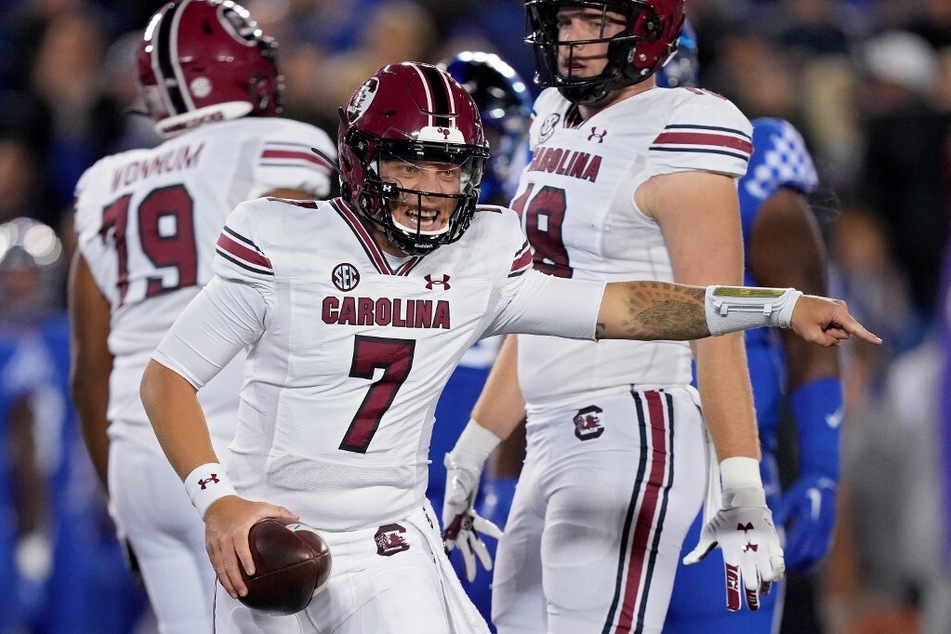 From start to finish, Spencer Rattler led his South Carolina offense with pure dominance.
In a performance that reminded the college football world that he is indeed "that guy," the passer set new career highs of 438 passing yards and a massive six passing touchdowns.
The Oklahoma transfer completed 81% of his throws during Saturday's huge win – one of the highest passing percentages witnessed all season long.
While Rattler may not have been a popular candidate for the Heisman Trophy this year, that didn't stop him from receiving national recognition by football elites.
On Sunday, the redshirt junior was awarded the Walter Camp's National FBS Offensive Player of the Week award, followed by the SEC Co-Offensive Player of the Week honor on Monday.
Racking up awards like Tom Brady collects Super Bowl rings, Rattler also added the the Maxwell Award's Player of the Week accolade on Tuesday.
He and his team will hope to perform another big upset on Saturday against arch-rivals Clemson Tigers.
Cover photo: Dylan Buell / GETTY IMAGES NORTH AMERICA / Getty Images via AFP