Damar Hamlin makes huge practice moves for first time since NFL collapse
Buffalo, New York - Buffalo Bills defensive back Damar Hamlin, vowing to play without fear, practiced in full pads on Monday for the first time since his cardiac arrest collapse during an NFL game last January.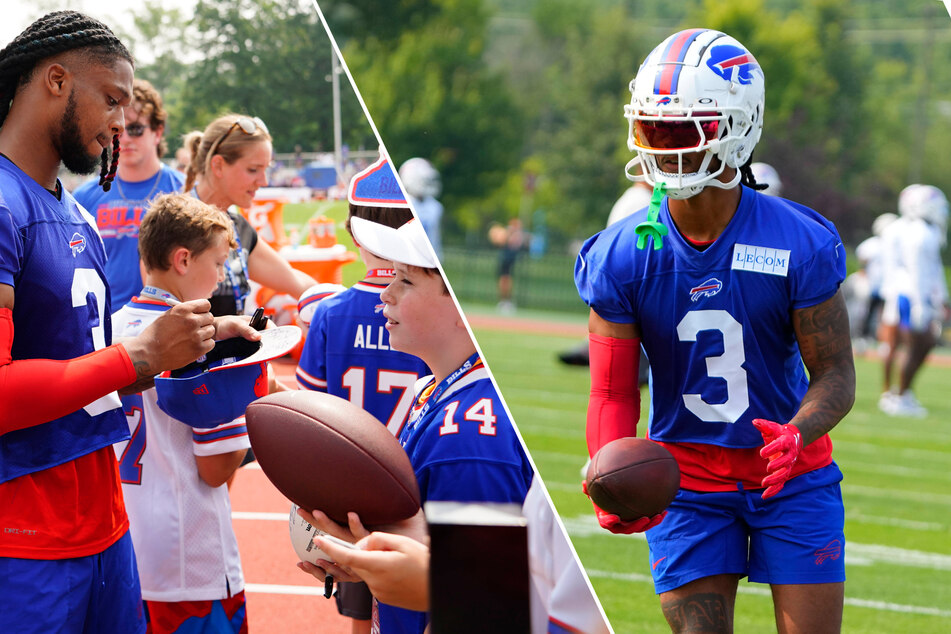 The 25-year-old safety had his heartbeat restored on the field by safety workers after making a tackle in a January 2 game against Cincinnati that was halted and never finished.
Hamlin was taken to a hospital in critical condition and released nine days later. He was diagnosed as having suffered commotio cordis, a blow to the chest during a heartbeat that causes cardiac arrest.
Doctors allowed Hamlin to return to football activities, and he has made a full recovery, working to prepare for the 2023 NFL campaign, what would be his third season in the league and with the Bills.
After his Monday workout, Hamlin admitted concerns but vowed to play without fear when he stepped onto the field.
"In football, you can't hit that field with...hesitation," Hamlin said. "You're putting yourself in more danger by doing that."
"I made the choice to play. I'm processing a thousand emotions. I'm not afraid to say that it crosses my mind of being a little scared here and there."
The Bills have supported Hamlin's comeback bid as he works to secure a place on this season's squad.
"The mental toughness this young man has been through, from almost losing his life to now he's back playing in day one of pads," Bills general manager Brandon Beane said. "Just super proud of him and where he's at."
Damar Hamlin discusses his decision to return to the NFL after cardiac arrest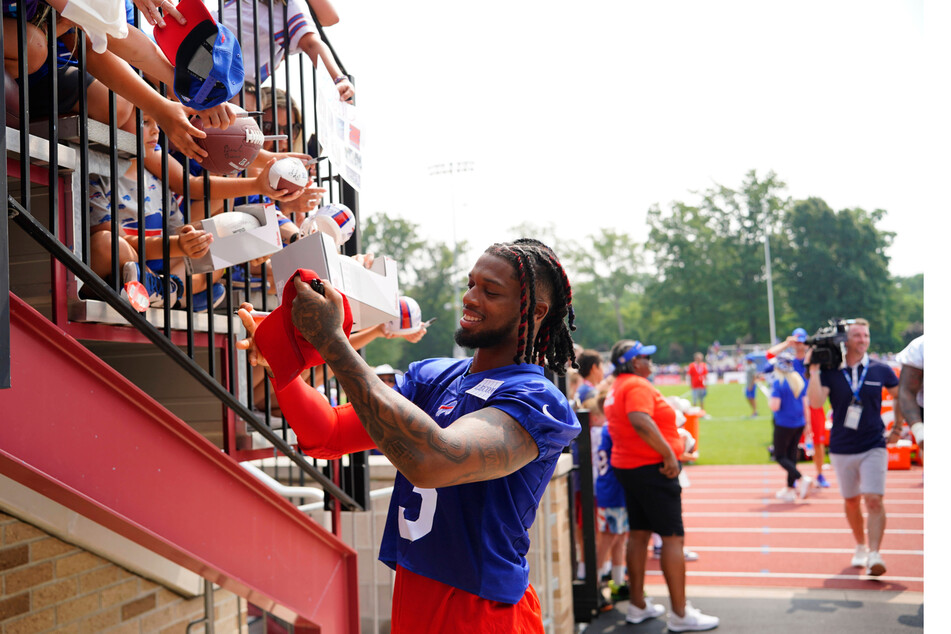 Supporters cheered Hamlin as he ran onto the practice field in his No. 3 jersey, exchanging high-fives with a few as he returned for his first full-scale workout since the incident.

"Right now, my goal is just one day at a time," Hamlin said. "Even my big goals, I can't even focus on those right now. So my goal is just one day at a time."

The Bills are conducting pre-season workouts near Rochester, New York, ahead of their first tune-up game on August 12 against Indianapolis.
Buffalo's first game of the 2023 NFL season will be on September 11 at the New York Jets.
Hamlin's parents were ready to support him whether or not he wanted to play in the NFL again.
"I made a decision," Hamlin said. "My family, my mom, and my dad, they were behind me either way I wanted to go, playing or not."
That means keeping any thoughts of a successful return in the back of his mind to better process the emotions he faces every day instead of his dreams.
"My big goals, I can't even mention them right now because I'd be in the wrong headspace just thinking about them," Hamlin said. "My mindset right now is just being ready for the Buffalo Bills whenever they need me."
Cover photo: Collage: IMAGO / USA TODAY Network