DeSantis names runner-up as NCAA winner over transgender athlete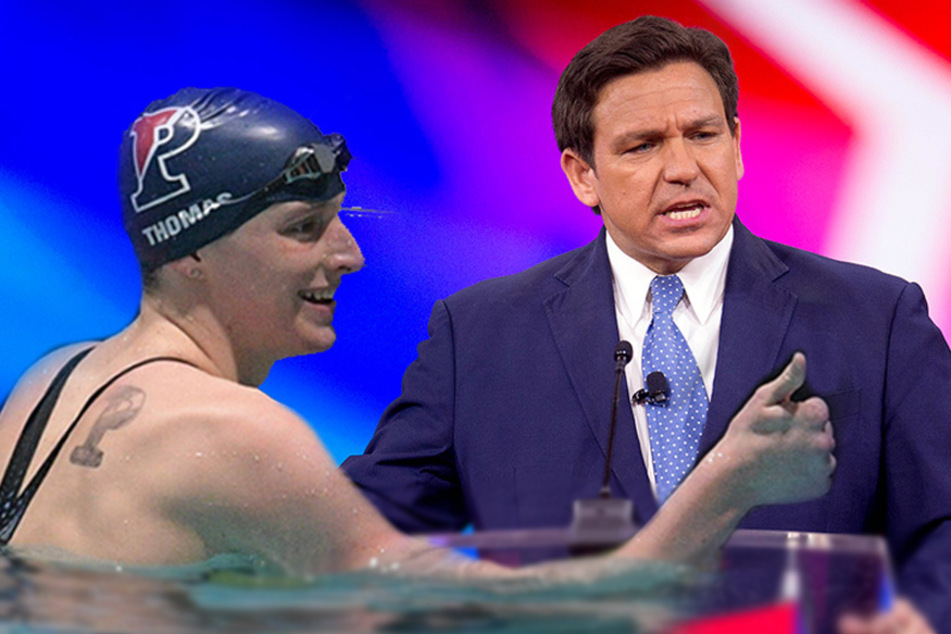 The NCAA Women's Swimming and Diving Championships took place on March 17, where Thomas (22) beat Emma Weyant (20), a University of Virginia freshman and Olympic medalist, by 1.75 seconds. and thus claimed the title.
But on Tuesday, the Republican governor moved to name Weyant as the event's winner, calling her "the best women's swimmer in the 500 [yard] freestyle."
In a tweet announcing the proclamation, DeSantis stated, "By allowing men to compete in women's sports, the NCAA is destroying opportunities for women, making a mockery of its championships, and perpetuating a fraud."
He continued to say such "lies" are rejected in Florida and proceeded to hand the winning title to Weyant, who happens to hail from Sarasota, Florida.
Though Weyant clocked her fastest career time for the 500-yard freestyle at 4:34:99, she fell behind Thomas in the final 100 yards of the event.

Despite DeSantis' after-the-fact proclamation, Thomas' 500-yard freestyle victory led her to become the first transgender woman to win an NCAA swimming championship.
Curbing backlash and defending transgender athletes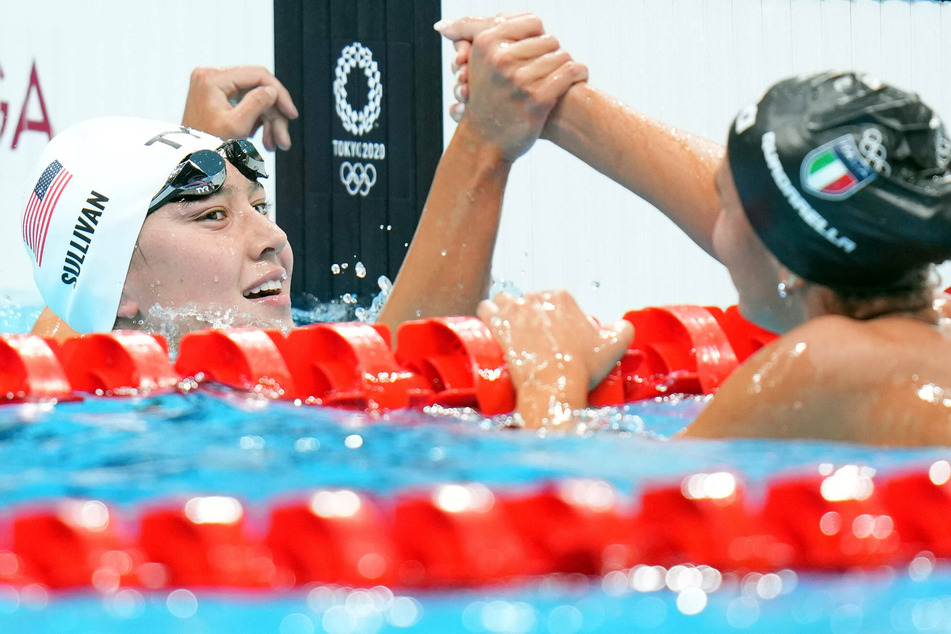 In an effort to curb criticism while still allowing case-by-case wiggle room, the NCAA put new regulations in place in January, which leaves eligibility requirements up to individual sports.

Because of the new guidelines and the fact that Thomas has been undergoing testosterone suppression treatment for over a year, the transgender athlete was allowed to compete this season.
Thomas has been at the center of conversations around the fairness of allowing transgender athletes, particularly biological males who have transitioned, to compete against those who were born females.
Despite the backlash and legislative actions being taken in states such as Florida and Texas to disallow transgender athletes from competing at a high level, Thomas has fellow female swimmers in her corner.
The same day Thomas won the 500-yard freestyle, Olympic swimmer Erica Sullivan (21), penned an op-ed for Newsweek singing Thomas' praises and defending her right to compete.
In the piece, Sullivan states that Thomas has been "unfairly targeted" for being a transgender woman.
"Like anyone else in this sport, Lia has trained diligently to get to where she is and has followed all of the rules and guidelines put before her. Like anyone else in this sport, Lia doesn't win every time. And when she does, she deserves, like anyone else in this sport, to be celebrated for her hard-won success, not labeled a cheater simply because of her identity."
Neither Thomas nor Weyant have commented on DeSantis' latest move naming the runner-up as the victor.
Cover photo: Collage: IMAGO/Icon SMI & ZUMA Wire