Simone Biles makes history with stunning vault performance at World Gymnastics Championships
Antwerp, Belgium - The USA's Simone Biles became the first woman to land a Yurchenko double pike vault at the World Gymnastics Championships!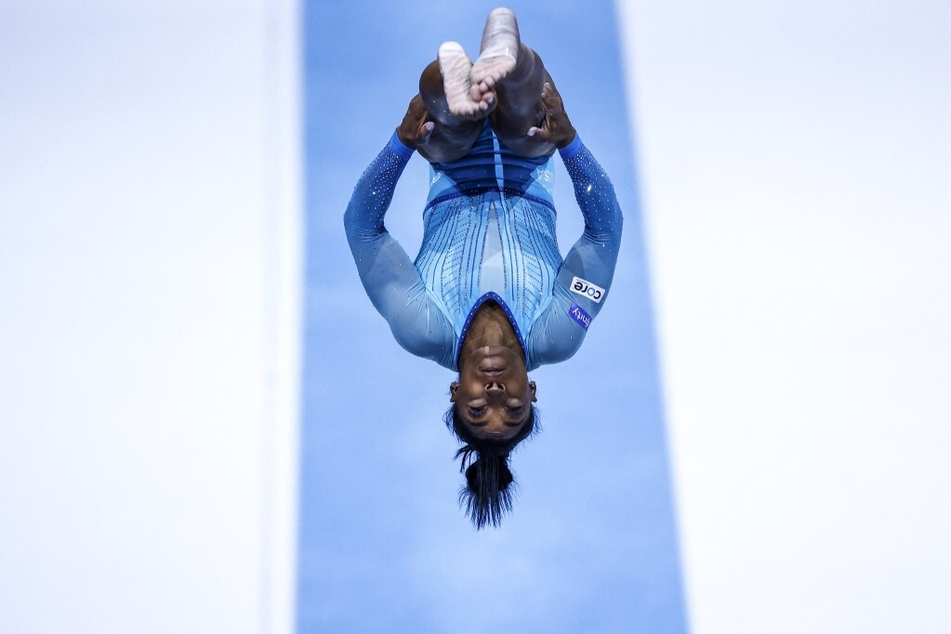 The 26-year-old athlete moved into first place in all-around qualifying in Antwerp as she competed internationally for the first time since taking a two-year break.

Biles stepped away from the sport to focus on her mental health, having pulled out of the all around competition at the Tokyo Olympics in 2021.
She explained at the time that she had been suffering from the "twisties," losing her sense of space while in the air.
Since her return, she has gone on to win the US Gymnastics Championship and is continuing her incredible performance at the Worlds.
Biles scored 15.266 for landing the Yurchenko double pike and 58.865 in the all-around overall in Antwerp.
The stunning achievement means Biles will now have the skill named after her – The Biles II.
"It's great," said coach Laurent Landi. "People I hope realize that's maybe one of the last times you're going to see a vault like that in your life from a woman gymnast. So I think it's time to appreciate it."
Cover photo: Kenzo TRIBOUILLARD / AFP