Simone Biles has changed the game of sport and mental health
Rewriting history in sport and society, Simone Biles has voiced the importance of mental health, and empowered young athletes worldwide.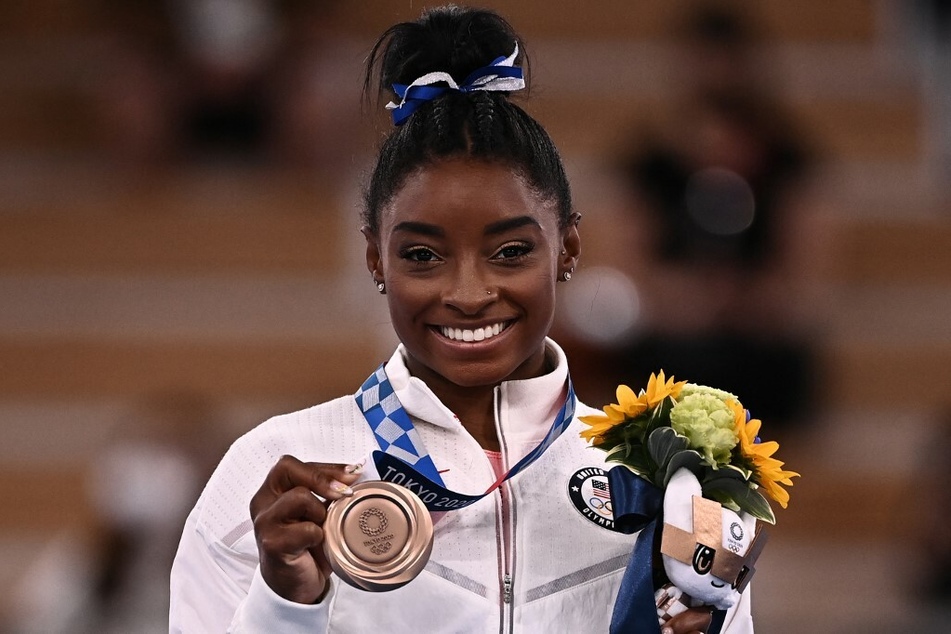 The month of May brings more than just flowers after April showers.
May is Mental Health Awareness month, encouraging all to prioritize their mental health and self-care.
In the world of sport, TAG24 honors and amplifies the voices of athletes who have dared to be different by putting their health over competition results, prestigious medals, and million-dollar prize money.
Like fellow all-stars Grand Slam champion Naomi Osaka and collegiate lineman Harry Miller, Olympic Champion Simone Biles has empowered the world through her bravery.
Biles is celebrating this Mental Health Awareness this month by giving back to kids. She announced on Thursday that she's teamed up with Friends National to celebrate National Foster Care and Mental Health Awareness Month.
"#MentalHealthMatters," she wrote in a new Instagram post.
In honor of the occasion, we're looking back at her accomplishments, and celebrating her as a trailblazer.
Simone Biles at the 2021 Tokyo Olympics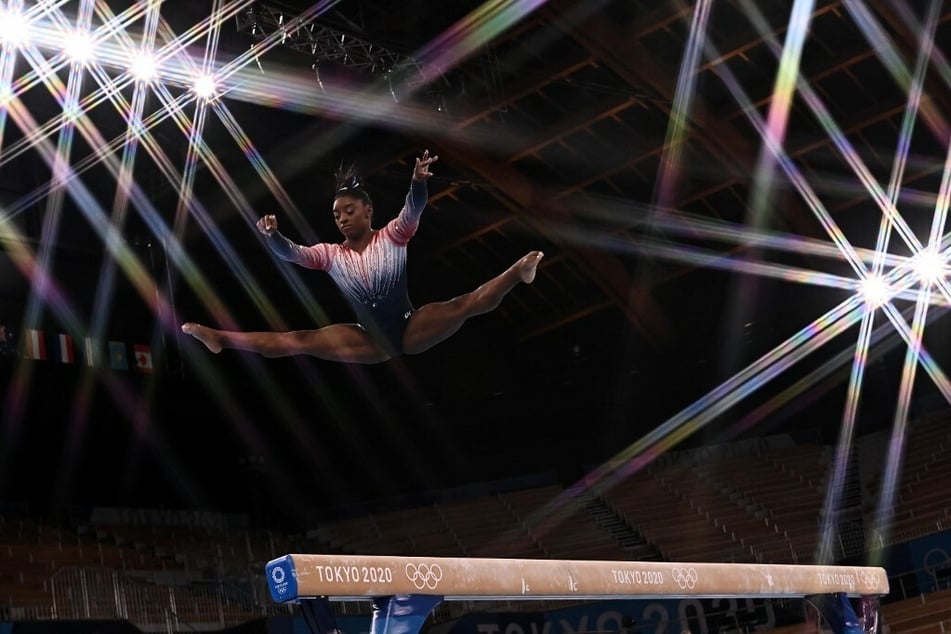 Simone Biles put on a dazzling display at the 2021 US Olympic Trials to secure her spot at her second consecutive Olympics. In historic fashion, she continued her winning streak, in which she had never lost a competition, both nationally and internationally, since 2013.
The 25-year-old was the favorite entering the Olympic Games to win the all-around competition and to become the first US woman to do so in more than 50 years.
However, once the Games began, the world didn't see what could have been her final career-crowing moment. Instead, it watched one of the biggest jaw-dropping moments in Olympic history.
The moment unfolded on the night of the team finals, when – on her first event for the team – the 19-time world champion completely lost spacial awareness of herself in the air as she attempted her most trusted skill on the vault, a 2.5 twisting Yurchenko.
After aborting the skill mid-air and remarkably avoiding injury, Biles disappeared from the competition floor with her national team staff. When she reappeared, she huddled with her teammates, and withdrew from the competition – leaving some to compete on events they hadn't expected to perform.
The US team rebounded from Biles' shocking withdrawal and earned a silver medal, behind team Russia's gold-medal winning performance.
Simone opens up about mental health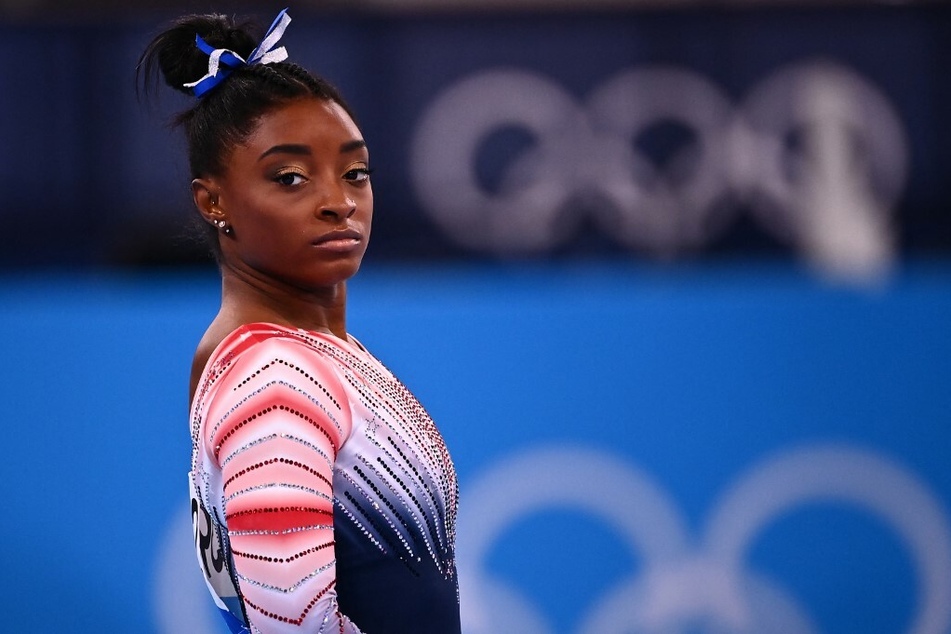 Despite being determined to see action again on the floor, Biles could not overcome the mental block she described as "the twisties" and continued to withdraw from events day-by-day.
When the four-time Olympic champion opened up about the situation, she expressed her mental health was more important than the medals.
"It wasn't easy pulling out of all those competitions," Biles said. "People just thought it was easy, but I physically and mentally was not in the right head space and I didn't want to jeopardize my health and my safety because, at the end of the day, it's not worth it.
"My mental and physical health is above all medals that I could ever win."
Simone Biles' medal-winning rebound inspires a generation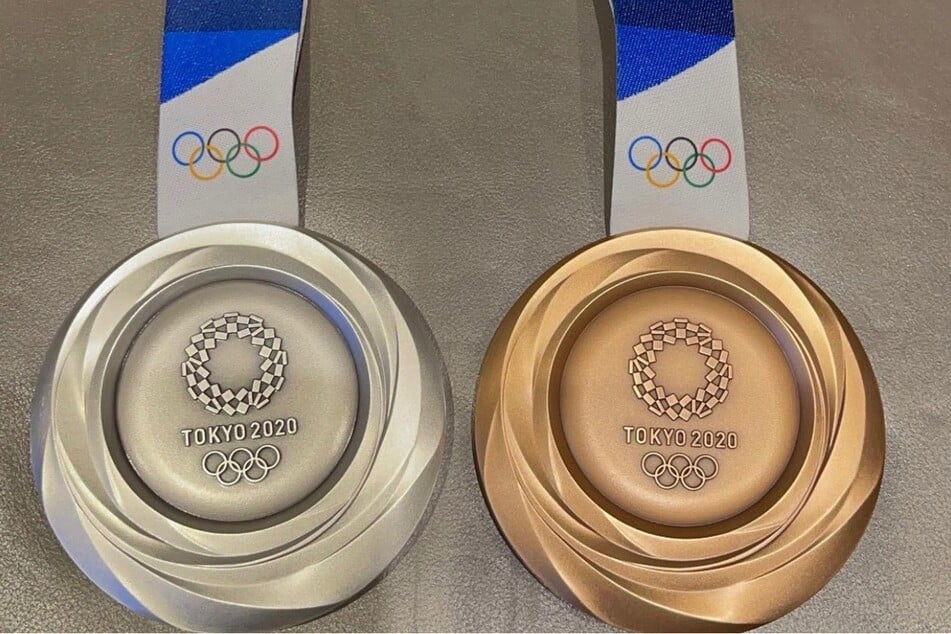 Biles' twisties didn't allow her to return to the competition floor.
Nonetheless, the champion was determined to close out the Games on a high, making a triumph return on the final day of competition.
After days of hearing her mental strength questioned, Biles performed an exceptional clean routine to earn a bronze medal, despite the decrease in difficulty level.

Since returning home, with time and much needed rest, Biles has come to fully understand the impact of her decisions.
She cherishes the bronze medal and the bravery it took to win it. The two-time Tokyo medal winner said that she often felt in recent years she was competing for other people, and this time around, she decided to show up for herself.
In a sport known for creating a toxic culture of secrets, overtraining, and competing with injuries, Biles has shown a generation of new gymnasts the importance of prioritizing safety and well-being.
After spending countless years changing her sport within the confines of the competition floor, she did so again by stepping away from it.
Cover photo: COLLAGE / Lionel BONAVENTURE / AFP