NCAA Tournament 2023: Princeton Tigers continue historic Cinderella run at March Madness
Sacramento, California - Like a scene from a Disney Channel original movie, the Princeton Tigers magically defeated Missouri 78-63 on Saturday to continue their Cinderella run in the NCAA March Madness tournament.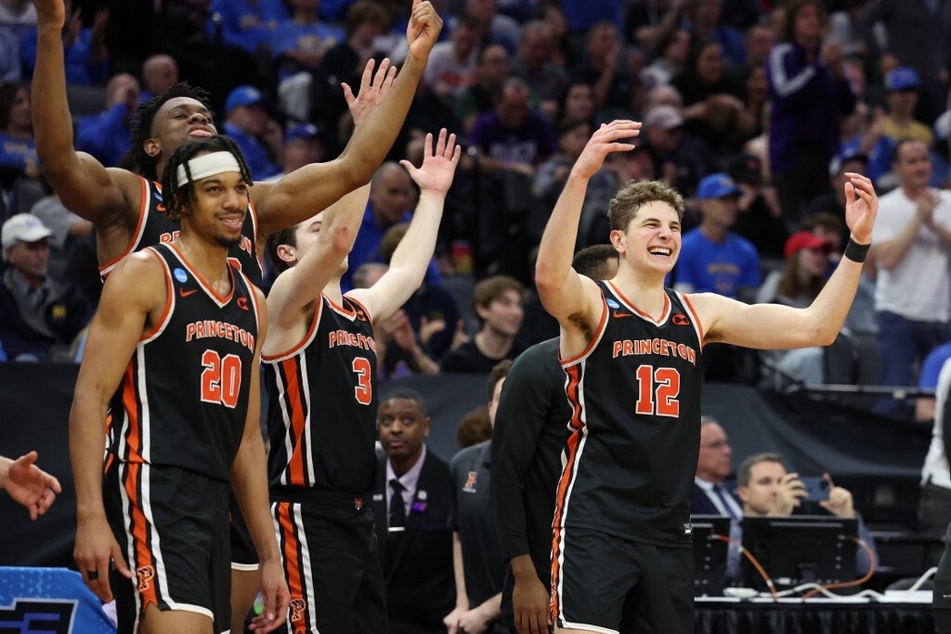 Winning by the largest margin of a No. 15 seeded team in March Madness history, the Princeton Tigers are going to the Sweet 16!
In their 26th NCAA tournament appearance in program history, Princeton's trip to the Sweet 16 round marks the first time since 1967 the Tigers have made it this far in the tournament.
Princeton cruised passed the Missouri Tigers led by senior guard Ryan Langborg, who finished with a game-high of 22 points, six rebounds, and four assists.
Sophomore guard Blake Peters was also sensational in the Tigers' victory, adding 17 points off the bench - 15 of those points from the deep.
"I have no words for you. We have such an unbelievable section [of fans] here," Peters said in a post game interview. "I have the best teammates in the world. When we go out and believe in each other, anything is possible. I know it's cliché, but anything is possible."
The Tigers entered this year's March Madness run with just one NCAA Tournament win since 1998. The program has since doubled that number in just a few days.
Princeton basketball sees men's and women's teams shine
And it's not just the men's program that's dominating, the women are also pulling up strong!
After the No. 10 Princeton women's basketball team secured a huge upset against No. 7 NC State on Friday, Princeton became the first Ivy League school to advance both it's men's and women's teams to the Second Round of the NCAA Tournament in history.
In the Sweet 16, Princeton men's basketball will play the winner of No. 6 Creighton and No. 3 Baylor at the KFC YUM! Center in Louisville on Friday, March 24.
Cover photo: EZRA SHAW / GETTY IMAGES NORTH AMERICA / GETTY IMAGES VIA AFP