Heat have one foot in the NBA finals after scorching "embarrassing" Celtics
Miami, Florida - The Miami Heat knocked the stuffing out of the Boston Celtics on Sunday, powering to a 128-102 victory to take a 3-0 stranglehold on the NBA Eastern Conference finals.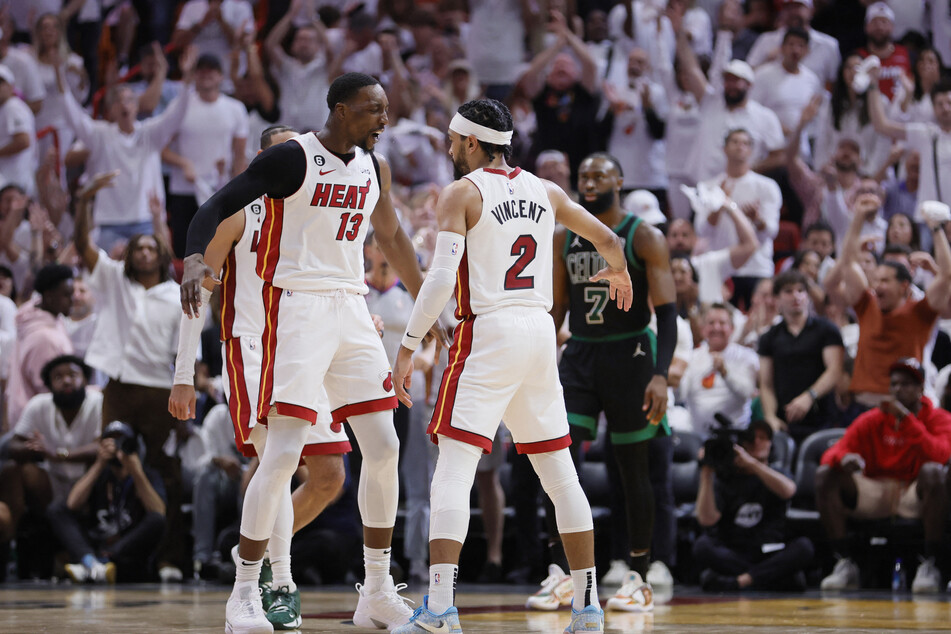 The Heat are now one win away from reaching the NBA Finals against either what's likely to be the Denver Nuggets, who are also 3-0 up on the Los Angeles Lakers.

Both LA and Boston are battling the weight of history – no NBA team has rallied from three games down to win a best-of-seven playoff series.
Heat talisman Jimmy Butler could afford a relatively quiet 16-point night as point guard Gabe Vincent led the way, connecting on 11 of 14 shots from the field, including six of nine from three-point range, on the way to a game-high 29 points.
Duncan Robinson added 22 points off the bench for Miami, who are vying to become just the second eighth-seeded team – after the 1999 New York Knicks – to reach the NBA Finals.
Unlike in their first two wins of the series in Boston, there would be no need for the Heat to claw back a double-digit deficit. In front of a pumped-up crowd at Kaseya Center in Miami, the Heat dominated, with Boston unable to build on an early three-point lead in the face of a total team effort from the hosts on both ends of the floor.
Boston star Jayson Tatum scored 14 points and Jaylen Brown added 12, but Tatum made just one of his seven three-point attempts and Brown missed all seven of his as the Celtics connected on just 11 of their 42 three-point attempts.
Miami made 19 three-pointers on 39 attempts, connecting on 46 of their 81 shots overall.
Celtics rue "embarrassing" performance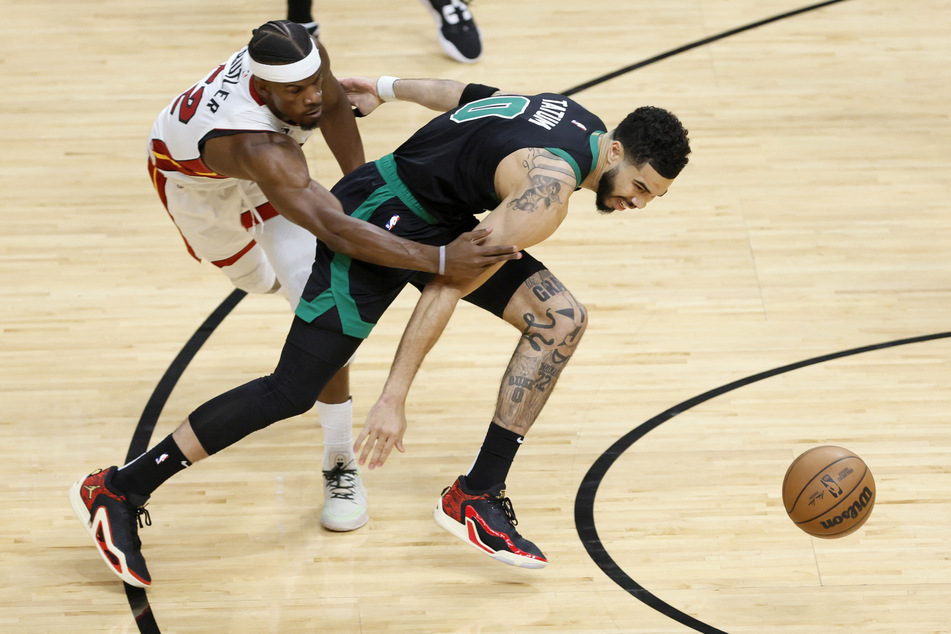 "As you can tell, the rim was as big as the ocean for everybody," said Miami center Bam Adebayo, who thrilled the crowd with a pair of alley oop dunks and a spin around Brown for a one-handed slam on the way to 13 points.
The shell-shocked Celtics, meanwhile, went more than three minutes at one point in the third quarter without scoring.
"I don't even know where to start," Brown said. "I feel like we let our fan base, organization down, we let ourselves down, and it was collective. We could point fingers, but in reality, it was just embarrassing."
Boston's first-year coach Joe Mazzulla, who took the helm after Ime Udoka was abruptly suspended before the season for an improper workplace relationship, took the blame for the Celtics' disjointed performance.
"I just didn't have them ready to play," Mazzulla said. "Whether it was the starting lineup or it was an adjustment, I have to get them in a better place ready to play, and that's on me."
Game 4 is from Miami on Tuesday.
Cover photo: USA TODAY Sports via Reuters Connect