College football: Top 10 player ranking ahead of the 2022 season kickoff
New York, New York - You've seen our preliminary college football team rankings – now, with just a few days to the 2022 season's big kickoff, it's time to take a look at the 10 players who will aim to keep their spot at the top of the pile for the next five months.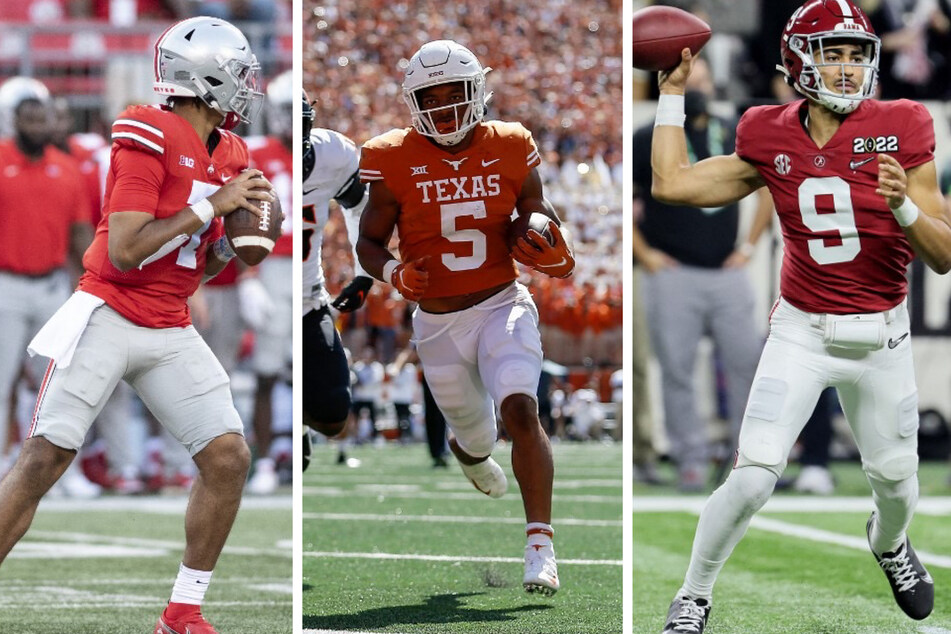 Does winning the Heisman Trophy last season mean Alabama's Bryce Young should start the season as No.1?
Or does position rival CJ Stroud, who nearly took the trophy last year and has since impressed many among the football elite, have what it takes to snatch the lead?
And how about Young's teammate Will Anderson, the leading defensive players from last year?
As Saturday approaches and the best players prepare to take the field, here's the baseline ranking for the nation's best young athletes:
1. CJ Stroud – QB, Ohio State
2. Bryce Young – QB, Alabama
3. Williams Anderson – DE, Alabama
4. Jaxon Smith-Njigba – WR, Ohio State
5. Bijan Robinson – RB, Texas
6. Jalen Carter – DT, Georgia
7. TreVeyon Henderson – RB, Ohio State
9. Jordan Addison – WR, USC
10. Caleb Williams – QB, USC

William Anderson to take another shot at the biggest prize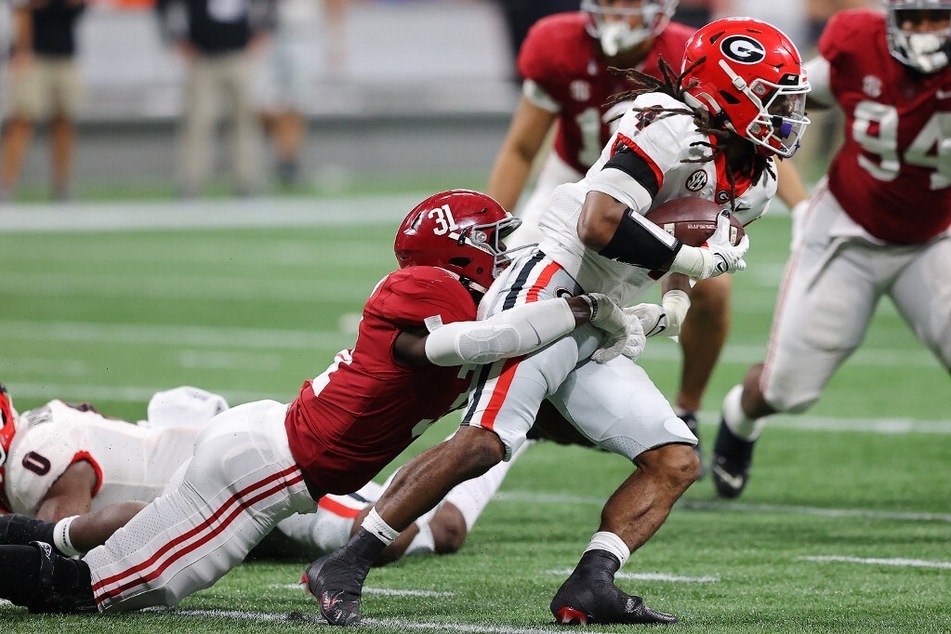 After you've been awarded the Bronko Nagurski Trophy, there's not much more you have left to prove on the field as a defensive man.
With an impressive 34.5 tackles (-148 yards) and 17.5 sacks (-108 yards) for loss, William Anderson's performances last season put him in the running for the Heisman Trophy. In the end, he finished fifth in the voting selection.
Nonetheless, the junior is projected to have one of the most successful careers on the defensive line in the history of college football.
The Crimson edge's defense skills have elevated Alabama and influenced opposition offenses.
When faced against Anderson's defense, offensive passes have to be quick and read need to be lighting fast due to the threat of the 6-foot-4 power athlete's sneak tackles.
Anderson's impact in college football is rare, one that mirrors that of NFL's Chase Young, as well as Nick and Joey Bosa – future Hall of Fame caliber players who dominated Saturday game days in a similar fashion.
Bryce Young aims for Heisman history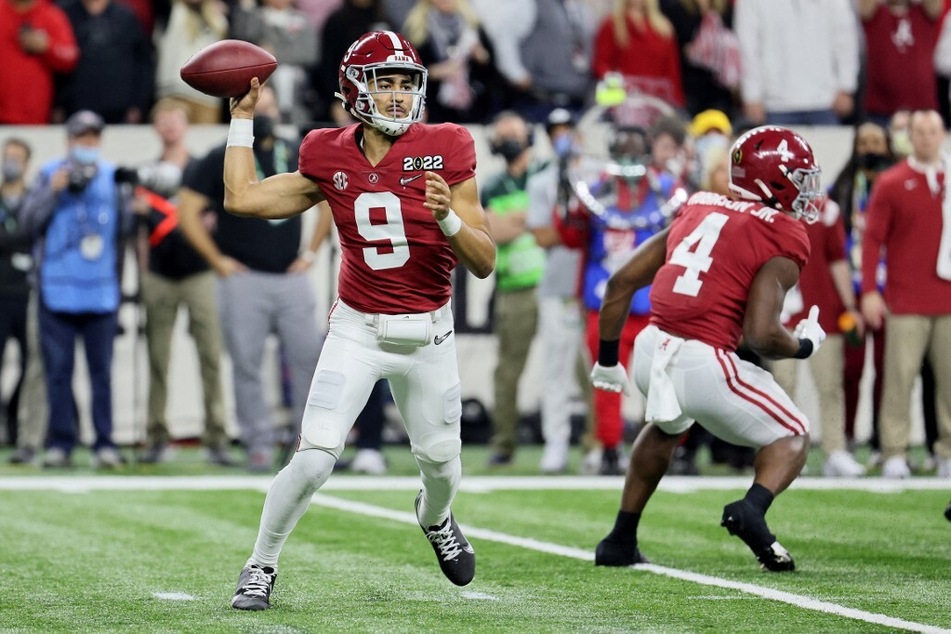 Bryce Young may not check in as the number 1 player in our preseason ranking, but he is the reigning Heisman Trophy winner, aka, the current king of the field.
Last season, Young won the Heisman after winning the SEC Championship and reaching the national championship game in his first year as the starter for the Crimson Tide.
As one of the most accurate deep-ball passers on the field, Young played far beyond his years last season and is expected to be in the running for a second Heisman finalist nomination this year. Only Ohio State's Archie Griffin has achieved back-to-back Heisman Trophy wins in college football history.
Though the well-accomplished quarterback has already achieved much success in his two seasons thus far, there's still one more trophy Young hopes to garner this year – a national championship title.
With a number of elite newcomers and veterans returning to the program, this may finally be the season when Young gets to call himself a national football champion.
CJ Stroud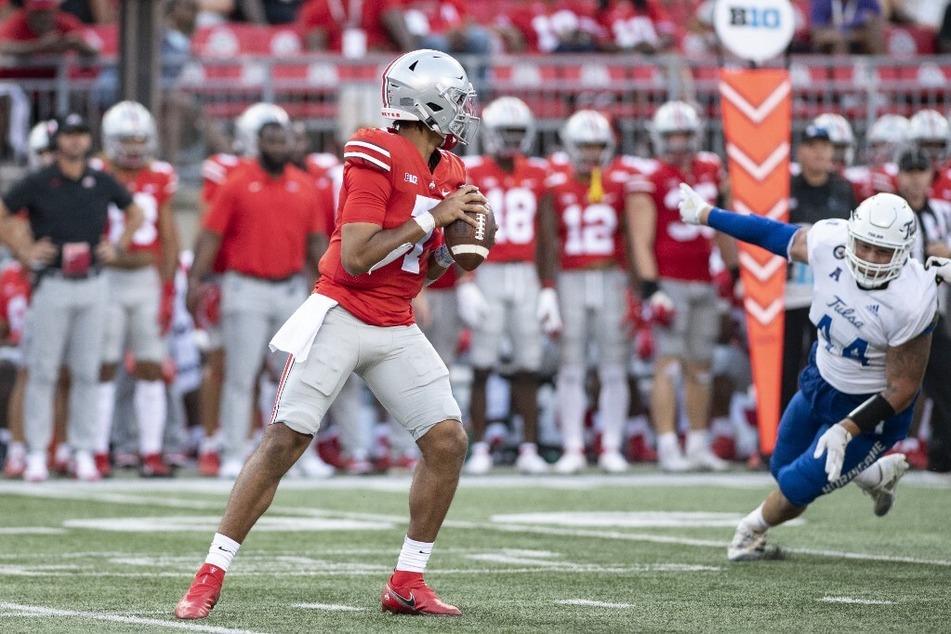 To no one's great surprise, the number one preseason spot goes to CJ Stroud!
The 6-foot-3, 215-pound quarterback is coming off a monumental season, during which he set 17 different program records, including 13 for passing, as well as setting new milestones for single-game totals and single-season marks.
Stroud was dominant in every game in 2021 and still managed to finish the year with linear growth at quarterback, with room for improvement.
While Stroud and running back TreVeyon Henderson lead the backfield, and with top target wide receiver Jaxon Smith-Njigba at the front, can you even imagine how high the best offensive team last season can fly this fall?
The Buckeyes kick off with a huge season opener against No. 5 Notre Dame at 7:30 EDT.
Cover photo: GAELEN MORSE / Tim Warner/ ANDY LYONS / GETTY IMAGES NORTH AMERICA / Getty Images via AFP