College football: The top non-conference rematches to watch in 2023-24
Which college football rematch are you most excited to see next season? Here are the top showdowns to watch.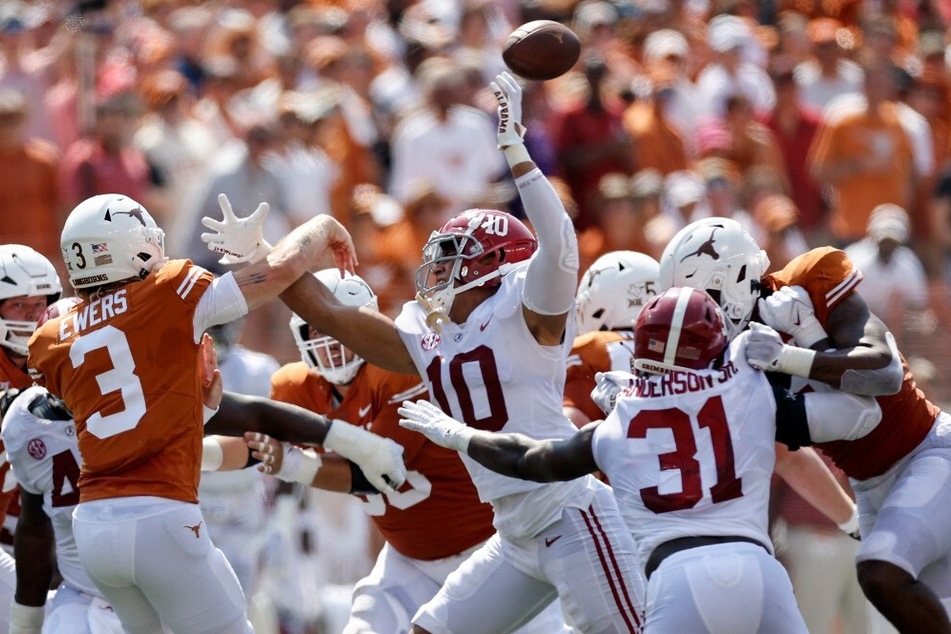 While we may have some time before the 2023-24 college football season, it's never too early to jumpstart your college football fantasy teams and brackets.
This coming year, fans can look towards exciting rematches between programs that had us on the edge of our seats, and saw some surprising upsets.
From 2022's most watched regular season showdown, Ohio State vs Michigan, to future conference foes Alabama vs. Texas' nail-biting thriller, fans have been itching to see these rivalries play out once again.
And this year, they'll be treated to some huge rematches after last season.
Without further ado, here's a preview of 2023-24's rematch games, which are shaping up to be the showdowns of the season.
Texas Longhorns vs. Alabama Crimson Tide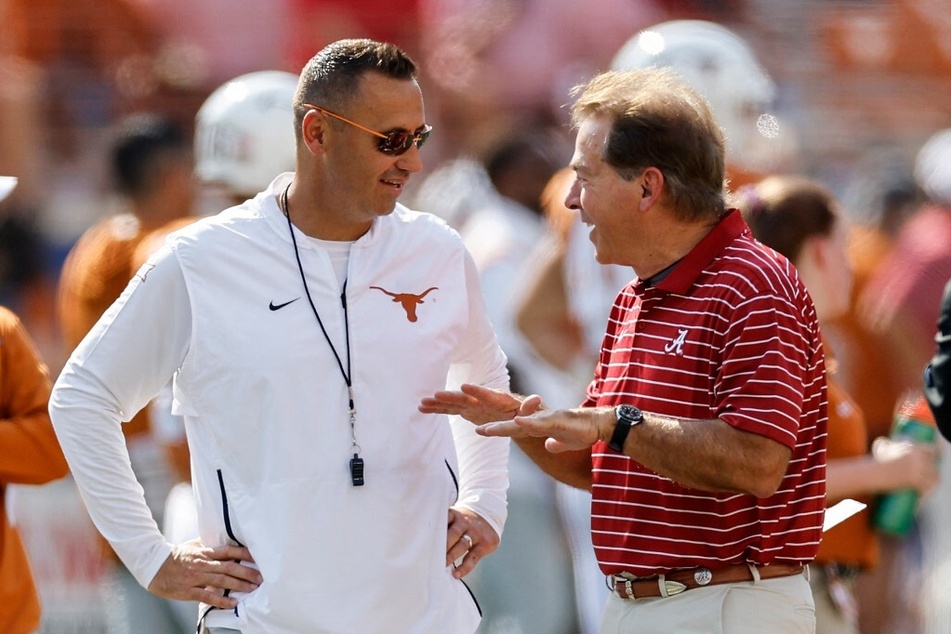 The Texas Longhorns and the Alabama Crimson Tide played each other in Austin last season. In 2023, the pairing will travel to Tuscaloosa to square off.
Last year, Texas just narrowly lost to Alabama 20-19, led by their former backup quarterback Hudson Card.
Seeking revenge, the Longhorns will return to the field with quarterback starter Quinn Ewers and star receiver Xavier Worthy to lead the Texas offense.
Additionally, the Longhorns also now boast the No. 1 ranked, 5-star quarterback recruit Arch Manning, who has already gotten things underway with the program this spring.
Alabama will have their hands full, as they've lost tons of starters, including Heisman winner quarterback Bryce Young, Jahmyr Gibbs, and Will Anderson, to the NFL Draft.
Still, Alabama hasn't lost to a non-conference opponent at home since 2007. And head coach Nick Saban, who is signed with the Crimson Tide until 2029, won't lose at home without putting up a serious fight.
The Crimson Tide will host the Longhorns on Saturday, September 9 during Week 2 this season.
The Ohio State Buckeyes vs. Notre Dame Fighting Irish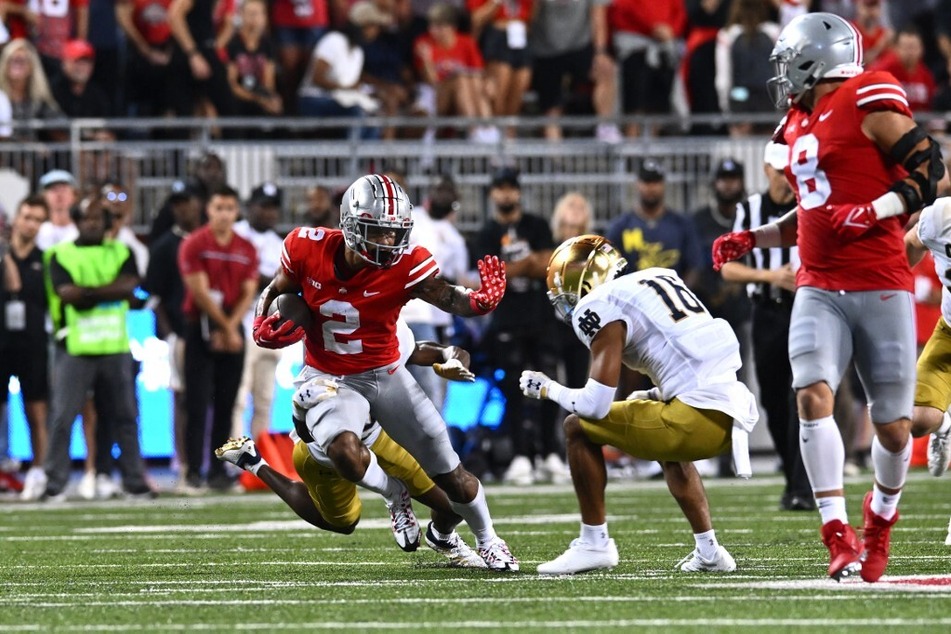 Just like the Alabama-Texas showdown, Ohio State and Notre Dame will have one of their own this season.
In their last meeting, then No. 2 Buckeyes hosted the No. 5 Fighting Irish for a matchup with playoff implications. In the season opener, Notre Dame took a 10-7 lead at halftime, but was eventually met by Ohio State's showstopping offense, who kept the win out of Notre Dame's reach towards the game's end.
Excitingly, this year's matchup between the two looks to be even bigger. The Buckeyes are coming off a playoff-berth season, and the Irish finished a fairly successful first year under new head coach Marcus Freeman.
In the quarterback room, Notre Dame will have an edge, landing Wake Forest record-breaking passer Sam Hartman this offseason.
But with Ohio State seeing a huge portion of their roster returning on both offense and defense, the Buckeyes won't be short of their powerhouse veterans.
The Fighting Irish will host the Buckeyes on September 23 at Notre Dame Stadium.
Cover photo: Collage: TIM WARNER / BEN JACKSON / GETTY IMAGES NORTH AMERICA / GETTY IMAGES VIA AFP