College Football: Week 1 sees big blowouts and shocking upsets
Ushering die-hard fans back into stadiums and onto the social media message boards, Week 1 of college football was loaded with top-tier matchups that kept fans at the edge of their seats.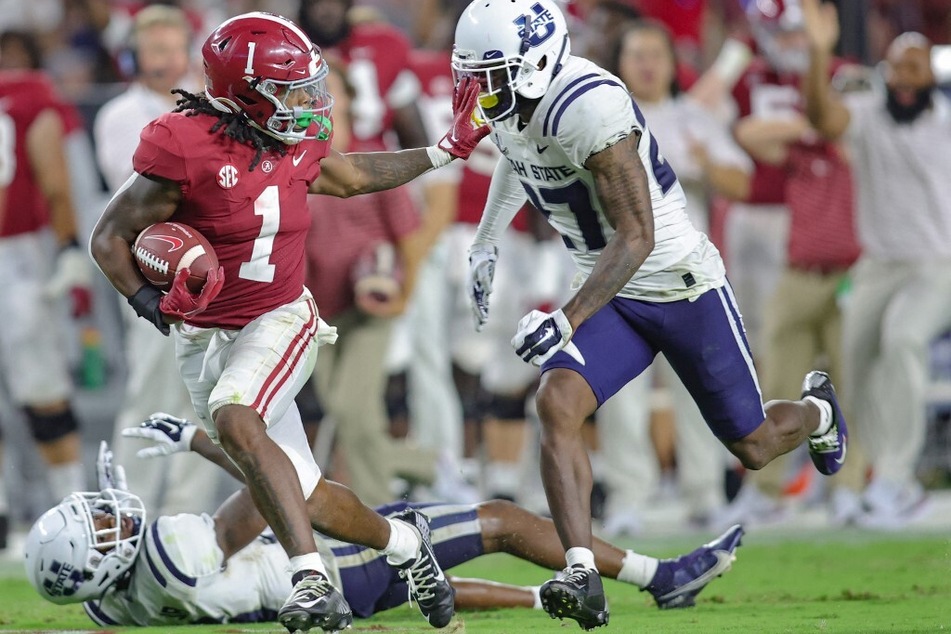 The first week of college football may be over, but the games are still making waves, as crazy game blowouts and shocking upsets already abounded.
Some openers lived up to their national championship caliber hype, like No. 2 Ohio State narrowly winning 21-10 against No. 5 Notre Dame in a toe-to-toe battle. TAG24 spoke to former a Buckeye to get a fresh take on the weekend's biggest matchup.
Yet others were shocking blowouts, like Georgia vs Oregon.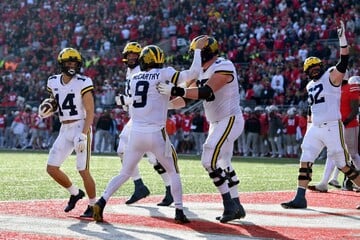 And to no surprise, Alabama looked unstoppable on the field, while Florida State unexpectedly dominated against a heavy-hitting program.
Recapping the best, worst, and most notable moments from Week 1 of the college football season, here are the biggest takeaways in each conference.
Week 1's biggest matchup: Ohio State offensive struggles out of the gate against Notre Dame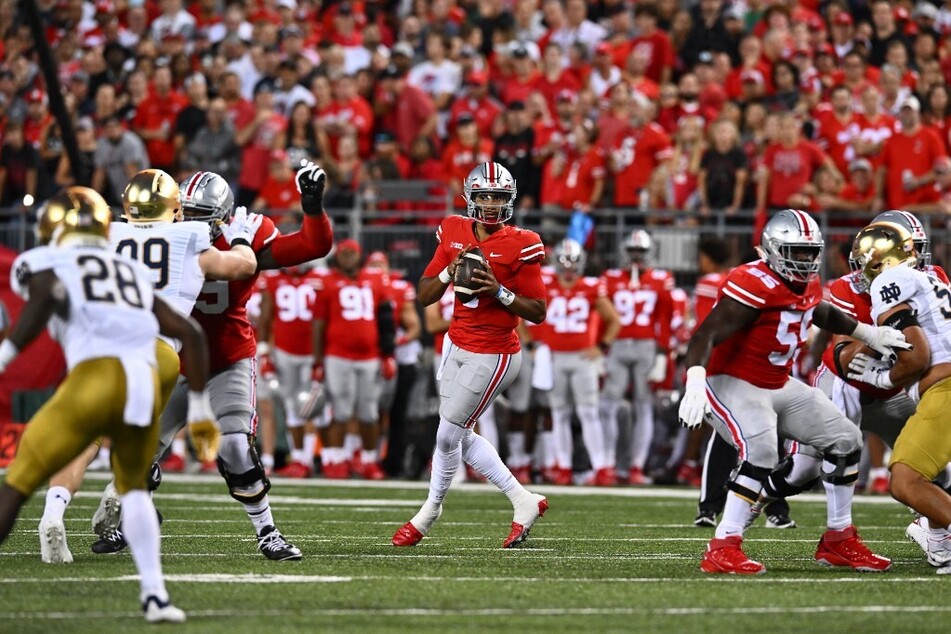 For a team that was ranked the best offensively last season, the Buckeyes fell short of their preseason hype.
Ohio State's offense struggled to find their rhythm for majority of the game against Notre Dame in the weekend's biggest opener. And to make matters worse, the Buckeyes' leading wide receiver Jaxon Smith-Njigba was sidelined after taking a hard hit in the first quarter.
Still, top-ranked quarterback CJ Stroud remained laser focused and showed the country why he's one of the best. The athlete used his on-field quick-thinking abilities to keep plays alive and came away with a statement win against the top-ranked Fighting Irish.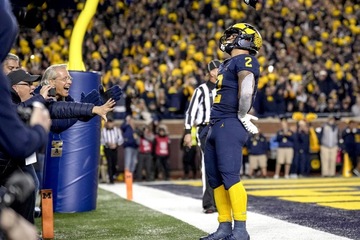 "Them Buckeyes fought it out," former Ohio State linebacker Derrick Malone told TAG24 about the Buckeyes performance. "It's the first game of the season. There is still a lot of work that needs to be done, but they got that win, and they will build off that."
"Notre Dame is a top-ranked school, so it was going to be a tough game. They had some fumbles here and there, but this is a type of matchup that we expect to see closer to championship season and the guys [the Buckeyes] passed the first test," he added.
Week 1's biggest wins: SEC maintains dominance with Alabama and Georgia openers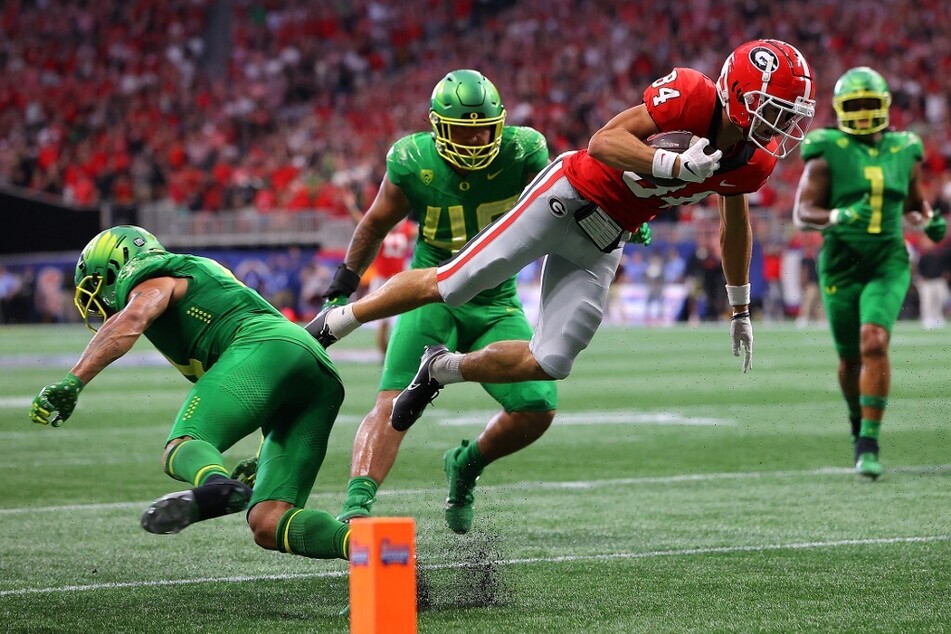 On Saturday, Alabama showed the country just why they're the kings of the football field with their massive blowout game against Utah State.
Easily winning 55-0, the Crimson's Tide quarterback Bryce Young was the star of the show.
With his 100 yards rushing – more than doubling his previous career high – the Heisman trophy winner performed beyond preseason expectations by showing off his running ability, a new addition from last season's throwing strong-suit.
In another huge win, the Georgia Bulldogs came out of the gate in full control in their opening matchup against Oregon.
Scoring 49 points to Oregon's 3, Georgia will likely move up the rankings after their stellar opening performance, inching closer to dethroning Alabama as the best team in the country.
Week 1's most memorable moments: Florida State edges out LSU in a "down to the clock" win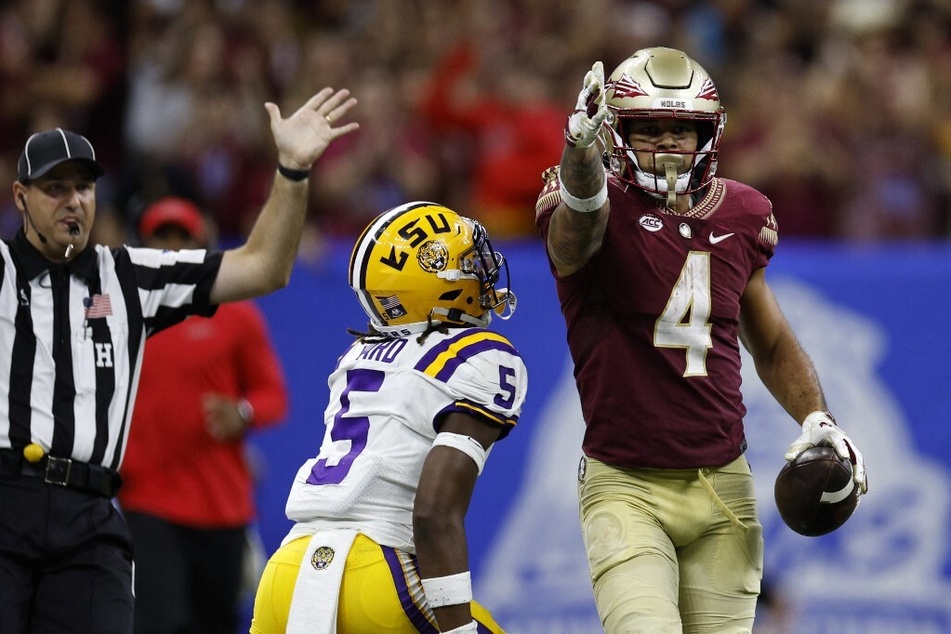 In the most exciting game of Week 1 college football, Florida State defeated LSU by the slimmest margin for one of the biggest opener upsets in college football history.
In the final quarter, with zero seconds on the clock, LSU only needed a field goal kick to tie the game and go into overtime. Then, disaster struck.
The Seminoles inched their way to block LSU's field goal kick with a jaw-dropping blitz defense scheme to seal the win.
Getting the 2022 college football season off to an electrifying start, the Seminoles' win buzzed throughout social media, even gaining attention from LeBron "King" James, who tweeted his shocked reaction to Florida State's win.
Once a powerhouse program in football, Florida State seems to be getting back to championship contending shape – and their big win against LSU proves it.
Week 2 of college football begins September 10 with the Texas Longhorns hosting No. 1 Alabama as the headlining showdown of ESPN's College GameDay.
Cover photo: KEVIN C. COX / GETTY IMAGES NORTH AMERICA / GETTY IMAGES VIA AFP