College football Week 4 prediction: Colorado vs. Oregon
Eugene, Oregon - Will Colorado deliver the biggest upset of the college football season so far?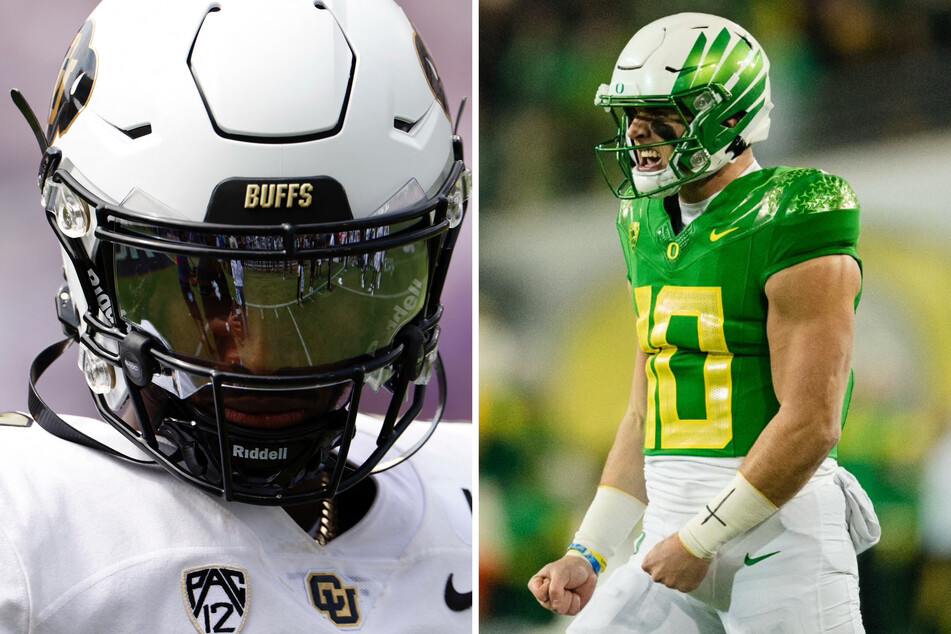 A significant Pac-12 conference matchup is set to unfold with No. 10 Oregon hosting the sensational No. 19 Colorado, a team that has surprised many with its strong 3-0 start to the season.
Colorado has been led by quarterback Shedeur Sanders, who has compiled an impressive 1,251 passing yards along with ten touchdowns in his first stint as a Power 5 quarterback.
However, it's worth noting that the Buffaloes will be without their star playmaker, Travis Hunter, due to an injury.
Without Hunter, Colorado won't be much of competition for an Oregon squad that is led by Heisman-nominated quarterback Bo Nix.
The experienced Nix will be a tough match for Colorado's defense who isn't quite ready just yet to face off against an offense like Oregon.
Colorado may be in close scoring proximity with Oregon by halftime, but in the end, Oregon is projected to pull away and win the conference matchup!
Who will win: Colorado or Oregon?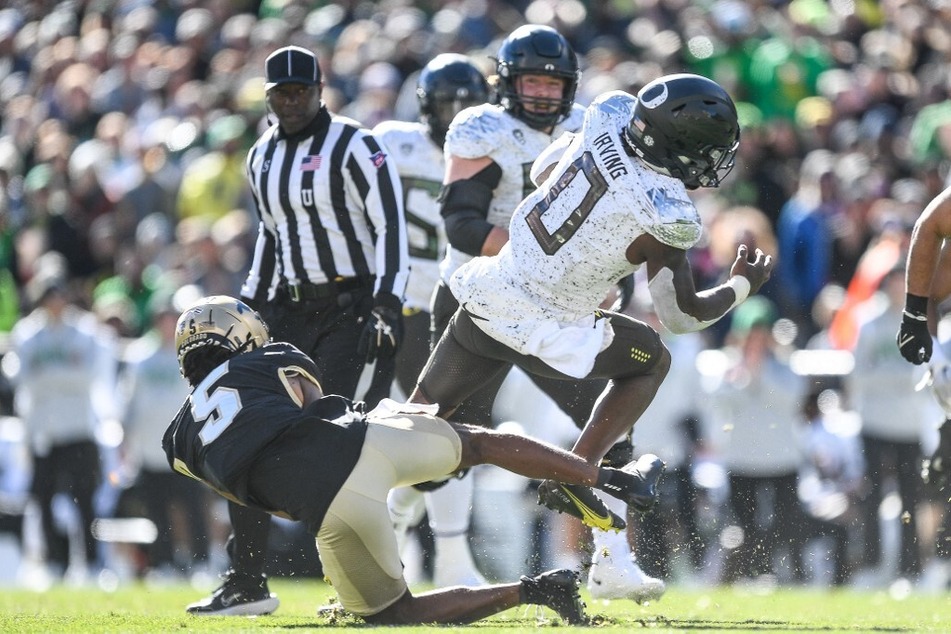 While Colorado's Shedeur Sanders leads in the Heisman spread over Oregon's Bo Nix, the Ducks lead in the spread against Colorado in Saturday's match.
Per BetMGM, DraftKings Sportsbook, and FanDuel Sportsbook, the Buffaloes are 21-point underdogs on the road against Oregon.
Oregon and Colorado will face off on Saturday at 3:30 PM ET, airing on ABC.
Cover photo: Collage: Ron Jenkins & Ali Gradischer / GETTY IMAGES NORTH AMERICA / Getty Images via AFP