Vaccine skeptics angered by Travis Kelce's new Pfizer ad
USA - Vaccine skeptics are attacking NFL player Travis Kelce for participating in a Pfizer advertisement, recycling old theories about Covid-19 shots as the NFL star is gaining attention for his rumored romance with pop icon Taylor Swift.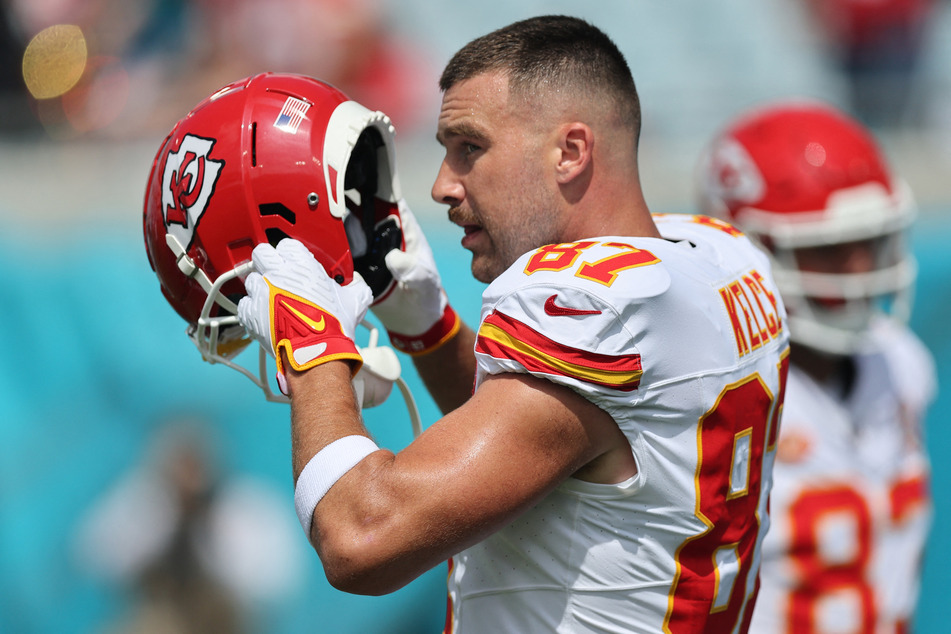 As Swift's fans flooded social media with reactions to her appearance at last Sunday's Kansas City Chiefs' win over the Chicago Bears, some of the internet's most notorious disinformers exploited the buzz, claiming in posts naming the tight end that vaccines cause widespread heart problems or kill people. Some barbs hit Swift as well.

"What will break Kelce's heart first? The Covid shot or Taylor Swift?" Charlie Kirk, founder of conservative organization Turning Point USA, wrote in one of several posts AFP saw echoing anti-vaxxer theories about the jabs triggering cardiac arrests in athletes.
Similar allegations casting vaccines as deadly dominated X and other sites after Buffalo Bills safety Damar Hamlin collapsed in a January incident resulting from a blow to his chest.

"Anti-scientific voices often abuse trending stories," said Yotam Ophir, an expert on health misinformation at the University of Buffalo. "Celebrities in this case simply serve as an easy hook for pulling large amounts of people into the conspiracy world."
"The Kelce-Swift photos are all over the Internet," Ophir told AFP. "And people know that anything about the couple, true or false, will attract attention."
Travis Kelce disables comments on his vaccine post amidst flood of anti-vaxxer backlash
Kelce has long advocated for Covid-19 vaccination, appearing in a 2021 promotion for the shots with pharmacy chain Walgreens.

His paid partnership with Pfizer shows him flashing a pair of bandages on his shoulder while encouraging viewers to get the latest Covid-19 booster and a flu shot at the same time.
The two-time Super Bowl champion disabled comments under his September Instagram post sharing the ad. Angry users lit up other posts on his page with claims about vaccine safety and personal attacks saying that the NFL star "sold his soul" for "promoting killer injections."
The backlash also spilled onto other platforms, from X and Reddit to fringe internet forums, where some users speculated that he struck a "deal" to endorse the vaccines in exchange for Swift's attention.
Stew Peters, the far-right creator of a conspiracy-laden film about the shots, said on X and his show that Kelce and Swift are "responsible for murder."
A guest replied that "people deserve to be publicly prosecuted and hung."
Travis Kelce situation could inhibit other celebs from endorsing vaccines and discourage scientists
There is broad medical consensus that annual Covid-19 jabs will benefit the most vulnerable.

The rare risk of myocarditis, or inflammation of the heart, in younger people has seen some countries narrow their booster campaigns. The United States, however, recommends everyone 6 months and older continue to receive the updated shot.
A recent Kaiser Family Foundation poll found that fewer than 50% of eligible adults expect to get the latest Covid-19 booster, and most parents do not plan to get it for their children.
Experts worry anti-vaccine harassment campaigns could make public figures – and medical professionals – less likely to forcefully back the new shots.
"This type of backlash not only can inhibit celebrities from encouraging vaccination but also can discourage scientists," said Heidi Larson, director of The Vaccine Confidence Project.
"In both cases, the result could be shameful self-censorship," Buffalo's Ophir added. "Yet another win for falsehood over truth in the digital environment."
Cover photo: MIKE CARLSON/GETTY IMAGES NORTH AMERICA/GETTY IMAGES VIA AFP