Paralympics open in Beijing with calls for peace
Beijing, China - China officially opened the Beijing Paralympic Winter Games on Friday, after a powerful message for peace from International Paralympic Committee (IPC) president Andrew Parsons.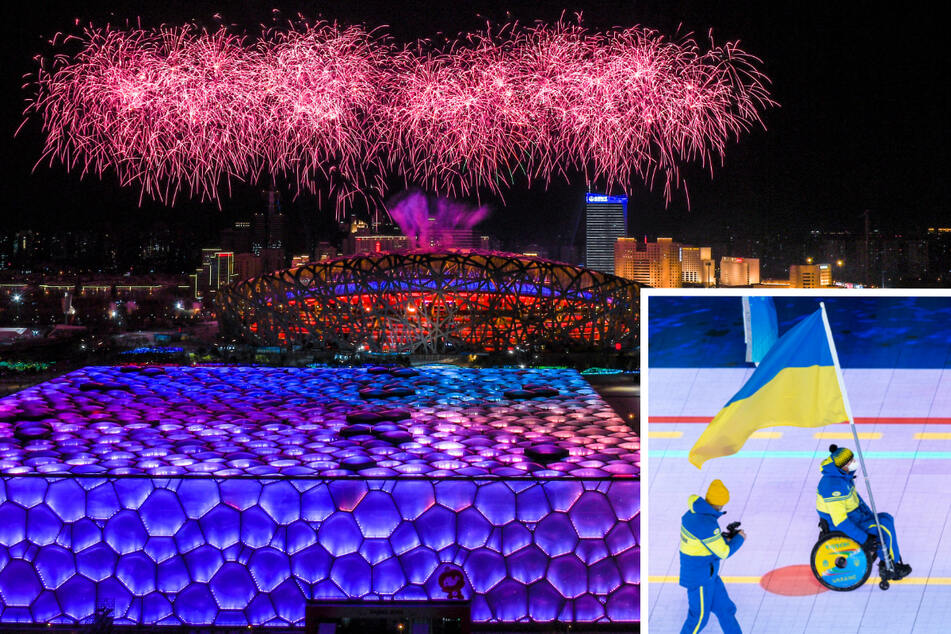 The opening ceremony at the Bird's Nest took place against the backdrop of Russia's invasion of Ukraine and the subsequent ban of the Russian and Belarusian teams from the Games.
Ukraine is competing with 20 athletes, and received thunderous applause from spectators and a standing ovation from some officials as they entered the parade of the 46 participating nations during the two-hour ceremony.
"The 21st century is a time for dialogue and diplomacy, not for war and hatred," Parsons said in his speech.
He said he was "horrified" by the events in Ukraine and that the Olympic Truce was broken by Russia's ongoing invasion.
"Athletes from 46 nations will compete with each other, not against each other. They will showcase the best of humanity. An opponent does not have to be an enemy," he said.
"Tonight, the Paralympic Movement calls on world authorities to come together, as athletes do, and promote peace, understanding and inclusion."
The Brazilian finished by roaring a loud "Peace" before Chinese President Xi Jinping, whose country has not condemned Russia's invasion, formally declared the Paralympics open.
Flag bearers Tyler Carter and Danelle Umstead led Team USA into the opening ceremony on Friday. The US team is made up of 67 athletes, with two guides for visually impaired competitors, and a mix of veterans and newcomers.
Friday night's ceremony had similarities to its Olympics counterpart a few weeks earlier, featuring a high-definition LED floor to create color and movement across the stadium and a Paralympic torch that was lit inside a giant light-up snowflake.
The storytelling portion of the ceremony featured a mix of performers with and without disabilities. There was a performance of a large group of dancers on wheeled stools making patterns and designs on the light-up floor. Half of the performers were hearing-impaired, so they performed with the help of interpreters who used hand motions, so that performers could sync with the beat of the music.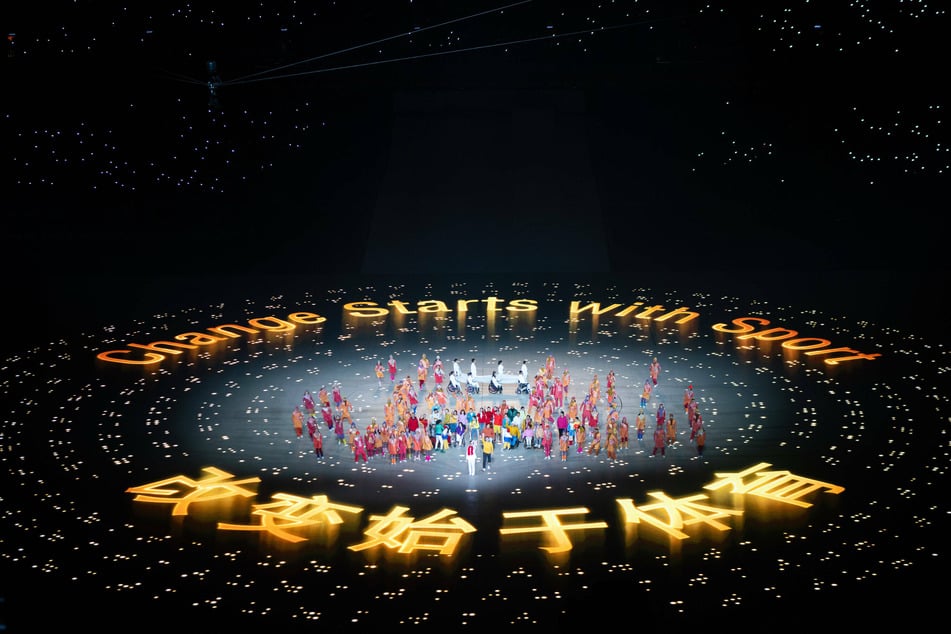 Russian committee drops it appeal of the ban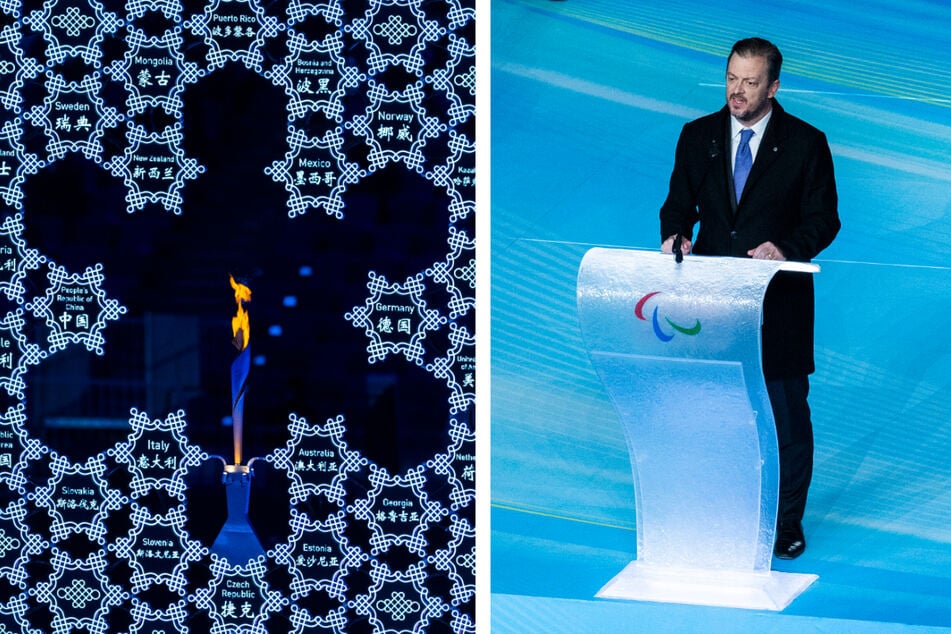 The IPC had initially allowed Russia and Belarus to compete as neutrals, but imposed a ban Thursday after other teams threatened not to compete.
The Russian Paralympic Committee (RPC) had pondered an appeal at the Court of Arbitration for Sport (CAS) but said in a statement Friday such a move was not possible. It added that it still may contest the exclusion at an appropriate court in the future.
Russia called the exclusion "politicized" and said that "double standard has unfortunately become the norm in modern sport."
Ukraine Paralympic Committee president Valeriy Sushkevych named it "a miracle" that his team was even present in Beijing.
"We travelled for four days and four nights and had to overcome many obstacles. Many of our team members had to flee bombs and grenades," he said.
He insisted their presence in Beijing is "a symbol to show that Ukraine is alive."
The Paralympics, which come one month after the Winter Olympics in the Chinese capital, run until March 13.
The IPC said that 138 women are to compete at these Games, five more than 2018 in Pyeongchang, but less than a quarter of the overall 564 athletes – equalling the 2018 record.
The number of events is inching closer to gender equality: 35 for women and 39 for men in six sports, plus four mixed events for a total of 78.
"Much work still needs to be done to achieve gender parity, but having increased female participation significantly at the Winter Games in the last 20 years, shows we are heading in the right direction," Parsons said in a statement.
Cover photo: Collage: IMAGO/Xinhua & Mika Volkmann