Austin FC kicks off second season with historic shutout at Q2 Stadium
Austin, Texas – Austin FC's 5-0 victory against FC Cincinnati on Saturday showed the Verde is coming back with a vengeance in year two.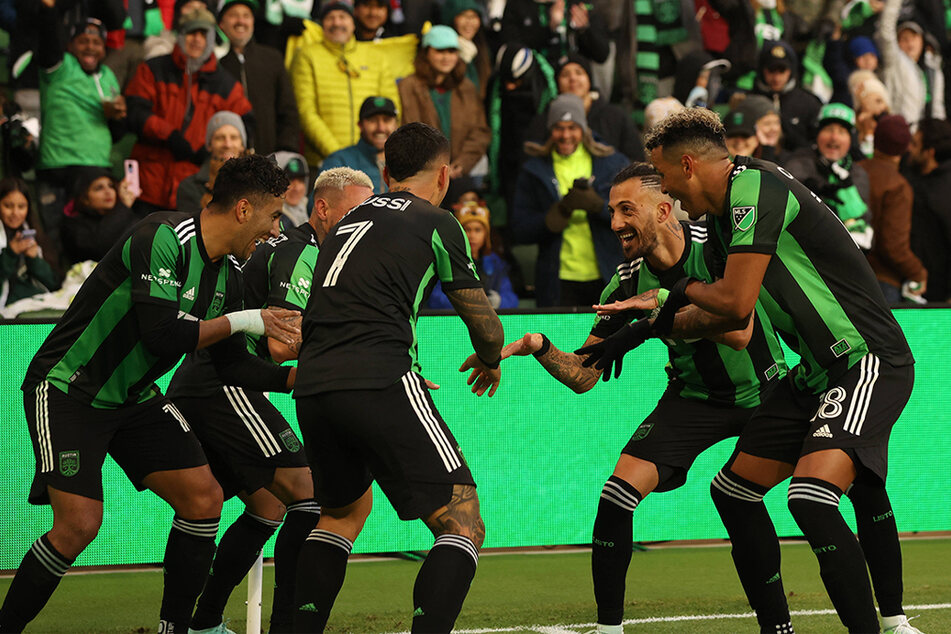 There's nothing like kicking off the MLS season with a win under your belt, and Austin FC managed to do just that.
After an inaugural season full of hesitation in terms of taking shots on goal, it was reassuring to see this problem was addressed – and potentially eradicated – during the off season.
The Verde and Black showed no signs of slowing down at Q2 Stadium on Saturday, which came at FC Cincinnati's expense.
Not only did the team get a 5-0 shutout victory under their belt to start the season, it was also the largest margin of win in a season match in MLS history.
Despite the rather chilly and damp weather, Austin FC's loyal fans showed up and showed out in full force – all 20,738 of them.
Before the players took the field, partial owner Matthew McConaughey got the stadium on their feet with the help of La Murga de Austin, leading fans in cheers to set the tone for what proved to be a historic game.
It doesn't take much to get Q2 Stadium rocking, and a goal by Cecilio Domínguez within the first two minutes of play did just that.
Scoring frenzy at Q2 Stadium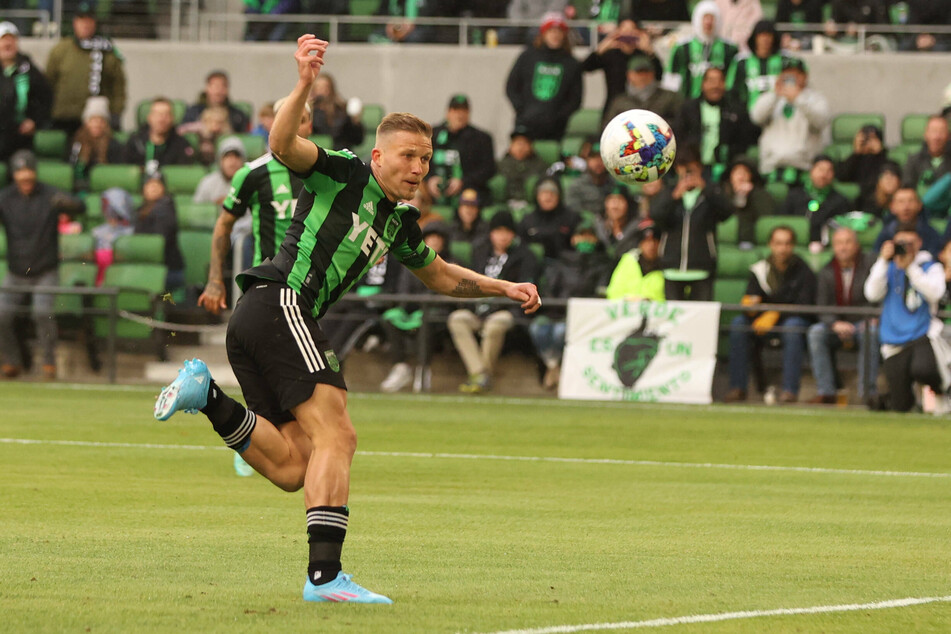 Saturday night's game was a stellar showcase of what a team that plays together, doesn't struggle in transition, and isn't afraid to strike can achieve, and it's undoubtedly set the bar high for Austin FC going forward.
Following Domínguez's scoring lead was captain Alex Ring with some quick footwork that nearly set Q2 on fire in the best way possible.
The fun didn't end there, either. Just before halftime, a goal by Sebastián Driussi gave Austin FC a 3-0 lead. After the half, left-winger Domínguez struck gold for his second goal of the night, giving the Verde and Black a 4-0 lead over FC Cincinnati.
With a "clear eyes, full hearts, can't lose" attitude and a few seconds of stoppage time left, a sneaky shot by Moussa Djitté brought the score to 5-0, though it was credited as an own goal by FC Cincinnati's goalkeeper Alec Kann.
With that, the Verde and Black secured the 5-0 victory, giving fans a reason to celebrate while providing some much-needed hope for the season ahead.
"The performance overall speaks for itself"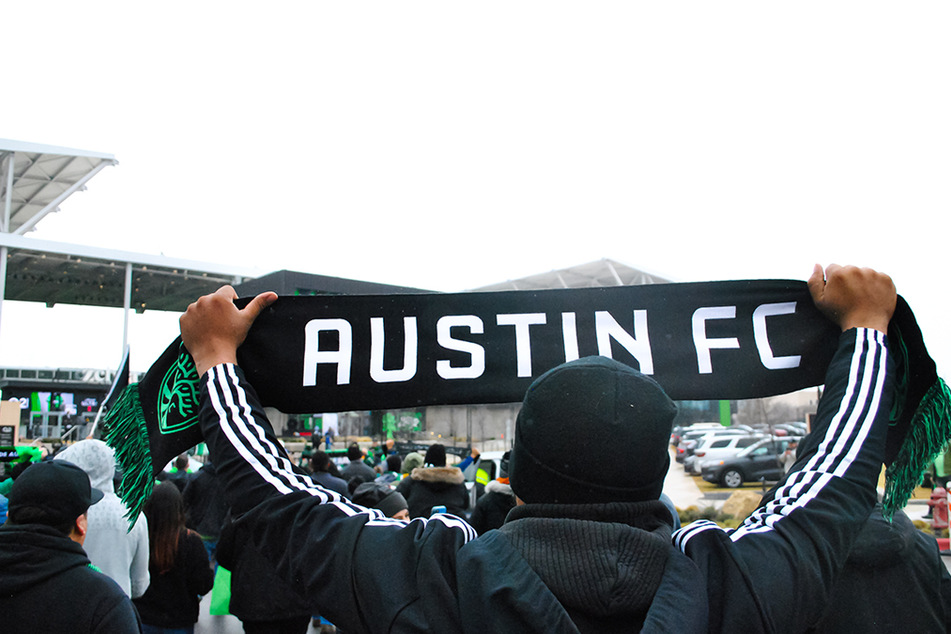 At the post-game press conference, Austin FC's head coach Josh Wolff credited the history-making win to the team's apparent "collectiveness and cohesion", adding that he was "very pleased of the performance" and the shutout.
He doubled down on the need for the players' to remain "humble and hungry" while learning from the mistakes of their inaugural season and the lack of play quality on the pitch.
Noting that they'd "focus on what we did well tonight," Wolff was quick to acknowledge that this was the first game of the season, and they must keep that in perspective.
"Home is where our heart is," Wolff said, adding that he's excited about the potential of this team, giving newbie Kipp Keller a nod, who made his stellar debut at Q2 on Saturday night.
"The guys were fresh, they were ready and I think the performance overall speaks for itself", Wolff told members of the press as fans stood outside the media room, singing him a belated happy birthday.
Aside from being serenaded, Wolff noted that Saturday's win was "the best gift – period."
In terms of balancing egos on the team as players start to grow their confidence, Wolff said, "Egos are good things to have, as long as guys can manage them", adding, "I don't think this locker room is gonna let people get carried away with things."
Correcting year one mistakes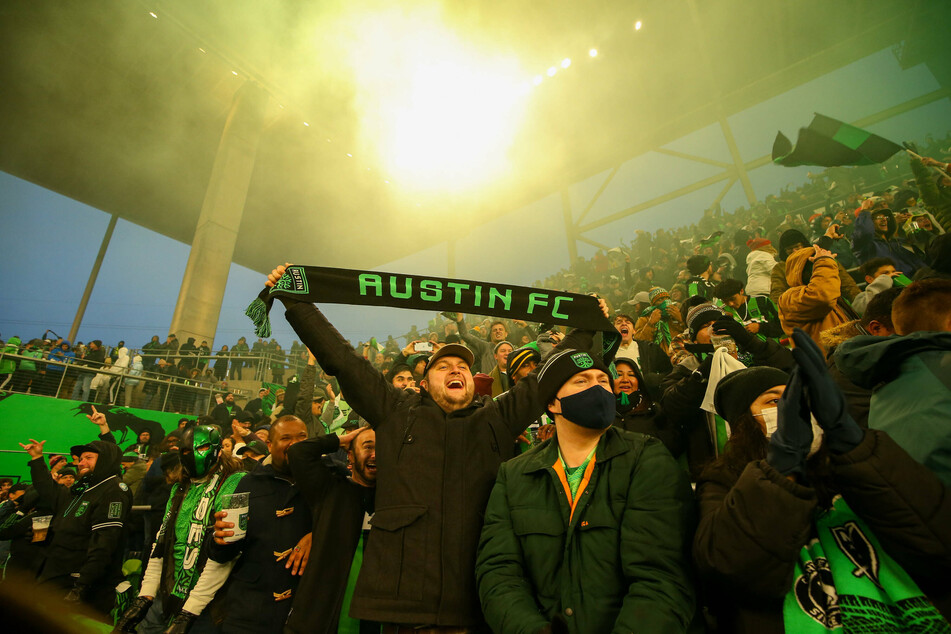 Next to join was Ring, who was "really happy" about scoring goal number three. But like Wolff, he was quick to acknowledge this was the first game of the season, and the team has a lot of games left to play.
"I hope it gives us confidence," Ring said. "We love playing in front of our fans and being able to deliver. They supported us through thick and thin last year and I hope we can give them more joy."
Despite being happy with the team's overall performance on Saturday, Ring said, "I think at times, we could've played more direct, in my opinion."
While he may have been right about that, Austin FC's Saturday night shutout was a world different from any game in the club's first season, and that's something fans are beyond thrilled about.
"They looked like a team that was actually executing strategy as a unit on the field, much more so than last year," Austin FC supporter Jesse Brauning told TAG24. "I am increasingly hopeful and more excited than ever for this season."
Hearing Ring speak about granular mistakes and areas where there's room for improvement proves the club has taken the pitfalls of year one seriously, and isn't messing around in year two.
Starting the season with a 5-0 shutout at home is great. But to make it to the playoffs, Austin FC will have to continually up the ante, especially against harder hitting opponents than the flustered FC Cincinnati proved to be.
Next, Austin FC will take on Inter Miami on March 6 at Q2 Stadium.
Cover photo: IMAGO/ZUMA Wire