Austin FC fans are feeling the Verde love despite a lackluster inaugural season
Austin, Texas – Despite a rather disappointing first season for the Verde and Black of Austin FC, the love from club's supporters has not wavered.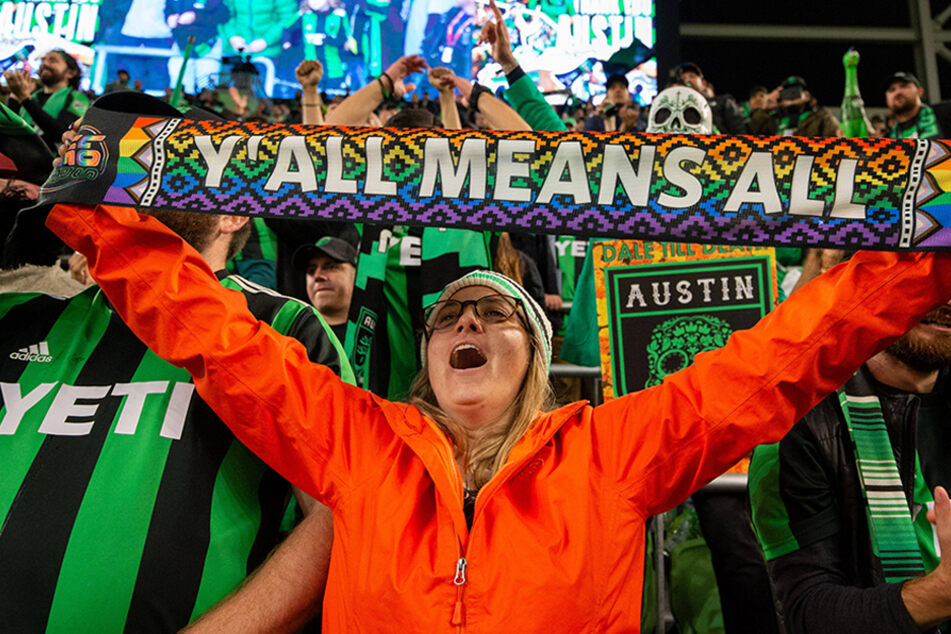 It's not every day that an MLS expansion team ends up in your backyard, but when it does – you flock to it.
That's not to say that Austin FC just showed up one day and residents instantaneously got on board with the idea of a professional soccer team making its home in the live music capital of the world.
After years of petitions, a plethora of "no's" and enormous amounts of pushback, Austin FC came to fruition, and its inaugural season was one for the books. Though, not in the way many might think, and surely not in the way fans had hoped.
Against all odds, the supporters continue to pack the house that is Q2 Stadium for a team that's currently 9-4-20 for the season after a 3-1 win over Sporting Kansas City on Wednesday night.
What is it about Austin FC and Q2 that keeps fans and newcomers to the world of soccer piling in for home games?
If you're asking anyone who's been to a game, the answer is simple – the culture.
An unrivaled game day experience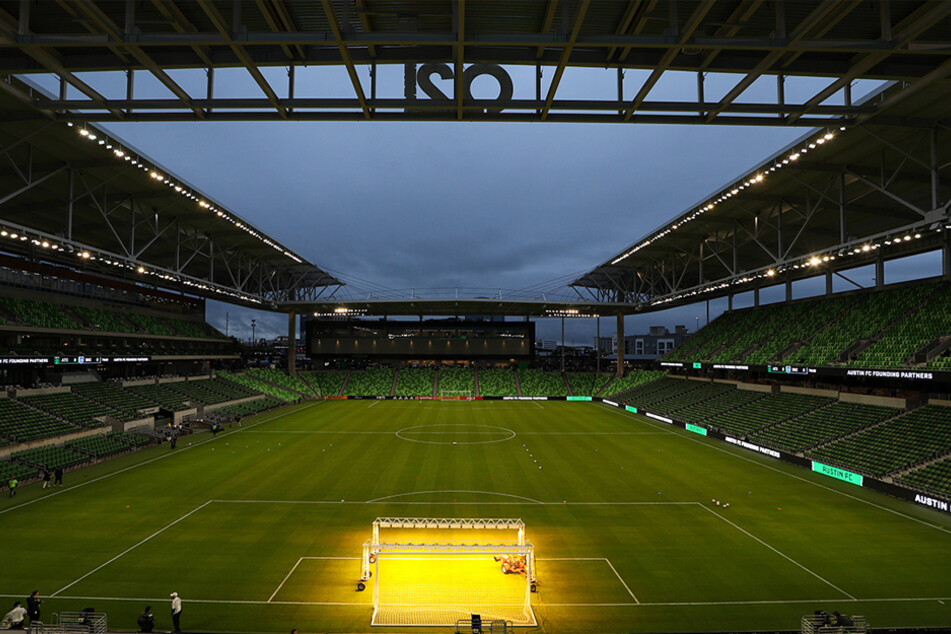 The supporters of Austin FC have managed to create an atmosphere that's worth coming to, loss after loss, and that's something you can't find anywhere else in the city, and maybe even the world.
For those who have a love for the sport, such as Belgium native Jeroen Naus who's been in Austin for nearly 20 years, the club has served as a much-needed reminder of how beautiful the game of soccer truly is – even in MLS.
"Austin FC has rekindled my enjoyment of soccer from the occasional World Cups and Euro cups. It's allowed me to reconnect to a part of my life I didn't know I was missing," Naus told TAG24 News.
"I'm looking forward to next season and hope to see the sport grow more and more in the United States. I never thought much of the MLS, to be honest, but my opinion has changed a lot this year."
For a city that's never really had a sports team all of its own outside the University of Texas, the mere existence of Austin FC gave longtime residents and those new to the city something to unite over.
Austin transplant Justin Ewing was at Wednesday night's victory over Sporting Kansas City, but he's also been to games where the outcome wasn't as bright. For him and many others, the score is just a small factor of what keeps him coming back for more.
"Seeing people rally around the team and grow together has been so rewarding. To be able to say I was part of this thing that brought all parts of [Austin] together is probably what I'll remember most, lord knows the season hasn't been all roses," Ewing said.
Austin FC fans add flame to the Verde fire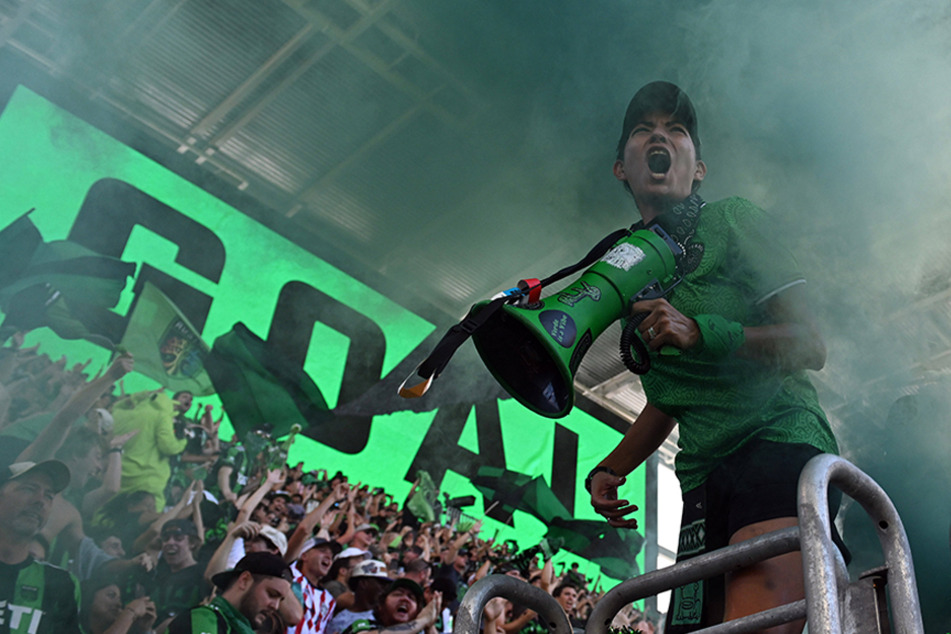 Jesse Brauning was also at Wednesday's winning match, where the weather was bleak for the team's final home game of the season. Regardless of the cold Texans are hardly used to, fans like Brauning still filled the stands with the same enthusiasm, if not more.
"Obviously at the first game it was absolute joyful madness, and at yesterday's game, it was cold, damp, and overcast. The energy in the supporters' section last night was just as high as earlier in the season," Brauning said. "People were jumping, dancing, singing, chanting, and waving flags with manic energy. Some of that manic flag-waving might even have been me."
Of course, the game day experience at Q2 stadium would be nothing without the numerous supporters' groups like Los Verdes, Austin Anthem, and the "heartbeat" that is La Murga de Austin.

Each faction had a hand in carefully crafting what an Austin FC home game should look and feel like, and such thoughtful planning has created a fan base that can only get stronger from here.
Los Verdes member Shawn Collins noted that his time with the group has enhanced his overall experience as an Austin FC fan.
"It gives a lot more of a sense of belonging than when I have supported teams in the past," Collins said. "[Q2] is a fun environment in large part due to Los Verdes and I can't imagine the level of enthusiasm when we are a playoff contender."
Where does the Austin FC fandom go from here?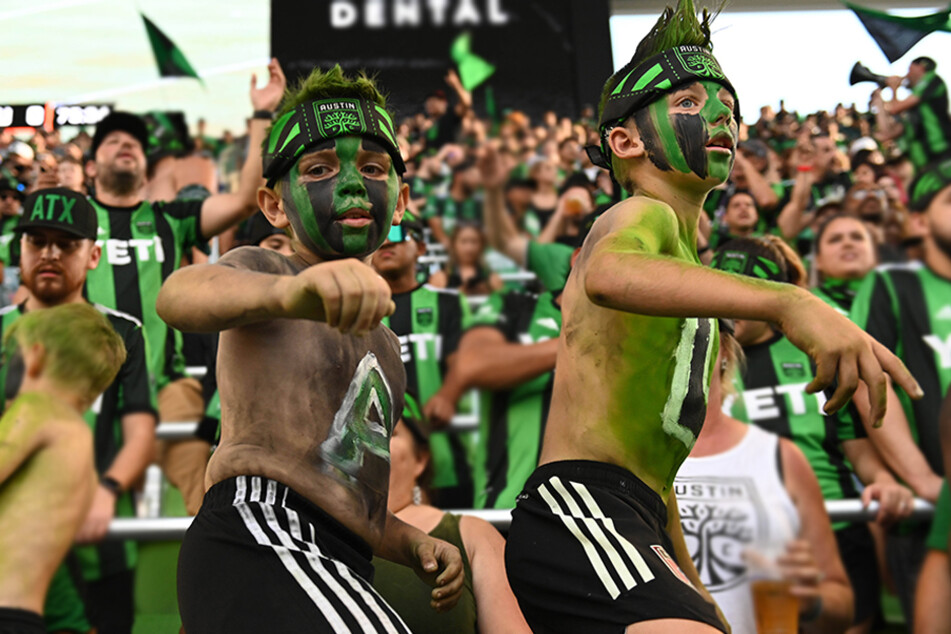 It's not easy fostering support as a new team in any sport, but Austin FC's supporters' groups managed to do what's often overlooked when trying to develop a fan base – incorporate the city's heritage and history into the fandom itself.
This is something Austinite Pete Mitchell was drawn to early on in terms of Austin FC, and it's something he still admires about the club today.
"It's a tremendous relief to see something new in Austin that embraces the local culture in an authentic manner and proudly embraces Hispanic heritage as well. I was fearful it would be like the Domain, which is not Austin," Mitchell said.
He continued, "Just keep the supporters' section prices affordable! The atmosphere created by Austin Anthem, La Murga [de Austin], and Los Verdes deserves a ton of credit for building this right from day one."
From the jump, La Murga de Austin has always been about keeping things positive in the stands, so the players on the pitch truly feel the love and support from those in attendance – especially when the game isn't panning out in their favor.
So far, they've managed to maintain the heartbeat of Austin FC, as they call themselves, in a way that's inclusive for all, and that's a feat to be proud of.
La Murga Capo Stephanie Dempsey admitted that while the inaugural season for the club has been nothing shy of a whirlwind, it's something she wouldn't trade for the world.
"All the hard work, late nights, and running around was so worth being able to share this unique experience with the city of Austin," Dempsey said.
"We raised the bar high for all supporter groups in MLS, and I know next year will be even better. My hope for next season is that we continue to support our team through the good and bad and show MLS how Austin does fútbol!"
Though Austin FC's first season is coming to an end, the legend is just getting started.
Cover photo: IMAGO/ZUMA Wire