Tearful Coco Gauff reacts to tough French Open loss
Paris, France - Coco Gauff shed tears as she soaked up defeat to Iga Swiatek after the American teenager suffered a huge loss in the French Open final.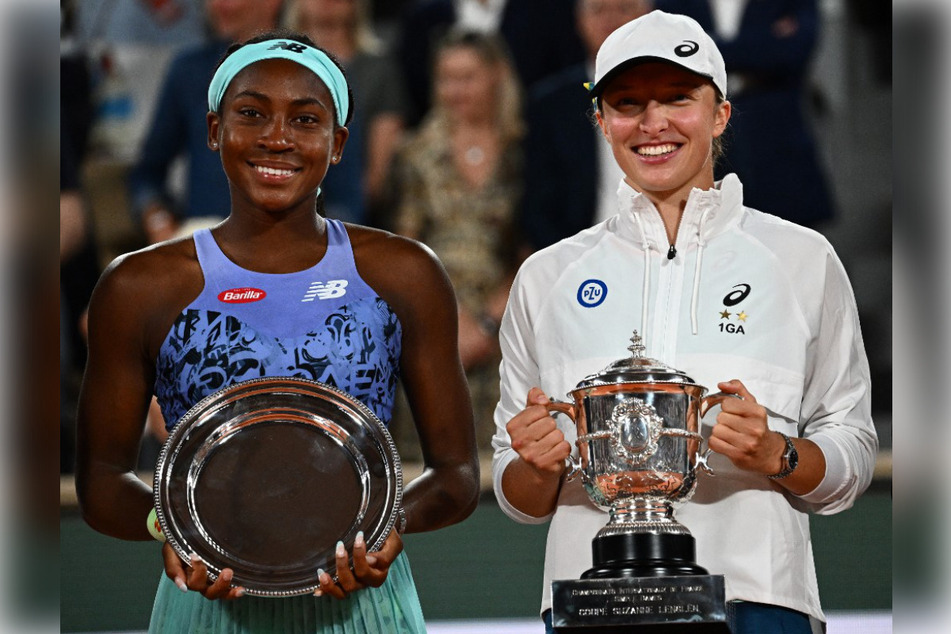 With her forehand misfiring, Gauff suffered a 6-1, 6-3 loss to the world number one.
It was a grueling first experience of a grand slam final for the 18-year-old, as she fell to a player who triumphed at Roland Garros for a second time.
Gauff will likely have her day again on such a big tennis stage, but this was a harrowing experience at times. The athlete had just come off of wins and the high of just graduating from high school, and said earlier in the week she was just trying to enjoy the moment.
As Swiatek celebrated, Gauff sat alone with her thoughts as thunder rumbled in the skies above. She was quietly crying, as was perfectly understandable for one so young, but wiped the tears away with her towel.
In a post-match speech, she said: "This is the first time for me, so let's try to get through this.
"First, I want to congratulate Iga, what you've done on tour the past couple of months has truly been amazing, and you totally deserve it.
"Hopefully we can play each other in more finals, and maybe I can get a win on you one of these days."
Coco Gauff hailed her "amazing" opponent Iga Swiatek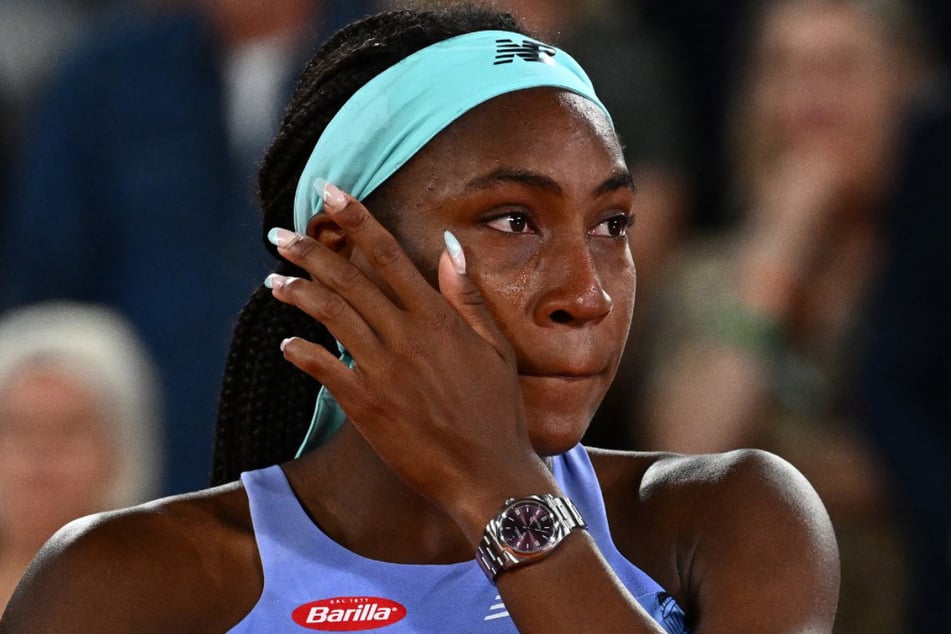 For Swiatek, this was a sixth consecutive title and a 35th match win in a row.
Gauff had not dropped a set in Paris leading up to the final, but she had faced only one seed, number 31 Elise Mertens in round four.
"Next, I'd like to thank my team," Gauff said. "I'm sorry I wasn't able to get this one today."
This was when the tears began to seriously flow as Gauff broke off to gather herself.
The composure returned, and Gauff added: "Hopefully this is the first final of many, and I really appreciate you guys a lot. You helped me so much throughout this year."
She thanked all, including the crowd, saying: "Thank you, you guys, you supported me even when I was down. Even when I was down match points, you were still cheering me on. That means a lot, so truly thank you."
Gauff ended her speech and, wandering offstage, could be heard to say: "I don't know where to go..."
The only way is up, surely, but this was not to be her day.
"I'll bounce back," she wrote on Twitter, as she was preparing for the doubles final.
Cover photo: Collage: ANNE-CHRISTINE POUJOULAT / AFP