Tiger Woods struggles early but gets through round two at the Masters
Augusta, Georgia - Tiger Woods set off on his second round at the Masters with the wind blowing and the world watching, as the five-time Masters champion successfully stayed in contention through a grueling second round.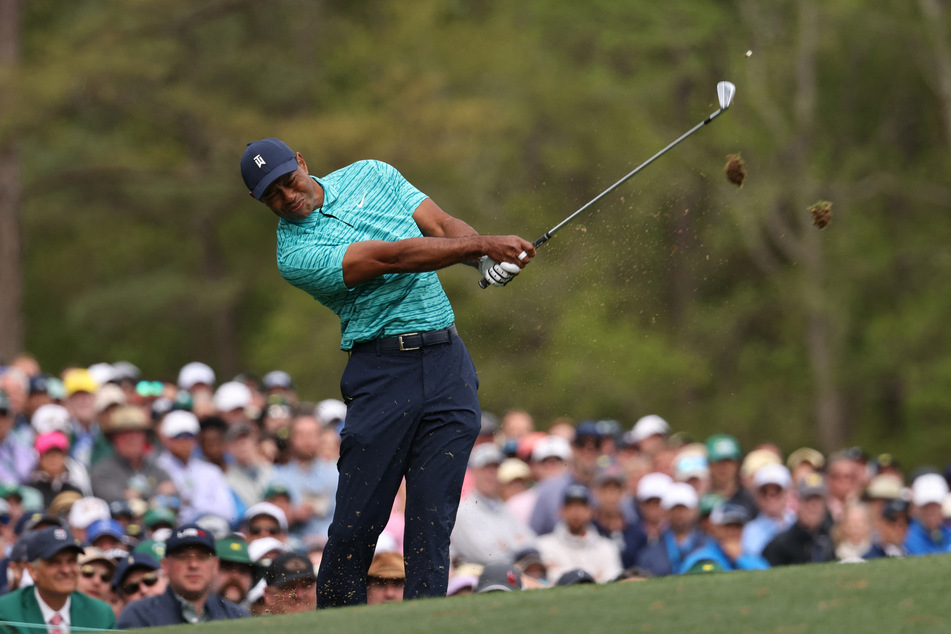 After opening with a 1-under-par 71, Woods said he was "right where he needed to be" at his comeback tournament, explaining he would require "lots of ice baths" before returning to golf action on Friday.
His body is continuing to recover from the serious car accident in February 2021 that left him with major leg and foot injuries.
Woods teed off Friday afternoon, taking the driver off the tee and finding a large fairway bunker. From there he failed to hit the green, and was then unable to get up and down for par, rolling in for a bogey that nudged him back to level par.
And that was just the first hole.
The 46-year-old pushed on for par at the second but then fell behind with three more bogeys in a row, putting him at 3-over-par.
Woods straightened up a bit at the eighth hole and then the 10th with two birdies to only sit at 1-over-par.
However, that didn't last long, as he once again bogeyed on both the 11th and 12th holes, ending up in danger of not making the cut with only six holes to go.
Woods was able to regroup one last time with two consecutive birdies before finishing the last four holes at even-par to end his second round at 2-over-par.
So after two days, Tiger is now one over and tied for 19th.
"I got back in the ball game," Woods said to ESPN. "I'm four shots back of second … Saturday is going to be tough.
Tiger is set to tee off for his third round of golf at 1:00 PM EDT on Saturday.
Cover photo: REUTERS