WNBA stars speak up on Brittney Griner's prolonged detention in Russia
Minneapolis, Minnesota - Fellow basketball players in the WNBA have finally spoken on the record about the ongoing detention of Brittney Griner by Russian authorities.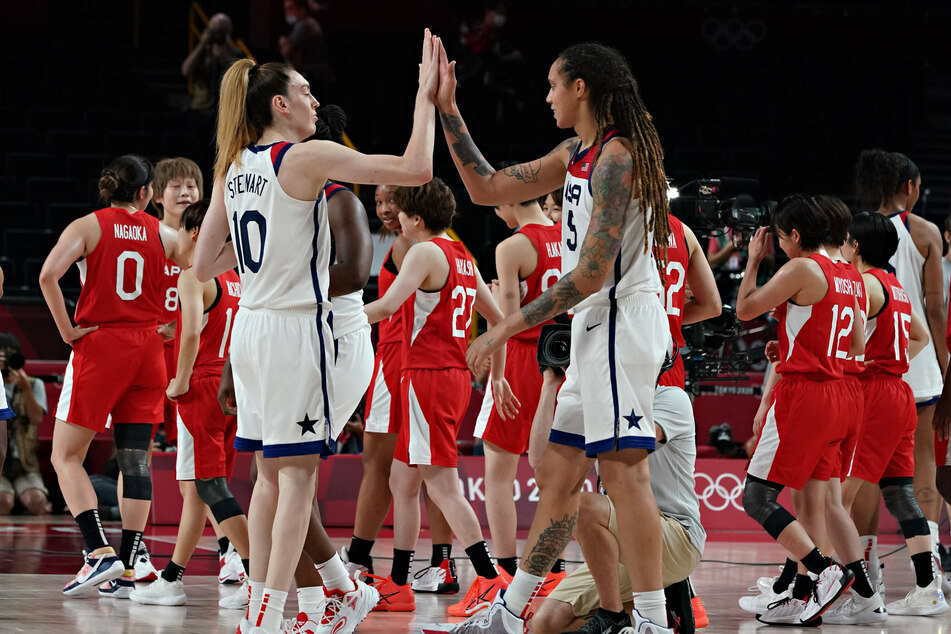 Angel McCoughtry and Breanna Stewart are among active WNBA players to have opened up on Griner's ordeal.
"People are saying she's 6-foot-9, she's different. It's really not about that," McCoughtry told the Associated Press on Wednesday. "It could have been any of us."
"The big thing is the fact that we have to go over there. It was BG, but it could have been anybody," said Stewart.

McCoughtry currently plays for the WNBA's Las Vegas Aces while Stewart plays for the Seattle Storm. Both were also Griner's teammates on Team USA's Olympic basketball team.
Many WNBA players go overseas for more lucrative salaries than what they're currently earning stateside, which is what brought Griner to Russia.
"WNBA players need to be valued in their country and they won't have to play overseas," Stewart remarked.
The 27-year-old made over $1 million per season in Russia, where she played for UMMC Ekaterinburg, the same team Griner was supposed to represent before her arrest. WNBA players make an average of $130,000, with the top stars able to earn more than $500,000 through salary and added incentives.
Previously, the WNBA player community had been mostly silent, perhaps out of concern that any statements Griner might make things tougher for her legally.
Griner's own legal team in Russia has been just as quiet, though US state department officials were able to report that she was "well" after their first contact with her just last week.
Griner has been in Russian custody since mid-February after being stopped at a Moscow airport with what customs authorities alleged were vape cartridges containing cannabis oil.
Cover photo: IMAGO/ZUMA Wire