Fired Starbucks workers in Memphis win another big victory in court!
Memphis, Tennessee - Starbucks has lost yet another court battle over its alleged union-busting efforts in Memphis.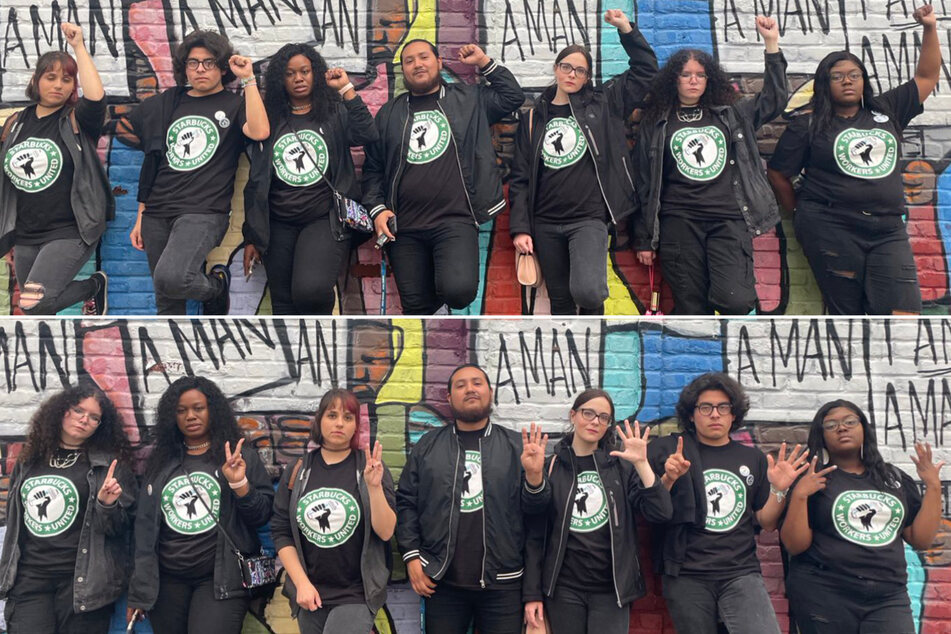 The US Sixth Circuit Court of Appeals on Tuesday denied Starbucks' motion to stay a court order that said it had to reinstate the seven pro-union workers at Memphis' Poplar and Highland store.
The company was accused of union busting after it unlawfully fired the workers, dubbed the Memphis Seven, last February. Despite the terminations, the Poplar and Highland location won its election in June with a landslide 11-3 victory.
Now, the company will be forced to reinstate the Memphis Seven after months of refusing to do so.
"This is an amazing turn around for a ruling. It is a shame that we have to take this route to get our jobs back. We have proven once again that it is a protected right for workers to express how they feel about their workplace and how they can be better for us," Nabretta Hardin, a member of the Memphis Seven, said in a Starbucks Workers United press release. "We all can't wait to go back to work and show Starbucks that we have a right to be there and we will continue to fight for our rights."
"After patiently waiting, the Memphis 7 is excited to hear we will be officially returning to work at our unionized Starbucks," added Kylie Throckmorton, another member of the Memphis Seven. "We hope the win helps provide the precedent for other cases like ours and helps show workers that we have the power to stand up for a better work life for ourselves and every other worker out there."
Starbucks has fired almost 100 union organizers in less than a year, but that hasn't stopped Starbucks Workers United from winning more than double that number of union victories in the same period.
Cover photo: Collage: DollNoBabyy & memphisseven901