Hollywood stars join picket lines amid biggest strike in decades
New York, New York - Actors took to picket lines outside studio headquarters from California to New York on Friday as movie and television production ground to a halt in the most serious Hollywood strike in decades.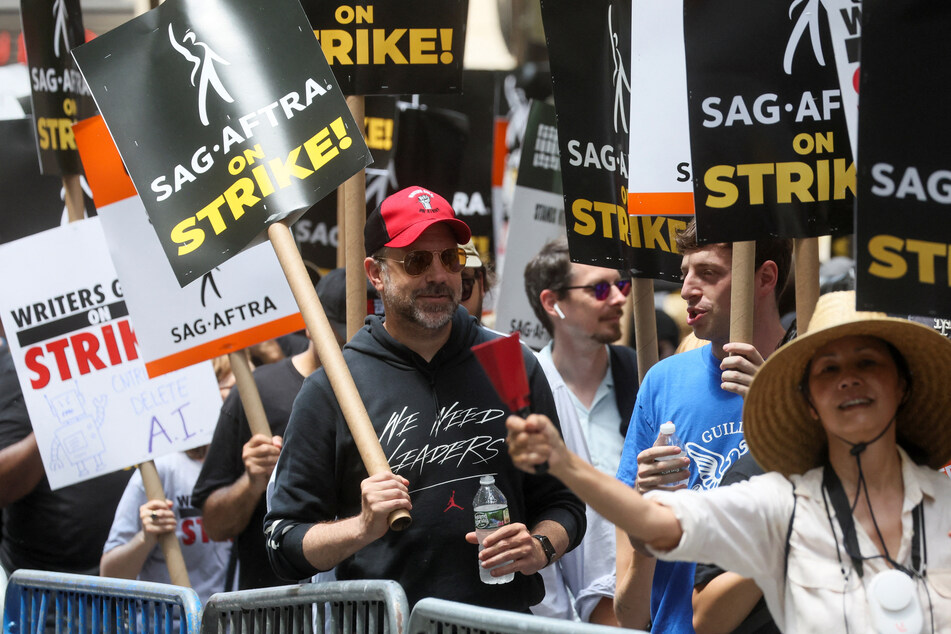 On Friday, in cities including Los Angeles and New York, major stars joined the screenwriters who have been on strike since the beginning of May. They braved scorching temperatures that were matched by the boiling anger at studios and streaming services, which had their office headquarters picketed.

The actors' union SAG-AFTRA is demanding better pay for its members and regulations on the use of artificial intelligence. With studios unwilling to budge after weeks of negotiations, drastic measures were the only ones left open, and members voted to join writers on strike Thursday.
A-listers like Susan Sarandon and Jason Sudeikis were among those on the picket lines with the strikers.
It is the first time since 1960 that actors and screenwriters, who have been striking for weeks, have walked out together.
"We've been out here for about 80 days... The fact that SAG-AFTRA went on strike brought a lot of energy, and there's incredible solidarity," said Friends co-creator Marta Kauffman.
The studios "look like the devil," she told AFP, at the picket line outside Netflix.
Striking actors halt all promotional work
With a few exceptions, all filming with actors would now have to be stopped, SAG-AFTRA said. Shooting is now practically at a standstill.
In addition, union members are not allowed to take on any work behind the camera or promote their films and series through publicity appearances and interviews.
The union said it planned to strictly control these conditions. To that end, the cast of Christopher Nolan's highly anticipated movie Oppenheimer walked out of the premiere Thursday while the event was underway.
Filming on numerous movies was suspended on Friday, including Deadpool 3, the Gladiator sequel and the eighth edition of Mission: Impossible.
However, it is likely to be some time before cinema-goers notice the effects of the strikes, as most blockbusters for this year have already been shot.
Cover photo: REUTERS