Boston University grads stick it to Warner Bros. Discovery CEO amid writers' strike
Boston, Massachusetts - David Zaslav, the CEO of Warner Bros. Discovery, was met with boos and chants by students as he gave the commencement speech at Boston University (BU) amid the ongoing Writers Guild of America (WGA) strike.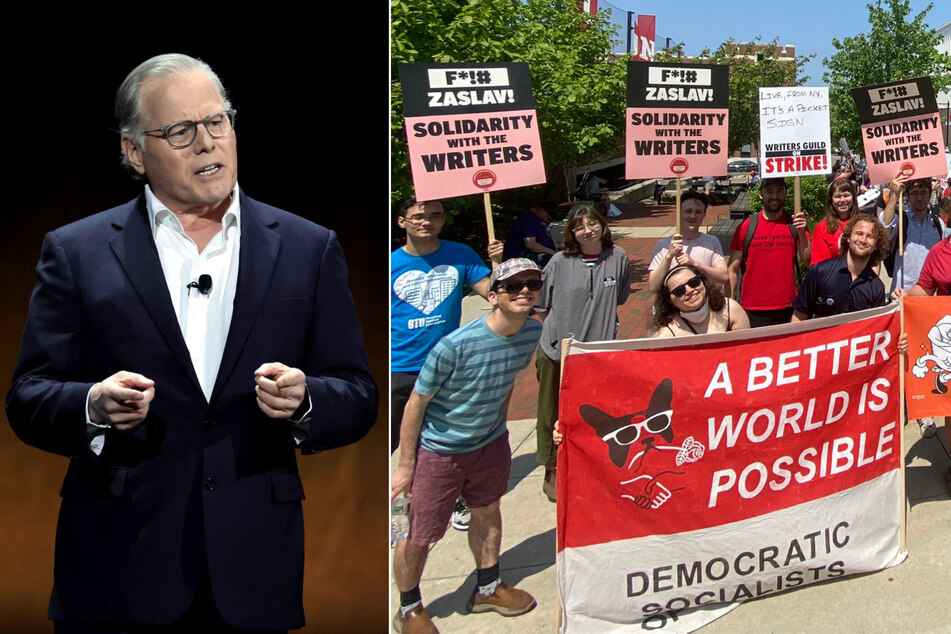 Zaslav took the stage at BU's Nickerson Field on Sunday to receive his honorary degree and deliver the 2023 commencement speech, but he didn't get quite the reception he was expecting.
As he spoke about his "passion for documenting and sharing the human story on a global scale," the crowd began to boo loudly and didn't let up throughout his 20-minute speech, according to The Hollywood Reporter.
Many of the students yelled chants like "Pay your writers" and "Shut up, Zaslav."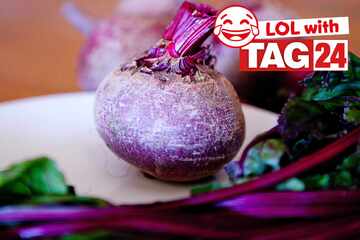 The CEO struggled to get through his prepared remarks giving life advice to the graduates as the chants grew louder.
He had to pause multiple times as he said, "If you want to be successful, you're going to have to figure out how to get along with everyone, and that includes difficult people. Some people will be looking for a fight. But don't be the one they find it with. Focus on good people's qualities. In my career, I've seen so many talented people lose opportunities or jobs because they couldn't get along with others."
"You can't choose the people you work with. Figure out what you like about a person – there's always something – and do whatever it takes to navigate their challenges. We all have them."
Boston students and labor unions rally in support of WGA writers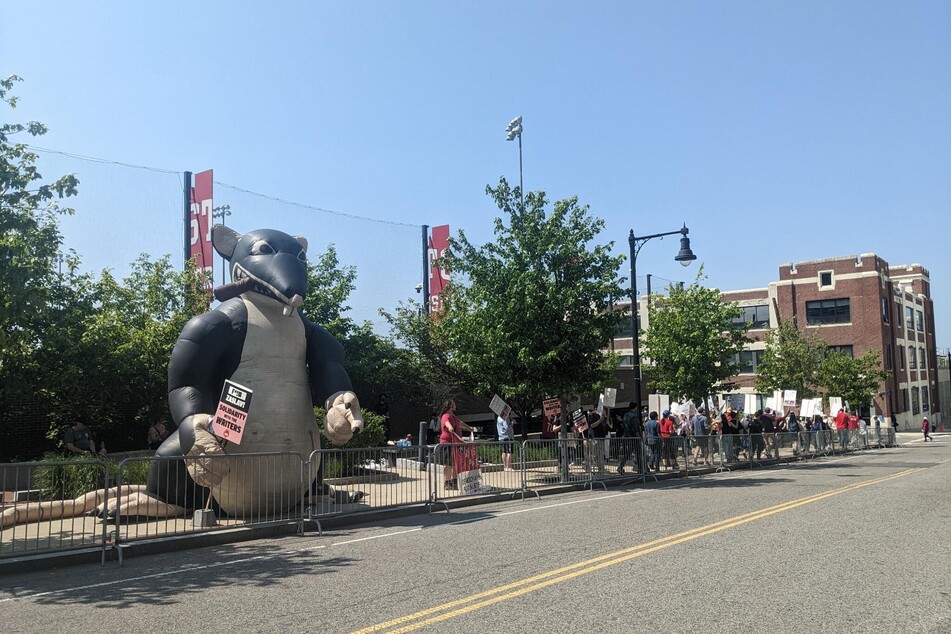 The BU protests came as WGA writers continue to strike for higher wages, better working conditions, and greater job security.
The action, planned in coordination with the WGA, garnered support from students in BU's College of Communications, College of Fine Arts, and College of Arts and Sciences as well as BU's graduate workers union, resident assistants union, and Young Democratic Socialists of America chapter. Some parents and university professors also joined the picket.
A host of other labor unions signaled their solidarity, as did the Greater Boston Labor Council.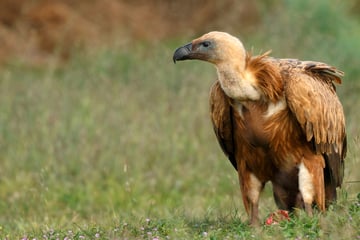 Scabby the Rat made an appearance, and an airplane banner was seen flying above the field reading "David Zaslav Pay Your Writers."
"Selecting Zaslav to give this historic address during the ongoing writers' strike is a slap in the face both to the writers currently on strike and to BU graduates who plan to go into the media arts and entertainment industry after graduation," supporters said in a statement when announcing the picket.
"By honoring Zaslav with an invitation to speak now, at this critical juncture for the entertainment industry, BU is directly suppressing the future income of its graduates. This is a wholly inappropriate choice, and we will not stand for it!"
Cover photo: Collage: Ethan Miller / GETTY IMAGES NORTH AMERICA / Getty Images via AFP & Screenshot/Twitter/DSAWorkingMass