Starbucks Workers United goes viral on TikTok after coffee company posts record-breaking profits
Buffalo, New York - In just three days, two TikTok videos posted by Starbucks United have garnered over 8.5 million views and stirred up fresh conversation around their labor movement.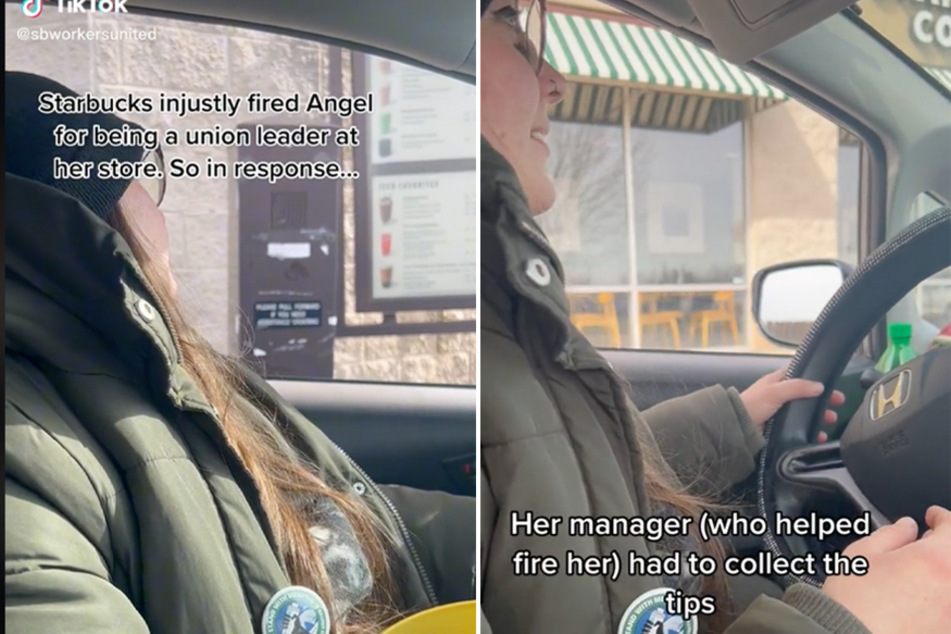 While Starbucks was busy attributing its record-breaking profits to Gen Z's love affair with iced beverages, Starbucks Workers United was busy sending strong messages through TikTok.
The first of the two viral videos featured Angel Krempa, a vocal union leader at the Depew store outside of Buffalo who was fired after leading a successful campaign to unionize the store.
Following her firing, Krempa's coworkers protested the company's union-busting tactics by picketing outside the store, asking customers who came to the store that day to get their coffee elsewhere while collecting donations from any customers who wanted to support their local baristas at this specific store.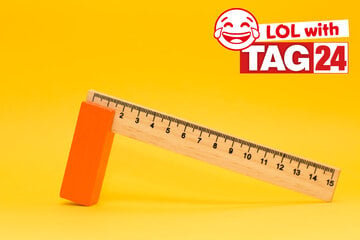 In the video that's now garnered 3.8 million views, Krempa is seen going through the store's drive-thru to deliver over $200 in tips collected by the picketers. Once she pulled up to the window, she handed the money to her former manager, who was reportedly complicit in her firing back in April.
But it was the second TikTok, which was filmed at the Clemson Boulevard store in Anderson, South Carolina, that really stirred up the conversation.
Baristas at a union store in South Carolina march on their store manager
In another video that was posted on Wednesday, a group of baristas at the I-85 Clemson Boulevard union store decided to march on their boss to present a list of demands to the store's manager.
According to a press release from Starbucks Workers United, the demands included fixing equipment that is constantly broken, like the nitro cold brew machine, and an ask to provide union stores with the company's new benefits that Starbucks is reportedly falsely claiming it can't give to union stores.
The TikTok shows the baristas standing in a semicircle around their manager, who was sitting at a table. Rather than acknowledging the employees in any way, the store manager gets up and swiftly moves away from the group to take a phone call. The video has racked up over 4.8 million views, and many users have dropped by the comment section to offer up their support – including former Starbucks partners.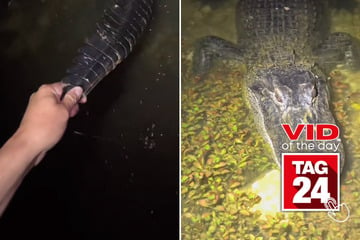 "As a former 'partner' I just wanna say I'm proud of y'all," one user wrote, while another commented, "As an ex partner I know how hard it can be to confront management with problems. You guys are doing great! Thank you for doing the hard work!"
Starbucks is currently in hot legal waters with the National Labor Relations Board for its union-busting tactics and allegedly violating labor laws.
Cover photo: Collage: Screenshot/TikTok/SBWorkersUnited