Florida Republicans' crazy amendment to "Don't Say Gay" bill is withdrawn
Tallahassee, Florida - As if Florida's "Don't Say Gay" bill couldn't get any worse, Republicans have proposed an amendment that would make life even worse for LGBTQ+ students in the state.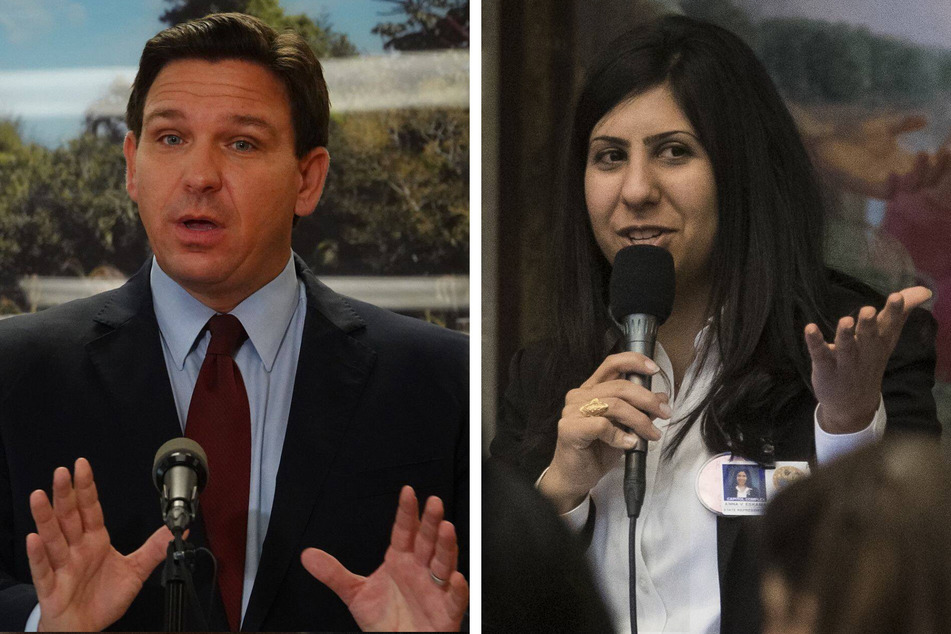 Florida's HB 1557, also known as the "Don't Say Gay" bill, would prohibit teachers in the state from talking about sexual identity and gender orientation in public primary schools.
Parents would be empowered to sue school districts they accuse of violating the ban.
In another blow to LGBTQ+ students' rights, Republican state Rep. Joe Harding, co-sponsor of the bill, proposed a new amendment on Friday that would actually require schools to tell parents of their child's sexual orientation within six weeks if they find out the child is not straight, The Hill reported.
The original text still required educators to disclose the information, but left an opening in cases in which they suspected that a child might suffer abuse or neglect as a result.
That exemption has been removed from the amendment.
Instead, teachers should "develop a plan, using all available governmental resources" and tell parents about their children's sexual orientation "through an open dialogue in a safe, supportive, and judgment-free environment that respects the parent-child relationship and protects the mental, emotional, and physical well-being of the student."
Democrats countered the move with their own amendment, put forward by state Rep. Anna Eskamani. It would enable students to sue the Florida Department of Education for the "irreparable harm" done through the sharing of their sexual orientation.
The controversial bill is set for a vote in the state House this week.
If passed, Republican Gov. Ron DeSantis is expected to sign it. It would then take effect on July 1.
Update, February 22, 6:35 PM EST: Harding pulls amendment requiring schools to out students
Rep. Harding withdrew the amendment on Tuesday, less than an hour before it was to be debated and voted on in the House.
In a statement per USA Today, Harding said: "The exaggeration and misrepresentation in reporting about the amendment was a distraction. All the amendment did was create procedures around how, when and how long information was withheld from parents so that there was a clear process and kids knew what to expect."

"Nothing in the amendment was about outing a student," he added. "Rather than battle misinformation related to the amendment, I decided to focus on the primary bill that empowers parents to be engaged in their children's lives."
The bill would prohibit Florida educators from discussing sexual identity and gender orientation in public primary schools, and allow parents to sue violators.
Cover photo: Collage: IMAGO / ZUMA Wire