BookTok drama: Did this romance writer fake her own death?
Culver City, California - 2023 has only just begun, but the online book community has already bubbled over with enough drama for the year after an author pulled off an unimaginable hoax.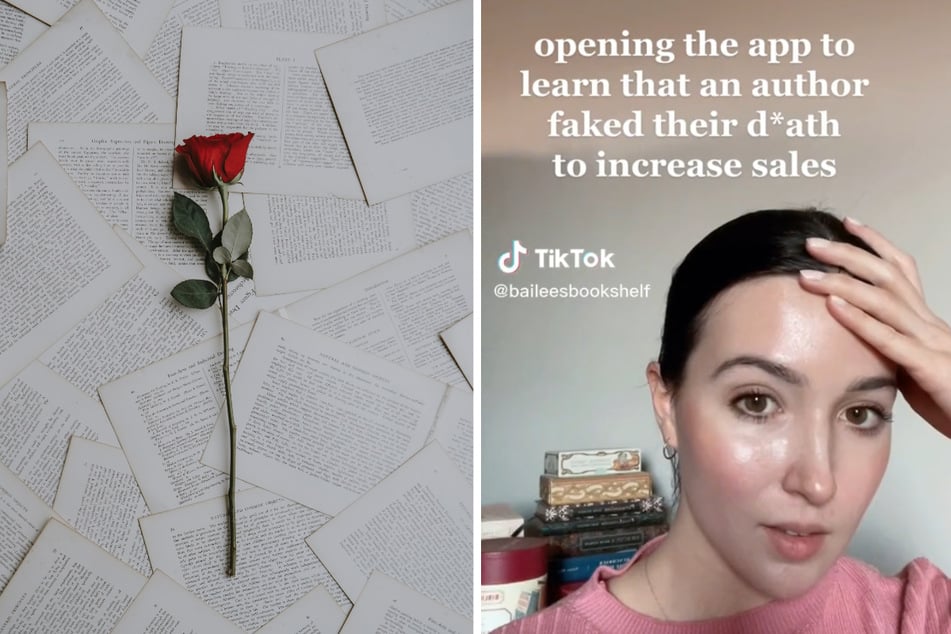 It's a mystery worthy of a crime novel, that has left many questions swirling on BookTok and beyond.
Self-published romance author Susan Meachen appears to have pulled off an unbelievable rouse to drum up book sales.
So let's break it down.
In 2020, a post was shared on Facebook that claimed to be Meachen's daughter announcing her mother's death by suicide.
Messages of condolences and support flooded in, and Meachen's Facebook promoted her writing as a way to honor her legacy. The page advertised discounts on her books, with a post shared by Meachen's account and seemingly written by her daughter urging followers to purchase the paperbacks, as they would go "unpublished" unless sales went up.
The situation took a turn for bizarre on Tuesday when the supposedly-dead author appeared to have risen from the grave with a post shared in a reading group she founded, The Ward.
"I debated on how to do this a million times and still not sure if it's right or not," a post from Meachen's account wrote. "There's going to be tons of questions and a lot of people leaving the group I'd guess."
She continued on to say that her family "did what they thought was best" for her and that she hoped to begin writing again.
"Let the fun began," Meachen concluded.
BookTok reacts to Susan Meachen's suicide hoax
Naturally, social media went nuts over this bizarre story and the author's apparent reveal years later of faking her own death.
The tea was piping hot as friends of Meachen's emerged with screenshots that quickly went viral on TikTok and Twitter.
One particularly unhinged series of shots saw Meachen reply to a friend asking what was going on by writing, "Nothing. I simply want my life back."
BookTok creators were baffled by the news, sharing their shock with a wave of videos and stitches.
"BYE this can't be the first book drama of 2023???" creator @tellthebeees captioned his video reacting to the story.
"Gotta start strong. Go big go home," another user joked in the comments.
Well that's one way to kick off the year!
If you or someone you know need help, please contact the 24-hour National Suicide Prevention Hotline by calling or texting 988 for free and confidential support. You can also text "HOME" to 741741 anytime for the Crisis Text Line and access to live, trained crisis counselors.
Cover photo: Collage: Unsplash/@anniespratt & Screenshot/TikTok/@baileesbookshelf