US Coast Guard confirms Titan sub debris near Titanic is consistent with "catastrophic loss"
Boston, Massachusetts - The US Coast Guard confirmed that an ROV found debris from the missing Titan submersible that is "consistent with the catastrophic loss of the pressure chamber" near the Titanic wreckage.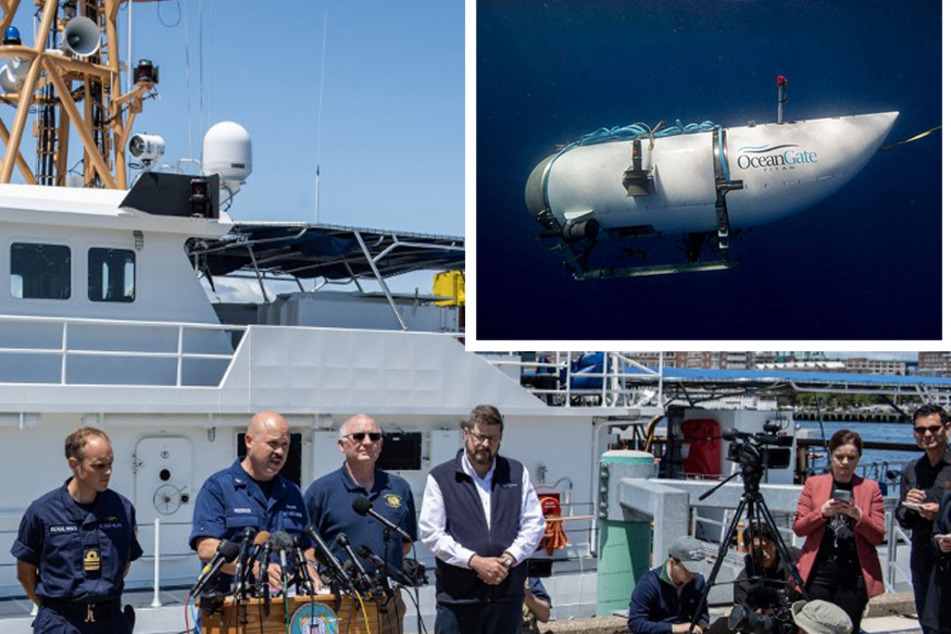 At a press conference on Thursday afternoon, US Coast Guard Rear Admiral John Mauger confirmed that on Thursday morning, an ROV discovered the tail cone of the Titan submersible nearly 1,600 feet from the bow of the Titanic on the seafloor.
Mauger also stated additional debris was found that "is consistent with the catastrophic loss of the pressure chamber," and noted that family members of those who were on board were immediately notified.
"On behalf of the US Coast Guard," Mauger added, "I offer my deepest condolences to the families.
"I can only imagine what this has been like for them, and I hope that this discovery provides some solace in this difficult time."
OceanGate, the operator of the submersible, believes the five passengers who were on board "have sadly been lost."
In a statement, OceanGate said: "Our hearts are with these five souls and every member of their families during this tragic time. We grieve the loss of life and joy they brought to everyone they knew."
The submersible was carrying British billionaire Hamish Harding, tycoon Shahzada Dawood and his son Suleman, along with OceanGate's CEO Stockton Rush and French submarine operator Paul-Henri Nargeolet, nicknamed "Mr. Titanic" for his frequent dives at the site.
All communication was lost with the 21-foot Titan submersible on Sunday less than two hours into its trip, leading to a massive search and rescue effort.
Cover photo: Collage: IMAGO / ZUMA Wire / Joseph Prezioso / AFP