Extreme Halloween decorations spark fire fighter intervention
Glens Falls, New York - Halloween is taken very seriously in the town of Glen Falls, and before October even began, the fire department was called into a bit of hocus pocus in a strange incident.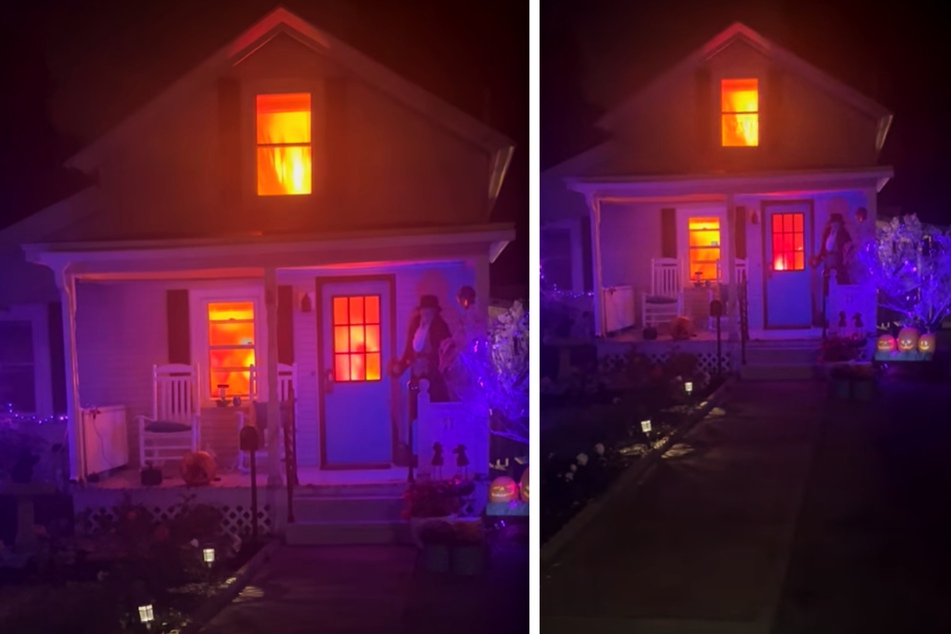 When the Glens Falls Fire Department received word of a "confirmed structure fire," emergency personnel immediately set out, only to stand in amazement in front of a decorated house with a fake fire raging behind its window.
The amazing Halloween spectacle was shared by authorities on Facebook, to many users' amazement.
The decorations made it look like the house was on fire, especially at night. Only the smoke is missing, which should have been a key indicator that it wasn't real.
"Tonight crews were dispatched to the area of Sanford St for a report of a confirmed structure fire," the fire department said on Facebook.
"To our surprise this was an amazing Halloween decoration. Thank you to the gracious owner for permission for posting. This display will be up Friday and Saturday nights for the publics entertainment until the end of the month."
Fire department praises Halloween decorations after accidental call
So, on weekends, more house fire reports from this address in Glens Falls could come in, but the fire department now knows it's just a Halloween enthusiast at work.
In the comment section, the firefighters admitted that they "like these calls" since no one is hurt in the end.
Other city residents praised the decorations, with one writing, "Our neighbors are so creative! Way to go John & Matt it is so realistic!"
For those tempted to test out the extreme decorations, the firefighters confirmed it was created using "Two LED lights, a box fan and a silver sheet."
Cover photo: Collage: Screenshots/Facebook/Glens Falls Firefighters IAFF Local 2230