Mystery of the Utah monolith: TikTok video shows strange creature at the site
Utah - Last week, the discovery of a huge monolith in the Utah desert caused an internet sensation. The object has since disappeared, but a video raises new questions.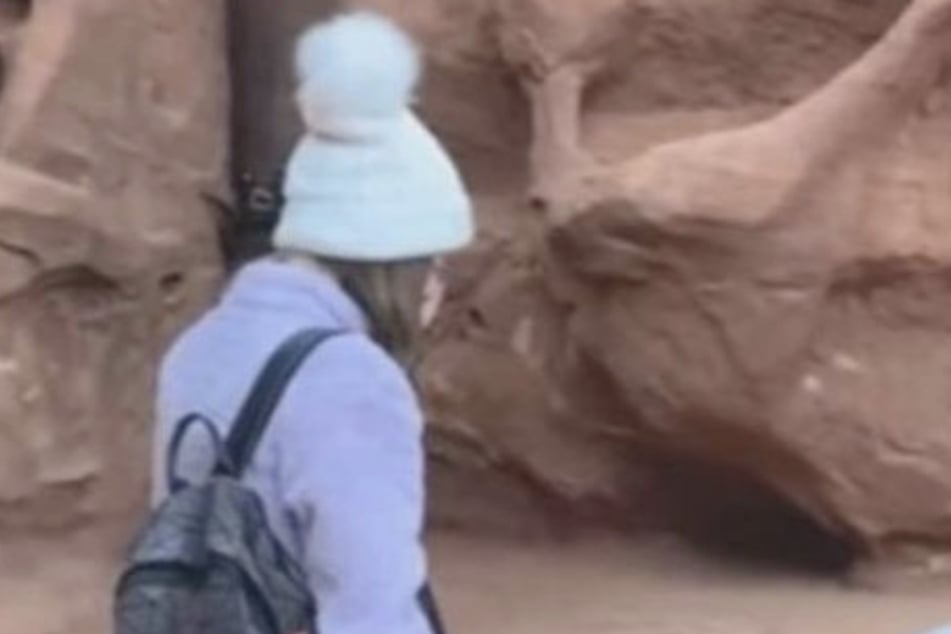 After the monolith's location was published on the internet, numerous people made the pilgrimage to the mysterious metal object.
TikTok user serg.boy also set off with two friends. After fifteen hours on the road, they finally reached their destination. Too bad the curious object was no longer there! Only the base of the column was left in the desert sand.
The two women look into the camera, disappointed expressions on their faces, as serg.boy captured the frustrating moment on video.
What he obviously doesn't notice is that, behind his friend in the white beanie, a strange creature is visible for a short moment.
The black creature seems to look out of a crevice at the three hikers.
The clip, which has collected more than 555,000 likes and over 23,000 comments, has sparked a lot of speculation.
TikTok users disagree about the identity of the being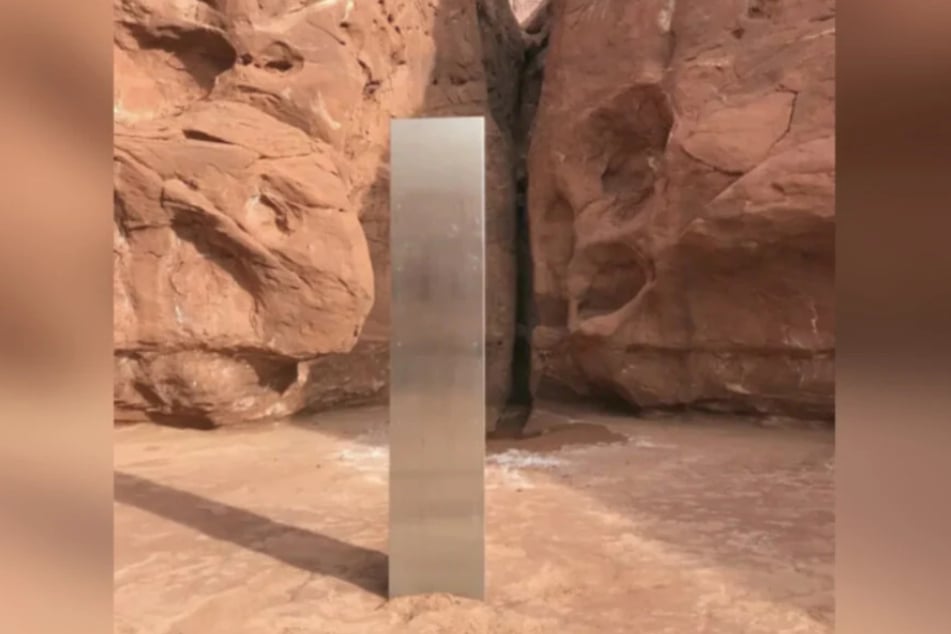 Some users point out that something has crept into the picture, while others develop their own theories as to the creature's identity.
"There's a demon by the girl's white hat," writes one user. Many agree, claiming it must be a supernatural being.
Others say it reminds them of an oversized bat.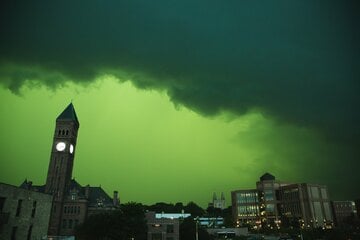 But not everyone is convinced by the recording.
"Plot twist: that's the front of a bape hoodie and this was planned," scoffed one person.
"For ya legit scared, he's a YouTuber and this is a skit lol," was another more down-to-earth explanation.
Serg.boy does indeed have a YouTube account, where he regularly parodies computer games.
Was it just a prank? Regardless, the eerie creature is so well-known that it now even has its own TikTok channel.
Cover photo: Utah Department Of Public Safety; tiktok.com/@serg.boy/ Screenshot