Wild rants and raunchy memes: has Elon Musk's Twitter account been hacked?
Austin, Texas - Innuendos and wild memes were all over Elon Musk's Twitter feed on Sunday. There was even a probable reference to BDSM!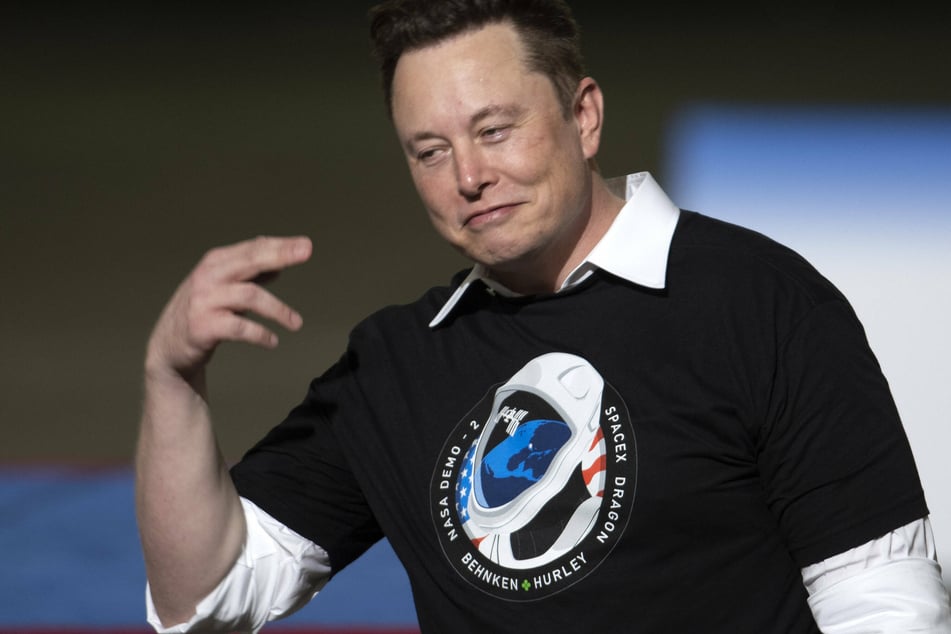 Apparently, even the second richest man on the planet, tech genius Elon Musk, isn't safe from Twitter hacks. Numerous users agree the 49-year-old isn't behind Sunday morning's oddball tweets.
The entrepreneur is known for his strange ideas. After all, he did name his baby X AE A-XII. Nevertheless, many Twitter users are convinced that his tweets on Sunday were a little too weird – even for him.
First, he tweeted "Bitcoin is my safe word," which made Twitter users wonder if he was referring to a term used in BDSM games to let your partner know when things have gone too far. Right after that, he wrote: "Just kidding, who needs a safe word anyway!?"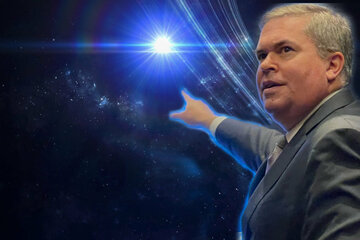 Fans praised the potential innuendo, and then the tweets got even crazier.
Tesla CEO posts an odd meme
Musk posted a raunchy meme depicting a woman exposing her behind to a praying priest. The Bitcoin logo covers the woman's crack, and a caption overlays the the priest, reading: "Me, trying to lead a normal productive life."
Musk seems to be saying that Bitcoin is to him what a woman's nakedness is to a priest: temptation.
The exact meaning of the tweet is unclear because soon after, it was deleted, but here's a screenshot of the original post.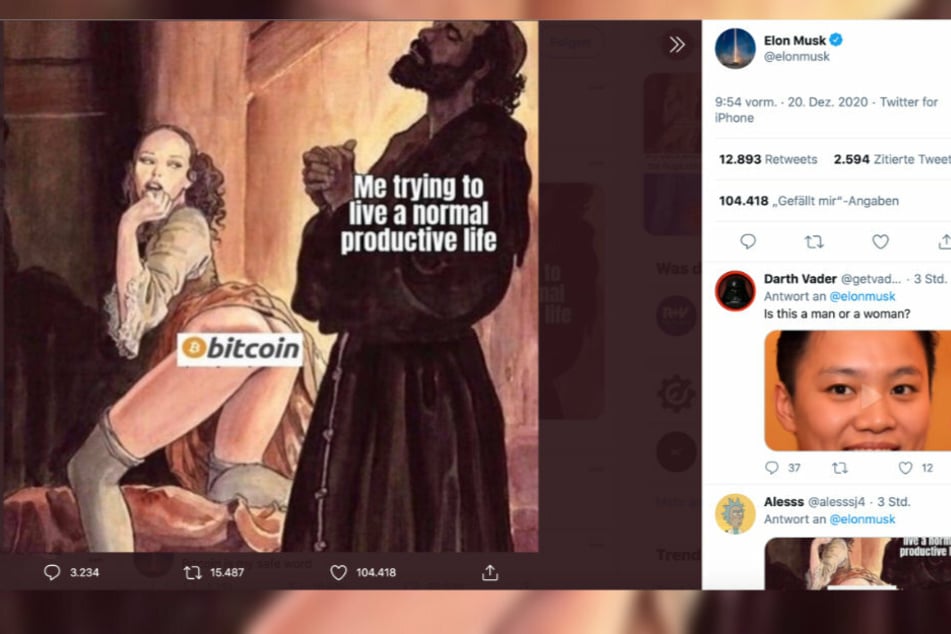 Has Elon Musk's Twitter account been hacked?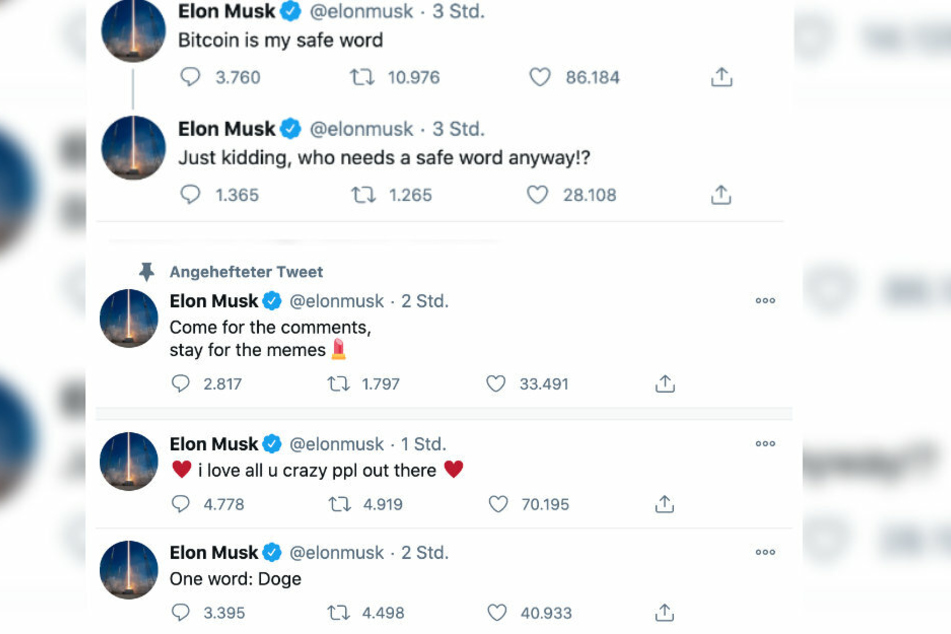 Musk then proceeded to rant about the cryptocurrency Bitcoin. While doing so, he mentioned the currency Dogecoin (which subsequently skyrocketed) and wrote that he loved all the crazy people out there, adding a red heart emoji.
All the Tweets seem pretty strange, so it's no surprise that people started wondering if his account had been hacked.
Nobody knows the answer because Musk's comments about cryptocurrency did make sense to those who follow the system.
Then again, anyone who felt lost when Musk wrote the word "Dogecoin" – a cryptocurrency that uses the Doge meme as its logo – probably can't relate much to the CEO's tweets.
Elon Musk is known for the odd tweet or two
It's not clear if hackers or Musk are behind the wild tweets, but until the truth comes out, Twitter users will continue to speculate.
Cover photo: imago images / UPI Photo