"For Black people by Black people": Three women on a mission to help African students in Ukraine
London, UK – Korrine Sky, Tokunbo Koiki, and Patricia Daley celebrated when they heard that more than 1,000 students stuck in Sumy, Ukraine, had finally been evacuated.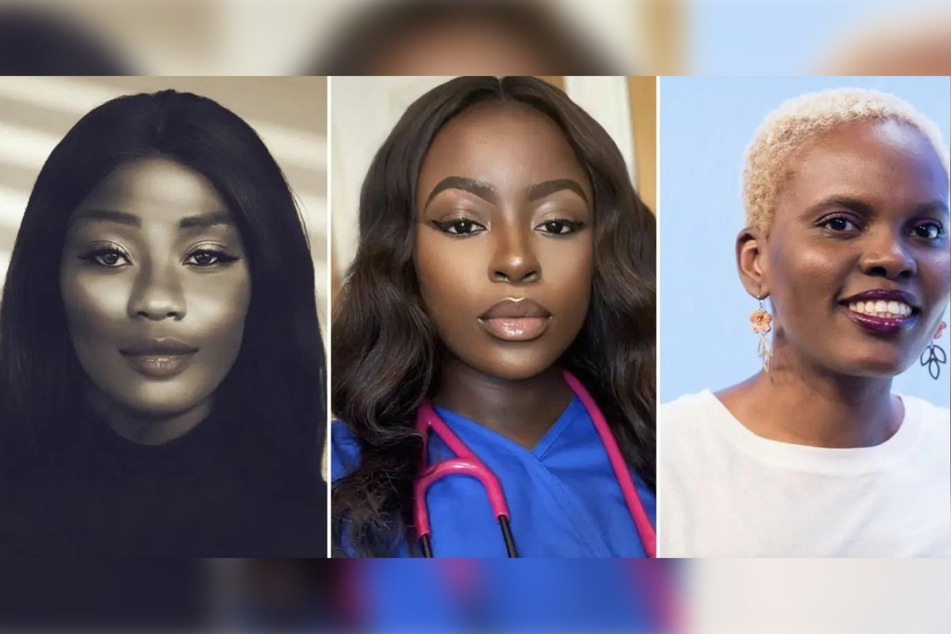 The three women had already joined forces to create Black Women for Black Lives (BW4BL), an organization dedicated to assisting Black refugees fleeing the war.

But then they heard about the estimated 100-150 Black students still trapped in the occupied city of Kherson with no route to escape, and they were determined to do more to help those left behind.
Sky is a 26-year-old medical student with firsthand experience of fleeing from Dnipro through Romania and back to the UK. Koiki is a senior social worker and entrepreneur, and Daley is a barrister (or lawyer) in the UK.
Through BW4BL, they and fellow volunteers are now fighting to provide support to Black people stuck in Kherson. Food, water, and medicine supplies are running low as Russian troops continue to occupy the city.
BW4BL has organized regular food deliveries to meet those immediate needs, but what Black people trapped in the city require is a humanitarian corridor, they said.
"There is literally no way out of Kherson for these people," Sky explained in a press conference on Wednesday.
Coming together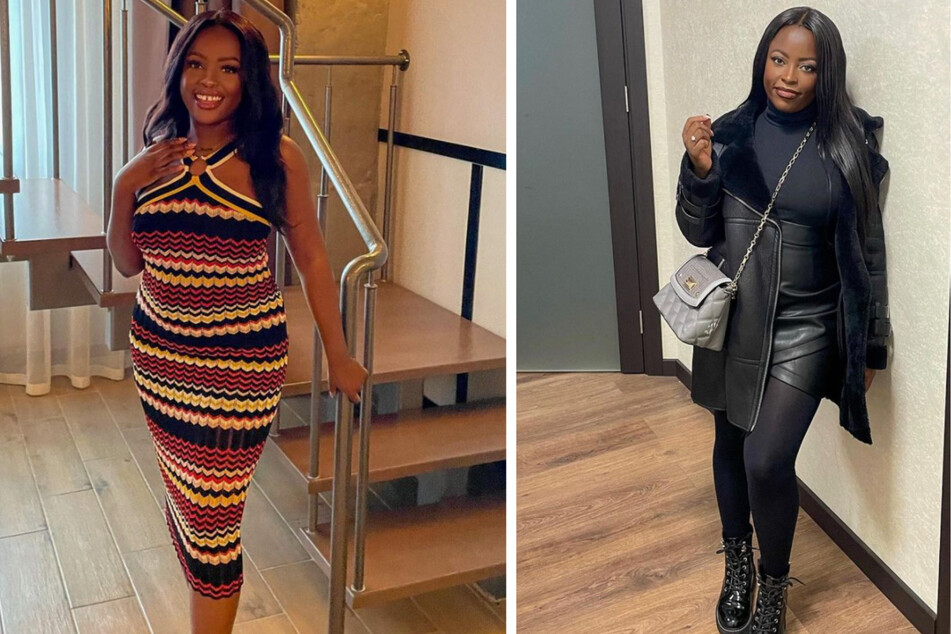 BW4BL are a mighty team of women moving mountains to help the most vulnerable.
Given the levels of assistance they have provided so far, it's surprising to learn that none of the three founders knew each other before the crisis began.

"It all started with a tweet," Koiki said.

She had seen messages on the platform from Black students trying to flee Ukraine and documenting the racism they experienced along the way, but she was particularly drawn to Sky's efforts to organize and fundraise for fellow Black students – all while trying to escape herself.
With 22 years' fundraising experience, Koiki knew she had the skill set needed to take Sky's relief efforts to the next level. She created a GoFundMe page that helped garner tens of thousands of pounds in donations for Black refugees, which Sky was able to distribute through her contacts.

Daley was also a stranger before the crisis. When she got on board, her legal know-how helped the team develop a means of verifying recipients' bank account information to make sure the donation money was getting into the right hands.
She has also provided valuable advice on immigration laws, which has helped when advising Black refugees on next steps once they make it out of Ukraine.
Forming Black Women for Black Lives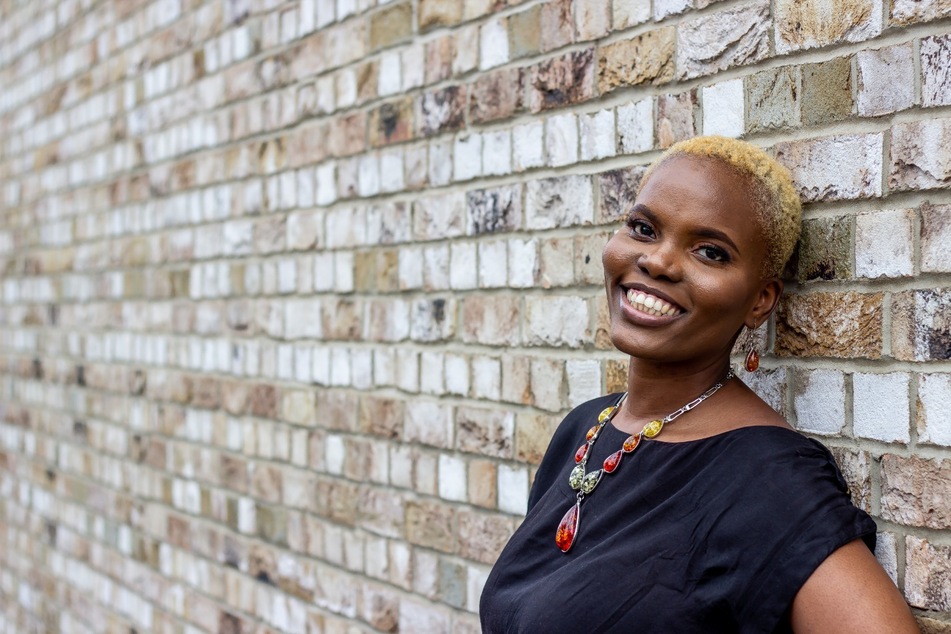 Soon the group's efforts were growing beyond their wildest expectations, while the need for help remained acute on the ground in Ukraine.
Koiki said they decided to formalize their activities in order to provide the best assistance possible and signal to potential donors and recipients: "When we say that we're disbursing funds to people as an organization, we were not just doing this as three strangers."
The idea for the name Black Women for Black Lives was inspired by the three founders' unique backgrounds: "We are all three Black women who in our own individual lives have always shown up for Black lives through the different work that we do as a social worker, as a student doctor, and also as a barrister."
Their logo, an image of three Black fists of different shades, originated during their first GoFundMe campaign, which included three fist emojis. "Something told me to put the three fists up," Koiki said, adding that she was perhaps channeling Malcolm X and the Black Power movement when she did so.
"The war is an awful thing for every single person in the world, but also having to deal with racism while trying to flee a war makes the African community, and Black people in particular, extra vulnerable," Sky said from personal experience. "It seems at every instance like your life isn't prioritized. Everybody else, their life is always more important than yours, and you're always having to wait last in line until everybody else is served."
The volunteers behind BW4BL "actually prioritize the minority," she continued, which proved invaluable during her own escape: "Knowing that I had a group of women I could turn to at any point and tell them what I was going through and I'd have that support made the journey not as difficult as it could have been without them."
All along, the women have intended their efforts to be "an appeal for Black people by Black people."
Connecting with students on the ground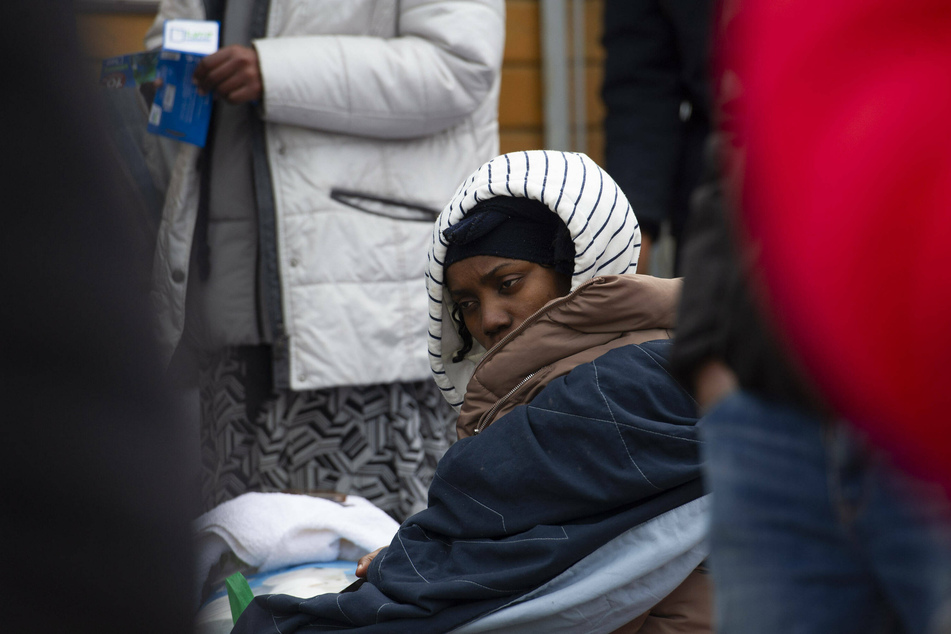 BW4BL's work centers on listening to and meeting the needs of Black students on the ground.
For many still trapped in Kherson and other places around Ukraine, there was no warning that they would soon be caught in the midst of Europe's worst conflict in decades.

"The way the news was reported, you wouldn't believe there was ever going to be a war," Sky recalled.
The day Kyiv was bombed, she began collecting resources like embassy phone numbers and the most up-to-date news and information. She created Telegram chats to communicate with fellow students and distribute those resources.
Sky's own experiences with violence and racism at the Ukrainian border motivated her to continue her work even after she made it back to the UK.
Communicating mainly through those Telegram channels, BW4BL volunteers are now working with student leaders and representatives on the ground in Ukraine to provide financial support, food distribution, and accommodation assistance to those trapped and fleeing the country.
Once students do make it out of Ukraine, the support doesn't end. BW4BL have established a partnership with Airbnb to make sure Black refugees have access to safe places to rest. They are also working on developing resources to help Black refugees seek asylum in other countries and establishing university partnerships so students can continue their degrees.
"We're just advocating on their behalf using the global community to help us help them, but they're the ones leading the operation," Sky said of the Black students in Ukraine.
Taking action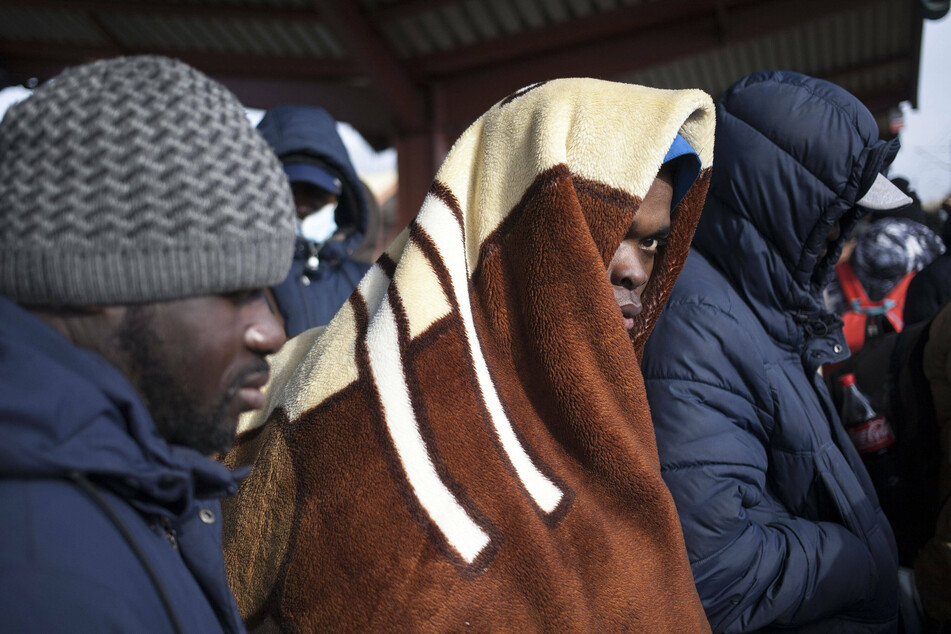 As of Wednesday, BW4BL had disbursed around $170,000 to 1,243 students, but there is still a lot of work to be done, especially as students remain trapped in Kherson.

That's why they are calling on everyday people to join the effort – and there is room for anyone to do so, they said.
People who want to help can sign and share BW4BL's petition to demand the creation of a humanitarian corridor out of Kherson and donate to their relief efforts.
They are also calling on people to write letters to embassies, politicians, and other organizations around the world. "We need to start hitting at people with power in order to raise awareness and also to amplify the voices and amplify the crisis that people are experiencing," Daley insisted.
But for now, BW4BL and other volunteer organizations are trying to fill in the gap left by governments: "As a British-Nigerian, I am aware of the limitations of both governments I am affiliated with," Koiki said.
"When we decided to take action, it's because we realized that, effectively, the students were on their own."
Cover photo: blackwomenforblacklives.org