Russian state TV calls for US to replace Joe Biden with "our partner" Donald Trump
Moscow, Russia - A Russian state TV host has called on the US to replace current president Joe Biden with former president Donald Trump.
The Kremlin and state-sanctioned media in Russia have been reporting on their version of the invasion of Ukraine, which recently took things to new heights.
A Twitter video surfaced on Tuesday of Evgeny Popov, host of the Russian version of the show 60 Minutes, calling for a regime change in the US.
"It is time for us, for our people, to call on the people of the United States to change the regime in the US early," Popov stated. "And to again help our partner Trump to become president."
The video was circulated by Julia Davis, a columnist for the Daily Beast, who pointed out in a follow-up Tweet that Popov is not just a "random Kremlin mouthpiece," but also a government official and member of the Russian State Duma.
The TV commentary comes after President Biden delivered a speech over the weekend where he said of Russian president Vladimir Putin: "For God's sake, this man cannot remain in power!"
While Biden has since denied that he was calling for a regime change in Russia, it has become a talking point for Russian propagandists. And now, some seem to be serving similar sentiments right back to him.
The Russian propaganda machine loves Trump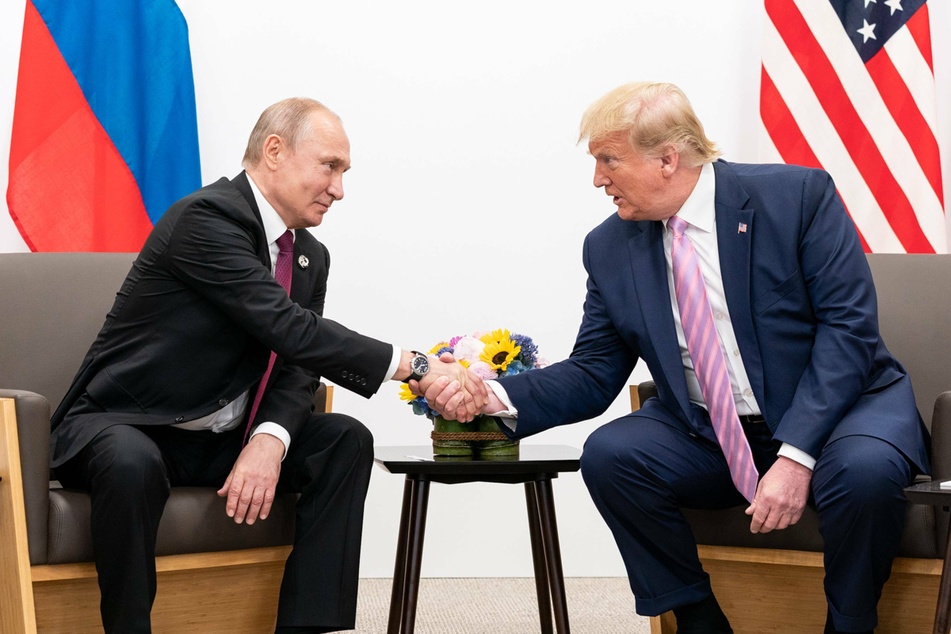 Russia's recent media crackdown and the closure of several independent outlets in the country has left state media as the only outlet for information provided to Russian citizens, allowing the government to heavily control the narrative about the war.
State TV and Russian officials have since favorably adopted dissenting US voices such as Trump and Fox News anchor Tucker Carlson, who have both voiced praise for Vladimir Putin.
Adding fuel to the fire, in an interview on Tuesday with Just The News, Trump called for Putin to release dirt on president Biden's son, Hunter Biden. Last week, the disgraced former president additionally told a crowd at a rally in Georgia that he thought Putin was "smart."
Trump's relationship with Russia has been a hot topic for some time. As president, he stood behind Putin's claim that Russia did not meddle in the 2016 election that got him elected, despite a report by former FBI director and special counsel Robert Mueller that found that Russia did so "in sweeping and systematic fashion."
Russia seems to be attempting to use Trump and his base to once again sow further discontent towards the US. Only time will tell if their methods prove effective.
Cover photo: Collage: IMAGO / Everett Collection & Screenshot / Twitter / @JuliaDavisNews