Social media fuels mystery on the Ghost of Kyiv and game clips amid Ukraine conflict
Internet - The unfolding Russian invasion of Ukraine has kicked off another round of "spot the misinformation" and a lightning bonus round of "verify that source," as social media users have retweeted and shared gaming clips mistaken for what's happening on the ground.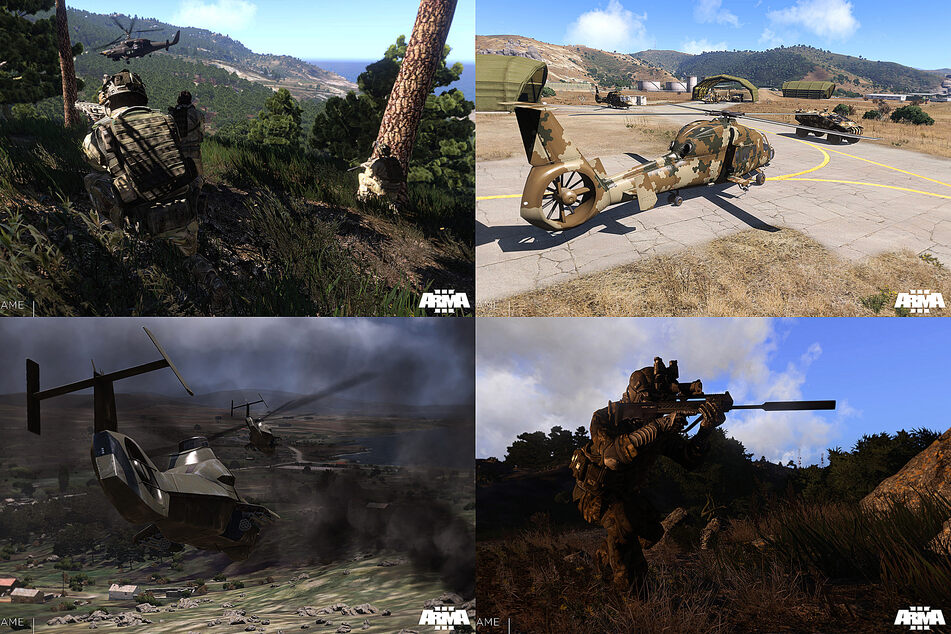 Some Facebook users are getting confused between fantasy scenes and real life.
The military simulation game Arma III has once again been misused, as social media users have circulated clips and images from the game since the Ukrainian conflict began on Wednesday night.
According to Bloomberg, the clips, many of which have since been taken down by Facebook, were cumulatively viewed over 100,000 times, and shared over 25,000 times.
To be fair, low resolution images from Arma III viewed on small screens may be extremely hard to tell apart from real-world events, but experts can quickly spot differences.
One popular clip features a startling scene of a warplane dropping explosives on a target and flying away under extreme weapons fire from the ground. The Arma III snippet is still being commented on and retweeted throughout the Twitterverse, but some keen-eyed users have noticed that something is off.
"I swear is from Arma 3 right? this is tanoa? or am I going crazy," wrote Twitter user @sadaplays.
Others noted that the warplane is actually a US A-10 Warthog, further proving that the clip is just gameplay.
However, some media outlets have even mistaken the clips to be real footage, underlining how difficult reporting on the war in Ukraine can be when relying on the internet.
The misinformation has also led to the mystery surrounding the Ghost of Kyiv, a supposed heroic ace Ukrainian fighter pilot that has gone viral for allegedly taking down at least six Russian planes in the ongoing combat.
Yet, many have said the gaming community's online forums are responsible for initially spreading false images of the fighter plane, which has not officially been confirmed to exist.
Even the Ukrainian Ministry of Defense addressed the existence of the "air avenger" on Facebook, saying: "Who knows."
Users and publications worldwide need to beware – sometimes it's just a game.
Cover photo: Collage: Bohemia Interactive